Actor Andria D'Souza Accuses CEO of Salman Khan's 'Being Human' of Physical Assault
Published Thu Mar 07 2019 By Jessica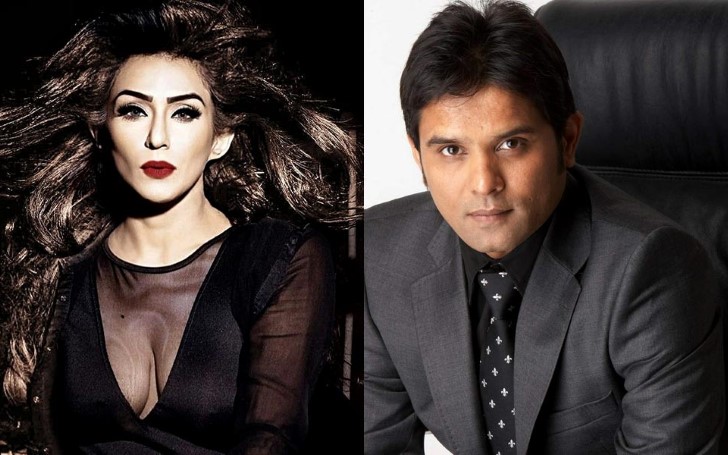 Indian actress Andria D'Souza accuses Manish Mandhana, CEO of Salman Khan's 'Being Human' foundation for physically assaulting her.
Manish Mandhana who is known as the CEO of the Bollywood icon Salman Khan's 'Being Human' foundation's charitable clothing brand is under scrutiny after actress and model Andria D'Souza filed an FIR against him of physically assaulting her.
The 'Kamasutra 3D' actress filed the complaint report at Gamdevi police station on 4th March claiming Mr. Mandhana physically abused her so hard in November 2017 that the incident led her to a 'sensorineural hearing loss in the right ear.'
Based on the reports submitted by Andria, Gamdevi police have now charged the alleged abuser under section 325 of the Indian Penal Code.
Actress Andria D'Souza accuses CEO of Salman Khan's Being Human' of Physical Assault

SOURCE: Celebs Portfolios
The actress also submitted evidence to the police including the medical reports and footages that displays her injuries caused by the abuse incident.
You may also like: Machine Gun Kelly Is A Huge Fan Of Pete Davidson Dating Kate Beckinsale
At the time, Andria was reportedly in a relationship with Mandhana. Their relationship came to an end after she acknowledged that Manish lied her about his separation with his wife.
The two were together for nearly two years from 2015 until 2017
D'Souza's reports also revealed the two first met in 2015 in Dubai during a launch program of Being Human store. The 33 years old actress recalls the memory:
"We started chatting on social media in October 2015. Since 2013, I have been shuttling between Dubai and Mumbai in search of work in movies, and I finally shifted base to Mumbai in December 2015. I met Manish in person then, and we hit it off instantly."
She added:
"I was aware that he was married, but he lied to me saying that his marriage was practically over, and that his wife and he were staying together for their kids. I believed him."

"We were in a happy space until mid-2017 when I learnt that he had said similar things to another woman and later dumped her. When I confronted him, he denied it."
The actress further claims the horrible incident exactly took place in August 2017 when Manish came to visit her over her home.
She explained:
"My friend stayed over after we had shot her portfolio at my home. When Manish came to my house that day, he walked into the bedroom where my friend was sleeping and lay down next to her."

"When I went in to the room, he asked me to lie down between them. Seeing that I was disgusted, he left the house that night."

"The next morning, my friend confided that he had tried to feel her up. When I confronted him, he beat me."
Andria further reveals that the abuse incident made her face so swollen that she had to skip her audition for Bigg Boss [11].
Don't miss: Andrew Garfield and Comedian Aisling Bea Spark Romance Rumors with Latest Outing in London
A couple of months later in Nov. 2017 after the incident took place, the actress found flirtatious messages Manish shared with other women. And when she confronted him that she would tell his wife on the whole situation, he turned 'violent' and beat her.
She added:
"It was only after four days that I found the strength to get to a doctor."
The actress also stated that her health started declining as she got seizures and slipped into depression after the incident took place.
Andria found out about the knowledge of her right ear being damaged only when her cousin took her to Jaslok Hospital for a medical checkup, after six months since the incident took place.
The actress clarified she doesn't want any media attention or compensation, but only justice for what she went through.
See more: Travis Scott Calls His Baby Momma Kylie Jenner 'Queen' Following Cheating Rumors
Andria also mentioned she's thankful to Assistant Commissioner of Police Chandrakant Thale and the team of Gamdevi police for not dismissing her complaint.
-->