Bikini Model Slammed Online For Posting Staged Photo With Full Face Of Makeup After Going Into Labour
Published Mon Jun 03 2019 By Andrew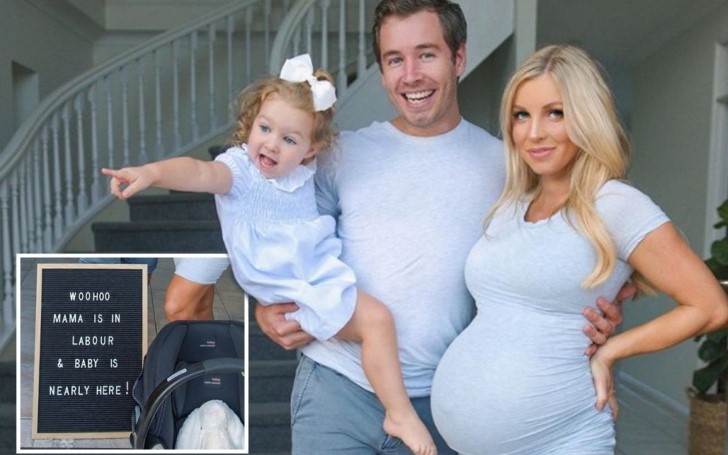 A bikini model was slammed earlier on social media platforms for staging a photo while rocking a full face of makeup to announce that she had gone into labor.
28-year-old Australian beauty Hannah Polites took to her Instagram account and posted a candid snap that shaw the model and her husband Grant Small, alongside daughter Evaliah, heading out to the hospital.
Her followers had some pointers about the post as they stated that the mum not only had her hair perfectly positioned for the picture but had a full face of makeup on with the full-fledged allegation that the photo was completely staged.
Giving utter justice to the grey outfit which totally matched with her husband's, Hannah let her followers in on the snap just hours prior to welcoming her baby son to the world.
Also read: Saturday Night Live Star Pete Davidson Appeared On The Catwalk In Alexander Wang's Spring 2020 Fashion Show
As the family stood right next to a newborn's car seat that was occupied by a teddy bear, a word board showcased the words:
"Mama is in labour and baby is nearly here."
And while many came through with their support to the family photo, others held some varied opinion towards the model's step to stage the post as a 'bizarre' and 'outlandish' thing to do in the throws of labor.
One of her followers commented on the snap,
"Is taking the time to set up a staged photo for Instagram when you're in labour problematic?"
To which a woman snarled in the comments:
"She's like, 'Ready to push', posting photos with a full face of makeup and in a designer hospital gown."
There were suggestions that a modest selfie would have been quite an appropriate choice. While a fourth simple commented, "Is there a need for a full face of makeup for this announcement?"
Newlywed Sophie Turner Jonas Spotted Cradling Waldo While Hitting The Manhattan Streets On Saturday >>>>
Others expressed their support towards the Australian beauty's choice articulating that they wished they could pull off the pregnant state while looking 'that good' and went on about her picture-perfect appearance before her birth.
One woman took to the comment section and wrote: "It's not my style and I couldn't pull it off, but she's about to have a baby so she can do whatever she likes."
You may also like: Did Daisy Ridley's Boyfriend Drop Engagement Hint?
Another one of her followers supported her by writing that every labor is different and applauded the beauty's effort to capture the memory.
-->