Demi Rose Poses Completely Naked Outside Shower in Ibiza
Published Tue Apr 12 2022 By sujan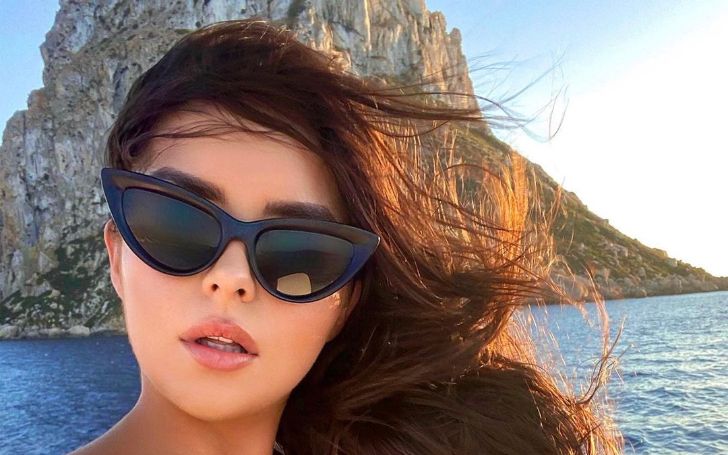 Know who Demi Rose is? And details of her recent naked photo while enjoying the trip to Ibiza.
Demi Rose Mawby, professionally known as Demi Rose, was born on March 27, 1995, in Los Angeles, California. Her childhood home was in Birmingham, England, where Demi grew up. She is Barrie Mawby's and Christine Mawby's oldest daughter. Her father worked as a banker, while her mother worked for the NHS as a wheelchair adviser. Unfortunately, her father died at 80, and her mother died at 63.
She grew raised in Birmingham with her younger sister, but her name is unknown. She enjoyed cooking and spending time with her cat Raggles and her large white Samoyed dog Leo. Her parents had a £300,000 property in Birmingham's Sutton Coldfield, and she maintained a quiet profile. She belongs to the British-Columbian ethnicity and is a British citizen. Even as a youngster, she wanted to be a model. Rose lived with her family in a joyful, supportive, and happy environment.
She was born in a middle-class family in the West Midlands. Rose attended New Oscott Primary School in Sutton Coldfield before being moved to John Willmott School in Sutton Coldfield, England, where she finished high school. Since she was a youngster, she had wanted to be a model, and her parents encouraged her to pursue it. Rose went to Walsall College in Walsall, England, where Demi earned a degree in Health and Beauty Therapy and Spanish. Her schoolmates teased her about her shapely physique when she was younger.
Demi Rose Outsite Showering Snap
On March 10, Demi Rose shared some snaps on her official Instagram handles, where she poses clothless, and in some, she was seen stripping her two-piece, orange-colored Triangle Bikini.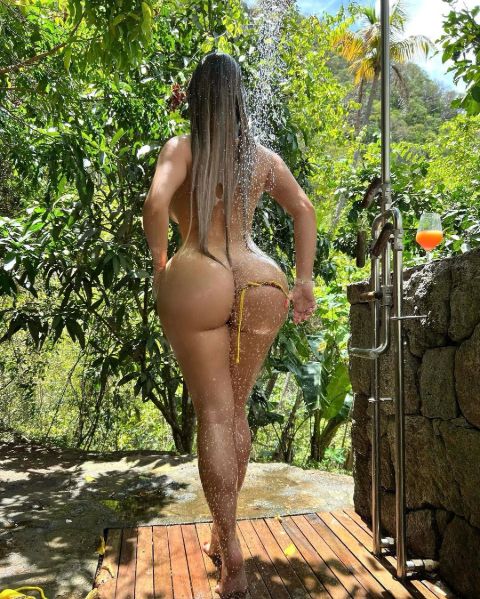 Image: Demi Rose showering outside in Ibiza
Source: Instagram @demirose
She enjoyed her outside shower completely naked, according to some reliable sources. Demi showcased her curvy back while taking a shower. It seems the British model, Demi Rose, enjoyed her outside shower with a glass of orange juice opposite the shower.
You May Also Want to Know: Elon Musk and Grimes Secretly Welcomed a Baby Girl
It is pretty refreshing to take a bath outside in the open, enjoying the flow of wind and looking at mother nature's beauty. Demi also did the same while flaunting her desirable curvy body. Since her childhood, her schoolmates had constantly been mocked for her curvey shape, but now it has become a blessing for her to look further attractive and desirable.
Is it Her First Time Showering Outside?
Yes, indeed, this was her first time showering outside. But this is not the first time to share a naked picture. She is entirely clothless in some, almost and more than half-naked in her picture collection.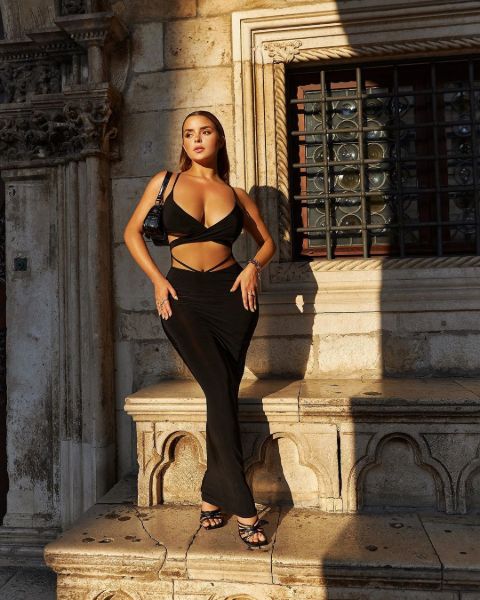 Image: Demi Rose advertising pretty little things.
Source: Instagram @demirose
Almost all the pictures Demi shares are cleavage showing, clothless shots, or a two-piece bikini. Her curvy figure is what adds beauty to her appearance. Demi has maintained her shapely figure perfectly these days. Due to her curvy shape, most of the outfit suits her well, which is an excellent thing for any model to have.
Don't miss: Selma Blair Gets Restraining Order Against Boyfriend: Who Is She Dating Currently?
For more news and information related to your favorite celebrity, stay connected to Glamour fame.
-->