Introducing Ariana Sky Magro: The Daughter of Ronnie Ortiz-Magro & Jen Harley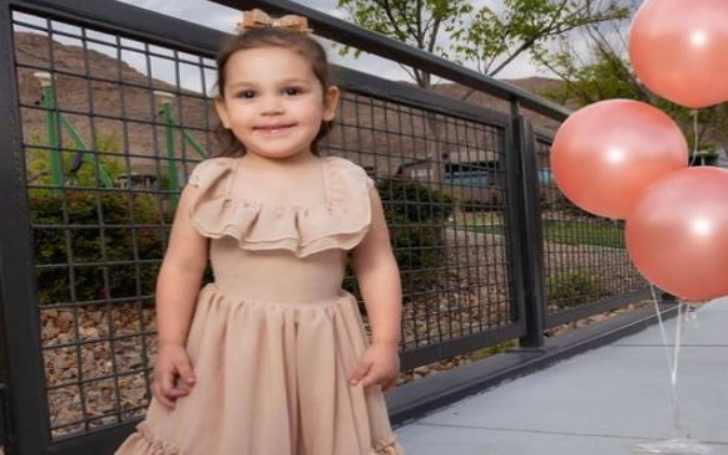 Ronnie Ortiz-Magro's daughter, Ariana Sky Magro, was born in 2018 with his former partner, Jen Harley. Ronnie gained fame through his role on the reality show Jersey Shore, alongside co-stars like Samantha Giancola, Vinny Guadagnino, Angelina Pivarnick, and Jennifer Farley.
He also appeared in the comedy film, The Three Stooges. In addition to his Jersey Shore stint, he was featured in reality shows like Famously Single, Hollywood Medium with Tyler Henry, and Celebrity Fear Factor. In 2021, he announced his departure from Jersey Shore: Family Vacation to prioritize his mental health, marking a significant shift in his career and personal life.
Ariana Sky Magro Taking The Instagram World
Ronnie Ortiz-Magro introduced his daughter, Ariana, on Instagram in May 2018. Ariana has her own Instagram account managed by her parents, boasting 113k followers. The reality TV star regularly expresses his adoration for his daughter, highlighting her infectious smile as a source of comfort on busy days.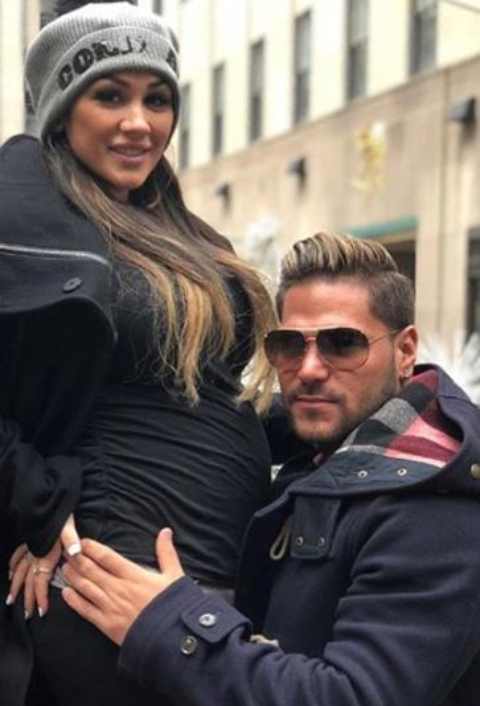 In January 2022, they visited Disney California Adventure Park, and Ariana was charmed in a Mickey Mouse dress and a donut-shaped headband.
Ortiz-Magro considers Ariana a blessing and consistently shares heartwarming photos of their holiday, birthday, and vacation moments, demonstrating the deep bond between father and daughter.
Ariana Sky Magro's Parents Love Life
Ronnie Ortiz-Magro and Jen Harley's tumultuous relationship started in July 2017, attracting attention from the beginning.
Trouble brewed with a cheating-themed Jersey Shore: Family Vacation episode in April 2018, leading to public social media exchanges and even a physical altercation on Instagram Live.
They initially split but remained in contact due to co-parenting. In May 2018, they briefly reunited but broke up after just six days. A month later, they found themselves in another physical altercation, further reflecting the volatile nature of their relationship.
Are Her Parents Still Together
Ronnie Ortiz-Magro and Jen Harley had an on-and-off relationship throughout 2019. In October, their relationship ended definitively when Ortiz-Magro faced legal trouble, being detained for seven misdemeanors.
They no longer maintain a romantic relationship but continue to co-parent their child. Notably, during their time together, Harley faced accusations of physically harming Ronnie, adding to the troubled history of their tumultuous relationship.
Battle Custody Between the Parents
As of October 2022, Ronnie Ortiz-Magro was granted primary physical custody of his daughter, Ariana, as reported by The Sun. The court's decision recognized that Ariana's primary residence should be with her father in California, especially with her impending school attendance.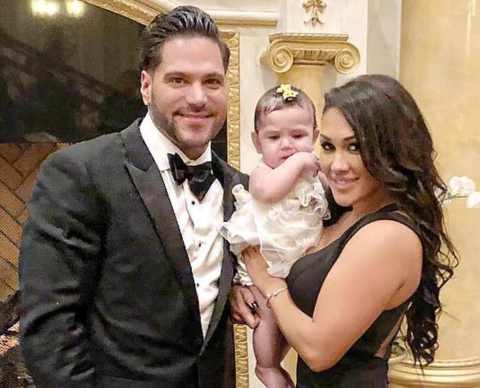 The court order outlined Jen's visitation rights, granting her custody every second, third, fourth, and fifth weekend during the school year, from Friday at 6 p.m. to Sunday at 6 p.m.
While joint custody exists, Ronnie holds tiebreaker authority in case of disputes. Both parents are prohibited from consuming alcohol or any other substances during their custodial periods.
Who Are Ariana Sky Magro's Parents Currently Dating?
After a tumultuous relationship with Jen Harley, Ronnie Ortiz-Magro moved on and began dating Saffire Matos in February 2020.
However, his life took a turn when he was arrested in April 2021 on new felony domestic violence charges. At that time he was already on probation due to a prior domestic violence incident in October 2019.
Despite these legal troubles, Ortiz-Magro and Matos got engaged in June 2021, but their engagement ended in June 2022. Throughout these ups and downs, Ronnie remains devoted to his daughter and his mental health, showing resilience in the face of adversity.
How Old is Ariana Sky Magro Now?
Ariana Sky Magro, born on April 3, 2018, in the United States, is currently 5 years old and holds American nationality. She comes from a mixed ethnicity and falls under the zodiac sign of Aries.
As her parents are no longer together, Ariana is their only child and does not have any siblings.
Celebrating Birthday With the Family
Ariana Sky Magro marked her fourth birthday with a charming Frozen-themed party. The venue was adorned with pastel balloons and Frozen character imagery.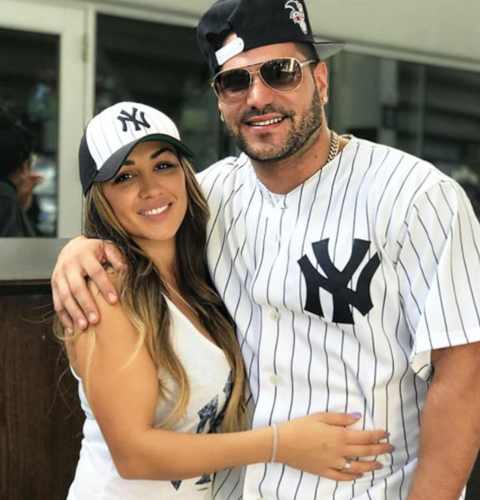 Her birthday cake, in sync with the theme, was a delightful one-tier creation adorned with snowflakes, featuring a baby blue and purple buttercream design, reflecting the enchanting world of Frozen.
Ariana Sky Magro's Instagram Presence
Ariana Sky Magro, the celebrity child, maintains an Instagram account with the handle @ariana_sky__, boasting a substantial following of over 112k.
It's important to note that her Instagram is managed by her mother since she's too young to operate it independently.
However, Ariana doesn't have a presence on other social platforms such as Facebook or Twitter. Instagram is the primary social media channel through which she is represented.
Visit Glamour Fame For More Relevant Content
-->