Who is Jurnee Smollett-Bell's Husband? Learn About Her Married Life Here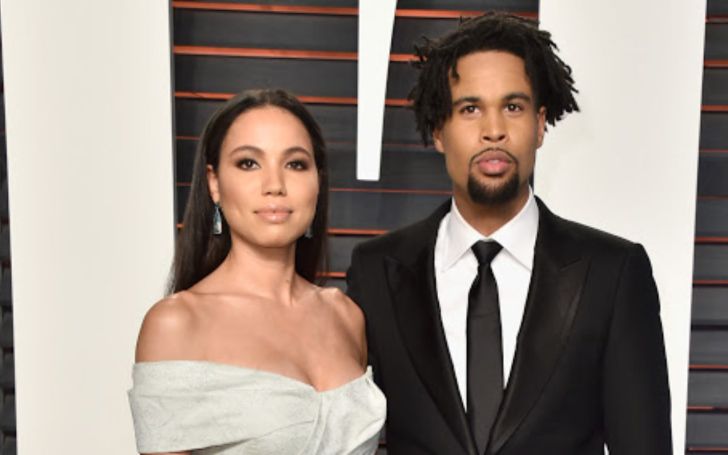 Jurnee Smollett's Husband and Her Married Life: All the Details Here!
Jurnee Smollett Bell received fame and critical acclamation early in her acting career. She was a child star; her early credits include the sitcoms like Martin, Out All Night, Full House, and On Our Own. But Smollett's recent works have brought her far greater stardom and fan base.
Smollett was born on October 1, 1986, in New York City. Raised in a biracial household with five siblings, Jurnee pursued acting at six. HBO's Lovecraft Country was perhaps the turning point in her career. She headlined the horror drama in the role of Letitia. The actress is currently in the news for her toppling marriage.
Is Jurnee Smollett and Her Husband Josiah Bell's Marriage Really Over?
Jurnee adopted the surname 'Bell,' after she tied the knots with the actor, and composer Josiah Bell, on October 24, 2010. The couple welcomed their first and only child, Hunter Zion Bell, on October 31, 2016. In March 2020, headlines popped that Smollett had filed for a divorce.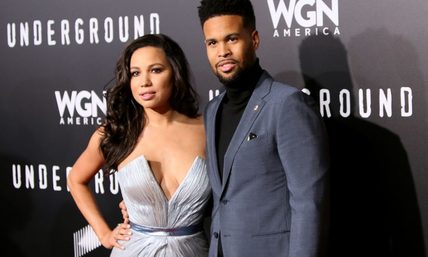 Smollett and Josiah have called it quits after more than a decade as a married couple.
Photo Source: Hip Hollywood
Fans have been since searching for clues about the couple's rocky marriage. The former lovebirds weren't so reticent about their personal life. In fact, a close observation suggests their relationship may have started to topple in late 2019. Jurnee and Bell last commemorated each other milestones in October 2019.
Their last appearance together was at the 49th NAACP Image Awards in 2018. The pair was adorably candid about their relationship a few years ago. Jurnee would often bless her fans' feeds with pictures of her endearing family. The sweet moment of the family is still present on both of their social media.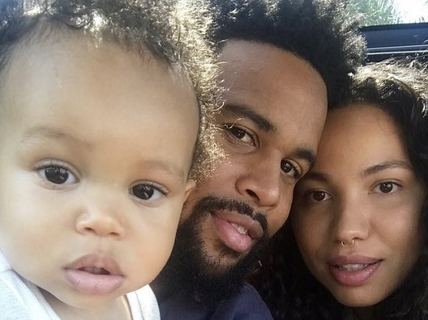 Smollett and Bell were best friends before they started dating. Photo Source: Popular Superstars
Josiah Bell is an aspiring or a rising star compared to his A-lister ex-wife. He was born on December 28, 1982, in Canada. The 38-year-old Bell hasn't made much progress in his acting career. He reportedly wrote and produced Smokie Norful's Grammy-winning album, Nothing Without You.
Smolletthas five siblings, of which one is sister, Jazz Smollett, while the rest are brothers Jussie Smollett, Jojo Smollet, Jake Smollett, and Jocqui Smollet.
Jurnee Smollett Makes Horrific Revelations!
Jurnee Smollett had made some confessions, and no, it isn't about her failed marriage with Bell. As much as fans are curious about the reason behind their broken relationship, Jurnee has decided to keep mum on the topic. The actress revealed she had been sexually harassed in Hollywood since she was 12.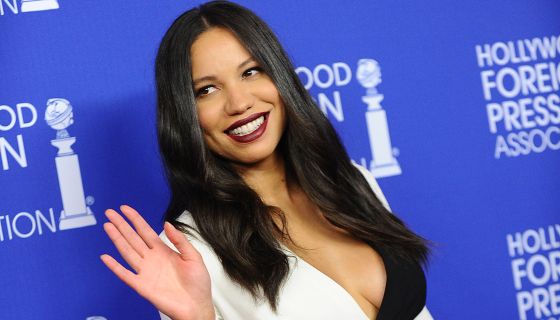 In her latest interview with Hollywood Reporter, Jurnee didn't mince her words.
Photo Source: The Rickey Smiley Morning Show
"I don't know that I can confidently say that I worked on one job prior to Lovecraft Country from the time I was 12 on—where I hadn't been sexually harassed, whether it was by an AD, a co-star, director, producer," Smollett told Hollywood Reporter.
Smollett is a strong advocate of women's rights and BLM. Following the bombshell revelations, she quotes, And we're no longer asking for a seat at the table. We're building our own mother***king table." She is set to star in Netflix's upcoming Lou and Spiderhead.
For more information and news on your favorite stars, stay connected to Glamour Fame.
-->