Lena The Plug and Adam22 (Adam John Grandmaison) are Couple, Since When They Started Dating?
Lena The Plug (real name Lena Nersesian), the infamous 28-year-old youtuber (born on June 1, 1991), is on the spotlight for her suggestive and too hard to digest YouTube videos. Lena The Plug's channel with the same name boasts a whopping 1.52 million subscribers.
Lena, however, is not alone on her journey to make the most controversial videos on YouTube. She is tagged along by her boyfriend, Adam22, whose real name is Adam John Grandmaison, a 36-year-old American podcaster and a record executive.
There are some interesting facts to know about the most controversial couple on the internet right now. Let's just find out how the pair met and when they started dating, and other more exciting facts about the two.
Lena The Plug and Adam22 Started Dating From 2016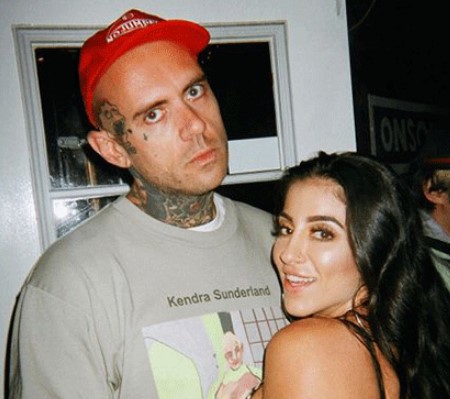 Lena The Plug and Adam22 started dating from 2016.
Source: Adam22 YouTube
YouTube's controversial couple started dating back in September of 2016, and despite rumors of two broke up, the pair is still together and going strong without a flinch. One of the reasons why the couple is going so strong is their choice to make their association an open-relationship.
Also See: Who Is Laurel Stucky Dating? Does She Have a Boyfriend or Girlfriend?
Adam22 and Lena The Plug are often seen participating in perverted sexual activities, and they are cool enough to talk about it on the camera, without a hesitation. If you check videos of Lena, it's pretty simple to find one where she talks about letting one of her friends sleep with her boyfriend, and the two talk about the experience without any hesitation.
While that's just one instance of their perverted talk, you will find plenty more if you dive into Lena The Plug's YouTube Channel. We are pretty sure; you want to check one of them now. For your convenience, here a link to her YouTube Channel.
Lena, The Plug is Rumored to be a Bisexual, Will it Affect Her Relationship with Adam22?
Lena The Plug and Adam22 (Adam John Grandmaison) are in an open relationship.
Source: Heavy
As we mentioned earlier, Lena The Plug and Adam22 are in an open relationship, so it's really not going to affect their romance and connection they feel for each other. But again, to address the rumor of Lena The Plug being a bisexual woman, she never admitted it. Still, the 28-year-old revealed she had a few experiences with other women before and after she went into a relationship with Adam22.
Also Read: Meet Patrick Mahomes' Girlfriend Brittany Matthews; Facts About the Businessperson
Admitting Lena did try to swing the other way and admitted she dated a younger girl all through her school years and shared the 28-year-old did not really like the experience.
Lena The Plug's Video and Adam22 Appearance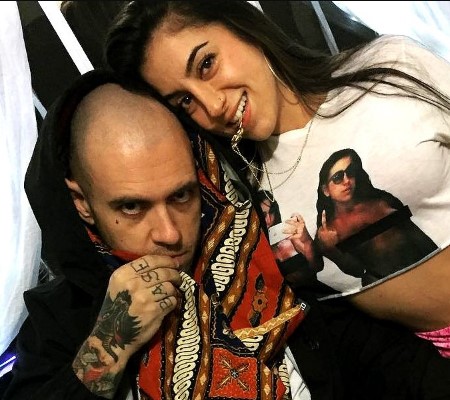 Adam Grandmaison, who is a record producer, boasts a YouTube channel with more than three million subscribers. Just like Lena The Plug, Adam also sells his merchandises like Hoodies and T-shirts on his channel.
Source: Adam22 YouTube
Lena The Plug, who boasts more than a million subscribers (1.52 million to be precise), graduated from the University of California in Psychology, knows how to grasp her viewers' attention. All her suggestive and highly perverted videos are the reason Lena got so much attention from the followers on her channel, and she knows it very well.
You May Also Like: Who is Martyn Eaden? Some Interesting Facts to Know About the Writer, and Chrissy Metz Former Husband
As her channel suggests, "Come for the b**ty, stay for my irresistible charm," and people, in fact, do the same. On her channel, she often features her boyfriend Adam22, with whom she sometime prank people about being pregnant and stuff, but her motive is to show plenty of her assets to the viewers, and her boyfriend is cool about it. Moreover, she even offers premium access to her exclusive "pictures" to people who are willing to pay. Lena The Plug also sells merchandises like hoodies and t-shirts on her Youtube Channel.
For more information on your favorite celebrities' lifestyle, stay tuned to Glamour Fame, and don't forget to sign up for the newsletter.
-->