Mikayla Demaiter Plastic Surgery: Here's the Real Truth
Published Mon Jan 18 2021 By Bran
Did the sexiest hockey goalie, aka Mikayla Demaiter, go through a plastic surgery process? Know here!
Mikayla Demaiter is perhaps Canada's most loved hockey player, or we should say former player, considering the fact that she is already retired. It's quite shocking how the so-called 'sexiest hockey goalie' took off her gloves at the young age of 19. The sports career might have been over for the Canadian, but her journey as a model looks all set to set fire as the diva already gathers a six-figure follower count.
Mikayla Demaiter is quite busy despite retiring from hockey as she has been very active on Instagram as an influencer doing many photoshoots. With so many fans following her life closely, people are extremely sensitive to the changes in her appearance and looks. Well, there have been certain changes in her facials and body, which might or might not be due to plastic surgery. Stay right here as we bring you all exclusive details.
Mikayla Demaiter's Rumored Plastic Surgery Details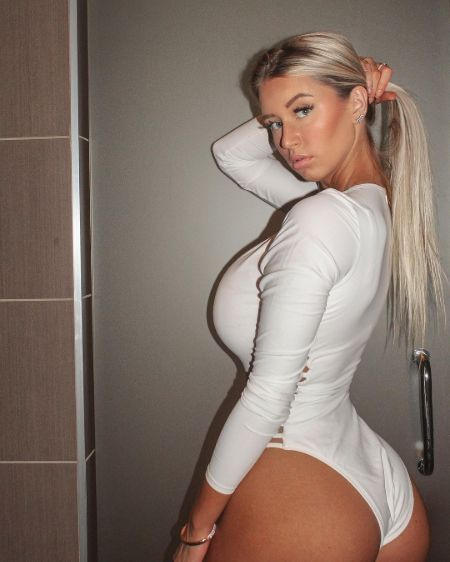 Mikayla Demaiter retired from hockey in 2019 and made a transition to an Instagram model.
Photo Source: Instagram
Mikayla Demaiter took no break following her massive retirement announcement in 2019 as she straight away started her professional journey as an influencer on Instagram. Not many were aware of such a sensational side of the Canadian when she was active in her career as a hockey goalkeeper. With several exotic selfies and bikini pictures, the follower count rose at an exponential ratio.
Relatable: People Think Madison Beer Had a Plastic Surgery, But Here's The Truth
Mikayla Demaiter's Instagram handle is full of her classy pictures, with most of them in a bikini. The former hockey player is extremely conscious about her health and posts a lot of pictures and videos while working out in the gym. Thanks to all that, the dashing personality has over 425,000 followers on Instagram. The follower-count will surely grow to the 1 million mark in the days to come.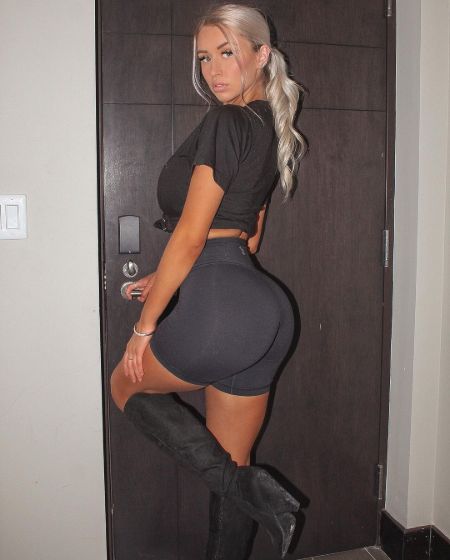 Mikayla Demaiter never admitted to doing plastic-surgery to the media.
Photo Source: Instagram
Since a lot of people have been following her since day one, there have been certain allegations about Mikayla Demaiter going through plastic surgery. Since many rumors fled around the internet on whether the diva went through artificial measures to restructure her body and appearance. As per several online reports, there are strong allegations on how she went through breast implants. Not just that, reports are suggesting how she performed several Botox injections and facelift surgery.
Mikayla Demaiter Never Opened Up On Plastic Surgery
The retired hockey goalkeeper Mikayla Demaiter posted her first Instagram picture way back in October 2017. And, ever since, the fans and the media have been keeping tabloids about her facials and body. While keeping the post, people never realized how sensational her curves were as most of her body was covered in the dress.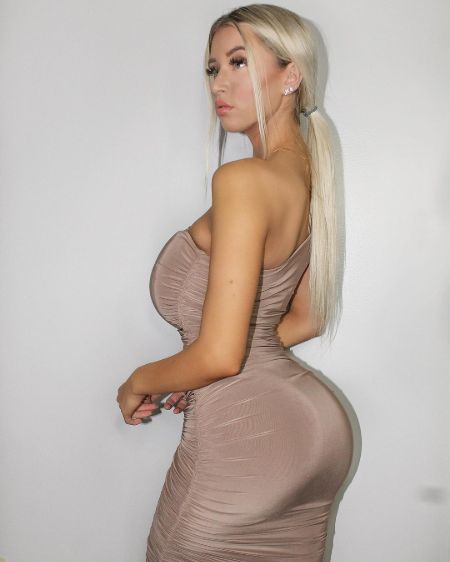 Mikayla Demaiter has over 400,000 followers on her Instagram.
Photo Source: Instagram
Despite numerous discussions on the internet regarding her plastic surgery, Mikayla Demaiter never for once decided to open up regarding that. There is a probability that she went through such artificial measures and an equal chance that the changes are natural. Furthermore, the diva started her own entrepreneurial website, where she posts her photoshoots, which could be subscribed for $15.00 per month.
Also See: Teri Hatcher Plastic Surgery? Did She Go Through Botox?
For more news and updates about your favorite stars, please stay connected with us at Glamour Fame.
-->