Prankster Vitaly Zdorovetskiy Promotes Bang Energy Drink With His 'Sniffing Girls On The Beach Prank!'
Published Sun Aug 18 2019 By Travis
While promoting a energy drink for Bang Energy, Vitaly heads to the beach and sniffs girls.
Two different gym prank videos, a daredevil stunt and a trailer trash parents prank later it is time to 'Sniff Girls On The Beach'? There is no telling what direction Vitaly is going to take us in his mad and wild ride he calls his Instagram page.
Yesterday the self-proclaimed "serial prankster," who built his vast net worth from his porn prank website Vitaly Uncensored, took to the beach in Los Angeles, California and started sniffing girls.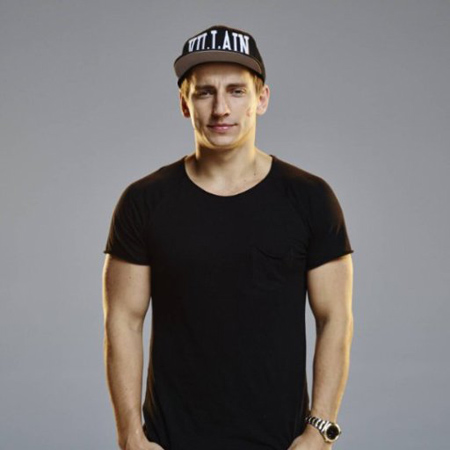 Source: Fandom
Bang Energy sponsored the video, the company which proclaims to provide energy drinks with 0 sugars, 0 calories and 0 artificial colors, and then Vitaly was off to the beach with a sip from the can of his sponsor.
The first girl he found on the beach to sniff was a beautiful lady with a nude color bra and black underwear. Vitaly started sniffing the beautiful lady who was on the phone and holding her slippers in her hand. She asked Vitaly, "Are you smelling me?" to which Vitaly responded just by sniffing. The girl then asks Vitaly what he is smelling and shows his other girls he can go and sniff, but he just keeps on. The girl laughs and asks, "What is wrong with you?" then walks away.
Orange bikini-wearing girl was the next target of Vitaly. She was sitting on a cloth and eating when Vitaly starts sniffing her from behind. The girl says, "Oh! You scared the shit out of me," then proceeds to give her the food she was eating. Vitaly eats it and says, "Your palm tastes better," and the girl tells him, "thank you," and the prankster leaves.
Two girls lying on their belly, sunbathing, are the next victim for the prankster with 10 million YouTube subscribers. Vitaly goes over to the two ladies and starts sniffing their clothes. The second girl on the cloth starts to get up when he says; "smelt something fishy, wow!" then leaves the two ladies to their own devices.
Source: Instagram
Another girl wearing orange swimsuit is the victim of the prank. As the prankster starts to sniff her, she gets up saying, "What the f*ck?" to which Vitaly replies, "Do you know what smells better than pussy? Money!" then walks away.
The final girl is a beautiful tattooed lady who is startled as soon as Vitaly starts smelling her. Then Vitaly starts to sign with the girl, but she tells him, she doesn't understand then finally by the end of the video, Vitaly tells her, "…need some ass."
Vitaly is currently in a relationship with his girlfriend Kinsey Wolanski who rose to international fame after her streaking during the Champions League final. Kinsey and Vitaly are pretty close, and they seem to really care for one another, so much so as to trust him around adult pornstars and mind-blowing beautiful models.
Vitaly is currently hosting his own show called, 'Vitaly's Big Ass Game Show,' where people need to eat ass to earn money. The game show is available in Vitaly's porn prank site Vitaly Uncensored, so head on over there if the game show is of any interest to you.