Tania Maduro of '90 Day Fiance' Defended Littering Airport Arrivals Area with Rose Petals for Syngin Colchester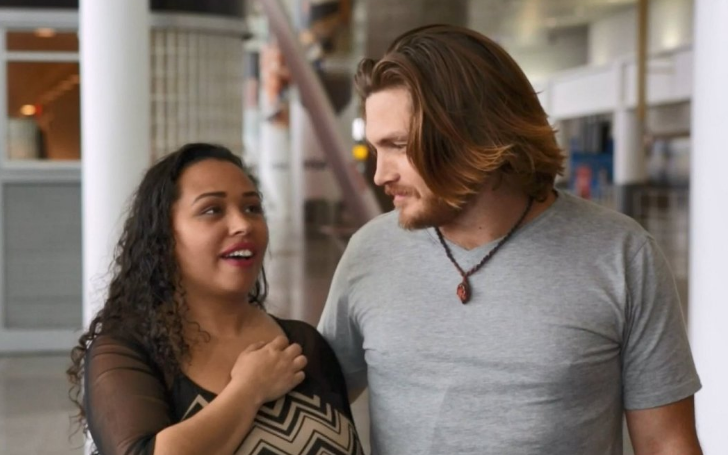 Tania Maduro thought it was okay to litter the airport arrival area.
Tania Maduro of '90 Day Fiance' is sure excited as her South-African beau made his way to the United States of America. While the joy was inevitable, there's something the reality star should have avoided.
Reportedly, the 29-year-old reality star littered the airport floor with rose petals to welcome Syngin Colchester to America.
Watch: Tania decorates airport with petals to welcome Syngin | 90 DAY FIANCÉ S07E02
After creating a mess already, Tania is defending her decision to litter the arrival area of the airport. On the last episode of '90 Day Fiance,' Tania said she wanted to show how grateful and appreciative she was to welcome Syngin.
Also See: Nicole Nafziger Hints She Could Marry Azan Tefou Very Soon As She Flaunts Gorgeous Engagement Ring!
Tania not only littered the airport arrival, she went a little further and decorated a nearby hotel room with rose petals. Well, certainly, she wanted to make her statement and show how special Syngin is for her.
But one of the maintenance staff attempted to clean the floor before Syngin arrival, so what Tania did? She stopped the older adult trying to clean the floor.
Fans did not like the tone of her voice, and on the Instagram Q&A round, one of them asked why she was mean with the elderly man, Tania replied, "Was I actually mean, or did I [say] 'Please don't, he's coming now' and did he REALLY at that exact time need to sweep up that one spot?!"
Watch: 90 Day Fiance: S07E01 - Tania and Syngin Bonus Scene
Maduro, who thought there was nothing wrong with the littering, said, "Why not yall! Damn, I express love by doing and showing. So let [me] show and shine!"
Also Read: 90 Day Fiance Star Ashley Martson Files To Divorce Jay Smith Second Time This Year
Well, indeed, it was not right for the people at least, as they started to call her out, which the reality star did not seem to like.
Tania responding to people, she wrote, "Lol everyone bugging like I don't work in the service industry. #Stop. How I can tell YALL don't know how to act is by saying leaving petals in a hotel room is much better. -- as if they also aren't min. wage workers. #LeaveNoTrace #LeaveATip."
We think Tania went a little overboard with everything because of her excitement. We are happy the two are finally together and spending some quality time together, but that's the thing, keep it to themselves.
You just don't go around and litter the whole airport out of joy! There are some lines and hope Tania knows it by now.

For more information on your favorite celebrities' lifestyle, stay tuned to Glamour fame, and don't forget to sign up for the newsletter.
-->