Is Tiffany Franco Divorcing Ronald Smith Upon Her Return to America?
Published Thu Oct 03 2019 By Sea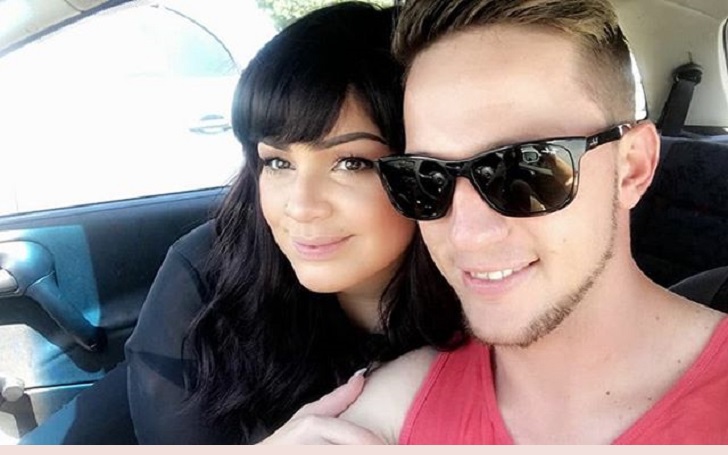 Tiffany Franco returned to the US on account of her son's request and is spending time half the planet away from her husband.
'90 Day Fiancé: The Other Way' star Tiffany Franco left everything in the states earlier this year to get married and be with her husband, Ronald Smith, in South Africa. She took her 9-year-old son, Daniel, with her though.
After living a few months in South Africa, it got difficult for her and her son, despite the relationship with her husband going extremely smooth. When Daniel complained to his mother after returning from a park filled with things (shards of glass & broken swings) that were unsafe for children. It was not just the parks that upset him, it was just the fact of living unsafe; plus he also missed his friends and family back in America.
Tiffany, Ronald and Daniel lived in South Africa, until Tiffany came back to the US with Daniel.
Source: Tiffany Franco Smith, Instagram
After being confronted by her son, she realized her own feelings about living in a country with a slightly high crime rate and promised Daniel to make a decision to make him happy, no matter what it takes.
I promise you I'm gonna make the best decision to keep you happy and what's best for you. I promise.
After all that, it was time to confront Ronald about moving back to the states. During a heart-to-heart with him, she expressed her feelings about it all and thought it would be best for her to raise her child and give birth to her oncoming child where she felt safe. "I want to go back home and apply for your visa to come to the U.S."
There was one problem though. Ronald was afraid that his application would be denied because of his criminal record, despite Tiffany being positive on the part. "We'll find a way," she told her husband.
Ronald was upset that he couldn't be there for his family, especially with her daughter coming to this world. But still, he knew it was the best decision he could make for his family.
A confrontation from Daniel was enough for Tiffany to realize she didn't want to live in South Africa.
Source: Tiffany Franco, Instagram
So with everything decided, she moved back to the states and in July, she gave birth to her bundle of joy with Ronald. She named the daughter Carley Rose.
Of course, with the couple living separately, there would be speculations of an impending divorce. But that is absolutely not the case. She posted a photo a week ago of her with her mother and kids on Instagram; while she was at it, she hinted on him as well.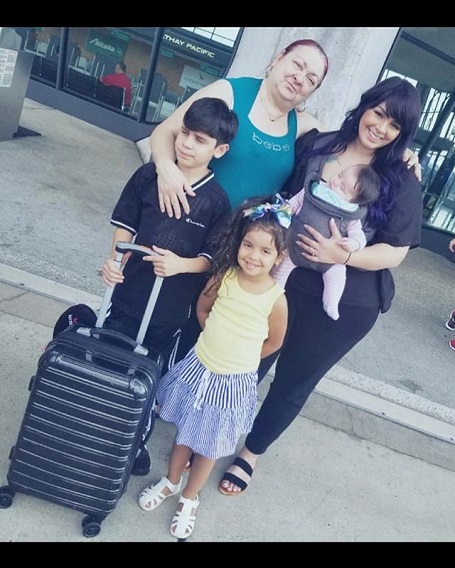 "My beautiful family❤️ just missing my love !!!"
Source: Tiffany Franco, Instagram
It seems they are set to make this relationship work, even if it is a long-distance one. They seem to be doing fine, and until everything is sorted out with Ronald's past for his visa, they have to keep doing it. Back in August, she took to Instagram to tell everything is okay, that she wouldn't hype up the show just to get attention. If there is a breakup, she'll make an open announcement and not write any cryptic message of sorts.
"WE ARE OKAY RELAXIf I'm trying to hype up the show I promise that I will say hey watch the show, I will never cry out for attention because I don't need attention, if we break up I will never write cryptic messages I will just say hey were getting a divorce."
Source: Tiffany Franco, Instagram
It's not the first hurdle, Tiffany had to overcome when being with Ronald. The reveal of his past was actually the first one. They first met while she went on a vacation to South Africa after her close friend invited her. While the trip was a strenuous one, the result was rewarding as she got to meet the love of her life. She fell in love with him.
After returning to the USA, she felt an attachment to him and found out he felt the same way after her friend, Angelique, told her of it. Seven months later, she went to South Africa, got engaged and married.
The two were already engaged by the time Tiffany learned of his past, and she found out through her friend again. She didn't think anything of it. While there may have been a push for her to leave him, she was so deeply in love that she couldn't sway her decision.
"In the end, I made the decision not to walk away. Because when you get engaged, you're kind of promising to love that person and support them no matter what they're going through. But I also think some people don't realize that we've been together for over two years now. I've been with him through really tough times, really heartbreaking times, so it's not like this was a random decision that I didn't think through at all."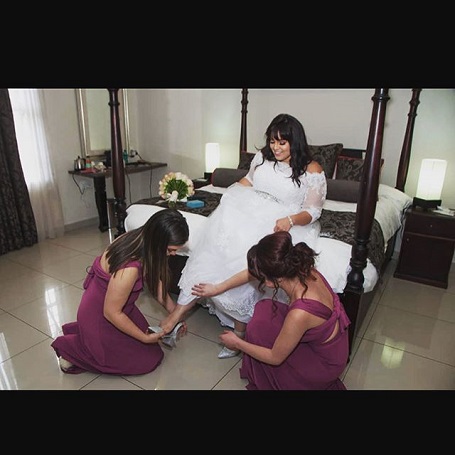 The couple was already engaged by the time Tiffany knew of his past, but she decided to stay anyway.
Source: TLC
Despite the past Ronald possesses, he is attempting to go through the right path and not let it bother him anymore. He too still loves her, and only time will tell what the situation will unfold. Follow '90 Days: The Other Way' for the latest developments.
Stay tuned and connected to GlamourFame for more Entertainment news.
-->