Who Are Vitaly Zdorovetskiy Parents? Does He Have Any Siblings? Grab All The Details Of This Prankster's Family!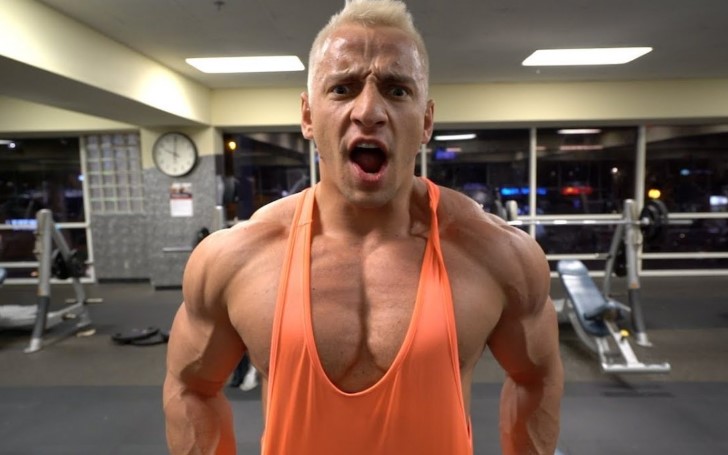 Vitaly Zdorovetskiy, a Russian born American YouTube prankster, was born on March 8, 1992, in Murmansk, Russia and after that moved to Odesa, Ukraine with his parents.
As things were usually tough for the Zdorovetskiy, the family moved to America and lived in Florida.
Vitaly Zdorovetskiy's Parents
Vitaly Zdorovetskiy, following his traditional path, the YouTuber still lives with his parents.
Vitaly's parents have been a massive support to the star's career. Mother, Elena Vulitsky (Zdorovetskiy), even helps Vitaly in his pranks.
A few days earlier, Vitaly's mother was involved in promoting his porn-prank website, Vitaly Uncensored, by trying to invade the pitch during the summit class between New Zealand and England at ICC World Cup 2019.
Elena, 47, is also an adult movie star, and more recently, the actress is a fashion blogger.
Although both the parents are still together, Vitaly's father never liked the limelight as he never revealed his identity and unlike Vitaly's mother, father refrained from popularity.
Watch: Vitaly Zdorovetskiy prank calls his parents
We figured out Vitaly's parents are still together and living under the same roof from one his pranks video where the prankster tries to prank call his parents.
Vitaly Zdorovetskiy Siblings
As far as we know, Vitaly Zdorovetskiy is the only child in the Zdorovetskiy family. No wonder the Youtube star has so much support from his parents.
This pretty much tells the story why the Youtube star is thriving as he always had someone who got his back, when that 'someone' is your parent, nothing can stop from achieving your goals.
But, one person Youtube is claiming to be Vitaly's brother, and that's nothing but one hilarious stuff that you will find today.
A guy named 'Ron Zdorovetskiy' is claiming he is a real brother of YouTube star Vitaly Zdorovetskiy. Ron said he felt disturbed but happy at the same time after finding Vitaly is his brother.
Vitaly Zdorovetskiy Career
Vitaly Zdorovetskiy is a well known YouTube prankster who got famous after his one of a kind 'Zombie' prank. The prankster successfully scares the people on broad daylight and in open places.
'Zombie in Miami' prank got over 32 million views on YouTube, and it is the best prank pulled so far.
The YouTube prankster is climbing new heights as the star recently launched his prank website where he features uncensored pranks.
The new project goes by the name of 'Vitaly Uncensored,' it is a paid subscription-based member website where users are served with prank-porns.
The 'Vitaly Uncensored' team is using very unusual techniques to promote their site. Be it a football ground or a cricket field, Vitaly's team is always ready to invade the pitch during final matches.
Recently, Vitaly's mom, Elena Vulitsky, was taken out of the pitch instantly by stewards and the security officials after they spotted her at the Lords during the summit clash.
A few months back, the prankster's girlfriend, Kinsey Wolanski successfully invaded the pitch of European Cup finals 2019.
The promotion was a massive success as Kinsey single-handedly pulled the act and was able to attract more than a million visitors to the site.
-->