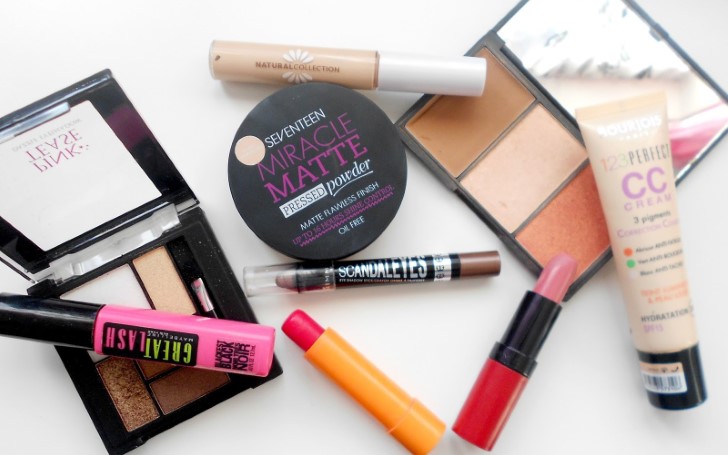 Are you just starting out with makeup? As a makeup newbie, it's all about selecting the right essentials. The important thing to remember is that makeup is all about emphasizing your favorite features.
If you're one of them who is merely a beginner, it can seem impossible to not be overwhelmed by your options. However, selecting makeup for the first time can be really simple. Always remember that makeup is supposed to be fun.
Here, we've listed out the 10 best make up products for beginners, which will serve you as a handy guide into the make-up world.
10. Hourglass Veil Translucent Setting Powder
This flawless powder is finely milled and weightless. It features soft-focus light-reflecting particles, which instantly blur imperfections and minimize the appearance of pores, fine lines, and wrinkles. The formula is translucent, gliding on to give an invisible natural skin finish, effortlessly. Impressively, it is suitable for all skin tones.
9. L'Oreal Voluminous Carbon Black Mascara
L'Oreal Voluminous Carbon Black Mascara is uniquely formulated to resist clumping, soften and build lashes up to 5X their natural thickness with 2X the intensity of your regular black shade. The unique maximizing formula quickly thickens and builds lashes in a single application for a full and dramatic look.
8. CoverGirl TrueBlend Matte Made Foundation
TruBlend Matte Made's formula is developed with flexi-hold technology that creates a strong, yet flexible film on the skin for durability and comfort. Moreover, the mattifying powders absorb oil and minimize pores for a soft matte, flawless finish.
7. NYX Butter Gloss
These lipsticks are perfect for those who want to swipe on a lipstick and head out the door. These NYX lipsticks are long-lasting and come in dozens of shades. As a matter of fact, it's easy to experiment with different shades until you find your favorite.
6. Circa Beauty Eyeliner Pencil
These eyeliner pencils are super pigmented and glide so easily across the eyelid. No hassle involved! It's great for those who are just learning to apply eyeliner.
5. Loreal Volume Million Lashes
The brushes are perfectly shaped to load each lash with an overdose of volume. The ultra-precious formula has the richest pigments volumizes and thicken the look of each lash.
4. Benefit BADgal Bang! Volumizing Mascara
This is an unadulterated black mascara for dramatically full and voluminous lashes. The brush head is perfect for reaching all your lashes and it really does give great length and volume.
3. Glossier Lidstar
Glossier's first eyeshadow, Lidstar comes in six creamy, shimmer eyeshadow formulas, ranging from a muted champagne (Moon), pale pink (Slip), and soft lavender (Lily) to three deeper, more intense colors, Fawn (a smoky taupe), Cub (a deep rose gold), and Herb (a golden olive). The formula appears to be great and it apparently is really smooth when you put them on.
2. Hollywood Flawless Filter
Hollywood Flawless Filter is a customizable complexion booster that can be used as a primer, highlighter, or can be mixed with your foundation to get a perfected dewy finish or glow. Inspired by the perfecting lens of social media filters, ingredients help to soften focus, illuminate skin, and make lines and pores appear smoother.
1. Flesh Fresh Illuminating Primer
Flesh Fresh Flesh Illuminating Primer is a light and lustrous priming serum that gives skin a glowy, touchable look, and creates a smooth, radiant canvas whether it's worn alone or under makeup.
-->