10 Most Beautiful African Actress in Hollywood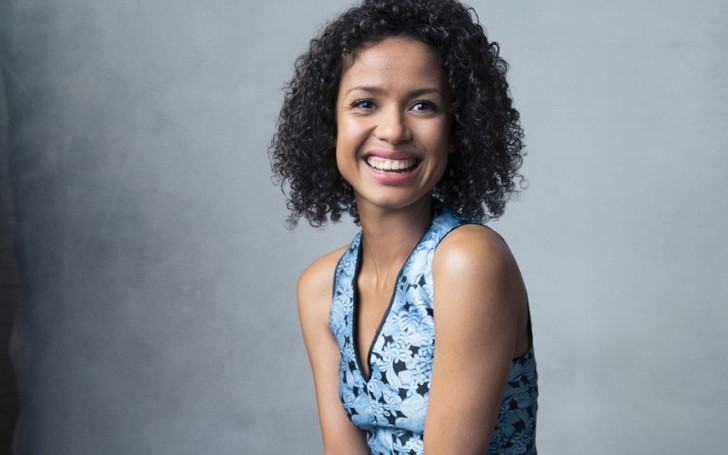 Some of the most beautiful actresses in Hollywood either are offspring to African parents or were born in the continent of Africa. Their beauty along with the talent they possess makes them extremely appealing to their fans.
Here we have compiled a list of the ten most beautiful African actresses in Hollywood. Let's get to it.
10. Kandyse McClure
The very beautiful Kandyse McClure was born in Durban, South Africa. She later migrated to Canada and is today, known as a South-African-born Canadian actress. McClure's notable movies are Must Die (2002) and Seventh Son (2015). She received a Leo Awards nomination for Best Supporting Actress in Carrie (2002).
9. Thandie Newton
Melanie Thandiwe "Thandie" Newton is British actress whose mother is Zimbabwean and father is British. Her notable roles in The Pursuit of Happiness (2006) and Mission Impossible 2 (2002) helped her gain mainstream stardom. She is currently the lead actress in the television series titled Line of Duty.
8. Ella Thomas
Ella Thomas is an Eritrean-American actress and model who was born in Eritrea to an Eritrean mother and an American father. Her big break in acting came when she landed her first role in Artist View Film Disturbance (2005). Her other notable roles include 7th Heaven (1996), NCIS (2003) and Parenthood (2010).
7. Megalyn Echikunwoke
Actress Megalyn Echikunkwoke is the result of the union of an Igbo Nigerian man and a Navajo Indian woman. As a matter of fact, this beauty has appeared in several TV series and movies, most notably CSI: Miami (2002), The 4400 (2004), Step Sisters (2017), and An Actor Prepares (2017).
6. Michelle Van Der Water
Michelle Van Der Water is a South African actress who grew up for the most part in Australia. She started out as a model but later became interested in an acting career which took off in 2000. She has starred in the film Minotaur (2006) alongside Tom Hardy and Tony Todd, as well as the series Melrose Place (2009).
5. Lupita Nyong'o
Lupita Nyong'o was born in Mexico to Kenyan parents who subsequently moved back to Kenya. She got the attention of the world with her role as Patsey in the historical drama, 12 Years a Slave. For this role, she won the Academy Award for Best Supporting Actress. Furthermore, she was named "The Most Beautiful Woman" and "Woman of the Year" in 2004 by People and Glamour, respectively.
4. Azie Tesfai
Azie Tesfai was born to Eritrean and Ethiopian immigrants. Her first role was in the television series Wicked, Wicked Games. Since then she has played roles in Law & Order, Jane the Virgin among others. She is the founder and owner of Fortuned Culture, a handmade jewelry line, the proceeds from which she donates to children in need in developing countries like Ethiopia and Cambodia.
3. Liya Kebede
The gorgeous Ethiopian Liya Kebede is a model, actress, maternal health advocate, and clothing designer. She was discovered by a film director while attending school who introduced her to a French modeling agent. She was featured in Gucci Fall/Winter 2000 fashion show. Since then she has been featured on the cover of Vogue and ad campaigns for famous brands such as Victoria's Secret, Yves Saint-Laurent among others.
2. Charlize Theron
Charlize Theron is a South African-American actress and film producer who was born in Benoni, South Africa. She made her first appearance in the film Children of the Corn III: Urban Harvest (1995). Her other notable roles include Days in the Valley (1996), The Devil's Advocate (1997) and Mighty Joe Young (1998). She won the Academy Award for Best Actress in 2004.
1. Gugu Mbatha-Raw
Gugu Mbatha-Raw, the daughter of a South African doctor and an English nurse, is one of the most talented British stage and film actresses. She was nominated for a Gotham Award for Best Actress for her starring role in the romantic drama Beyond the Lights (2014). In 2005, she acted alongside Will Smith in the acclaimed Concussion (2015). Her latest project was her role as Plumette in Beauty and the Beast (2017).
-->