10 Tech Gifts and Gadgets That Every Women and Girls Will Be Excited to Get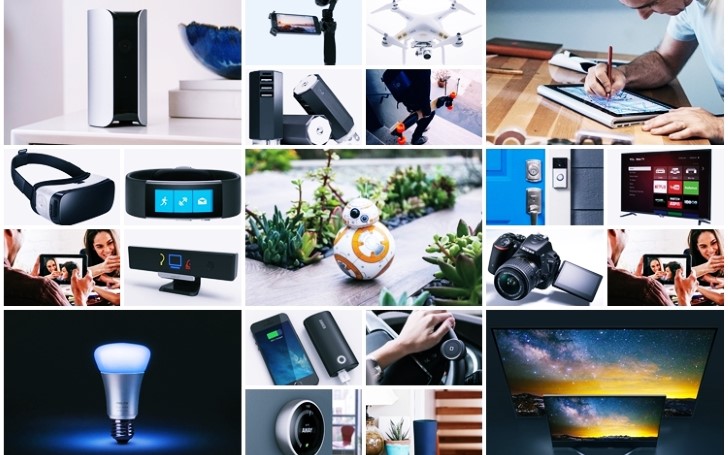 When the gift-giving season comes around, it can be often overwhelming at times. The different types of people you have to shop for can be troublesome. However, there is no doubt at least one of the people on your list is a total tech nerd.
If your beloved gadget geek also happens to be a lady, you couldn't have arrived at a better place. We've put together all the very best tech gifts for women that we can ensure your lady would definitely love and appreciate. Without further ado, let's get to it.
10. A smart suitcase
Get your woman a smart suitcase which also works as a handy charger for the next big trip you're planning. The Away suitcase has a built-in battery to charge any phone and it will alert her to its location if it gets lost en route to your destination. These suitcases are definitely appealing.
9. An e-reader with her favorite ebooks
Books are a joy to behold when the cold weather outside wants you to be snuggling into the bookland. Amazon possesses a wonderful line up of e-readers. Kindle Oasis is definitely one of the best since it is the Rolls Royce of e-readers. As a matter of fact, this is something she'd never buy it for herself so you might splurge a little for her.
8. A wireless charging pad for an iPhone or Android phone
If your favorite girl just brought home a new iPhone 8, 8 Plus, or X, a wireless charging pad would be a great investment indeed. The one from Belkin is specially made for the new iPhones, but it will also work on Android phones that support wireless charging.
7. A beautiful smartwatch
View this post on Instagram
If your girl loves cutting-edge tech and appears fascinated by the smartwatch section of the Apple Store, you could definitely get her a smartwatch. One of the best watches for ladies who rock an iPhone is the 38mm Apple Watch Series 3. However, if your girl has an Android phone, don't despair - the Michael Kors Access Sofie is just what you're looking for.
6. A cozy hoodie with tons of pockets for every tech and gadget
Chloe Hoodie by SCOTTeVEST
Source: Pinterest
If your lady is fond of carrying too many gadgets, the Chloe Hoodie by SCOTTeVEST is a great buy which has 14 pockets to fit multiple phones, a tablet, camera, sunglasses, keys, pens, and a wallet in the hoodie's pockets without any trouble. The fluffy cuffs and hood lining give extra warmth where she needs it most. It comes in several nice colors for you to pick from.
5. A pair of touchscreen gloves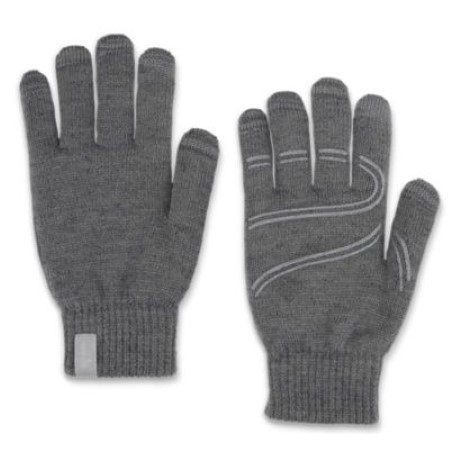 Moshi touchscreen gloves
Source: Pinterest
These touchscreen-friendly gloves from Moshi come in light and dark gray in a number of sizes with a warm microfleece lining inside. Impressively, they have conductive fiber on all 10 fingertips. Moreover, they're super warm and fuzzy, plus they have excellent grip. However, you'll need to press more deliberately, albeit the gloves are fairly responsive on touchscreens.
4. An instant camera
View this post on Instagram
Is there anything more fun than an instant camera that can print photos as soon as they're taken? Fujifilm's Instax Mini 9 is a fabulous old-school camera which even has a selfie mirror so your leading lady always looks her best. This is definitely worth gifting to your special lady.
3. A piece of smart jewelry
Bellabeat makes one of the best smart pieces of jewelry. The leaf-shaped body is made out of recycled wood composite that looks like a stone which is encased in a metal clip that looks like the abstract veins of a leaf. You can choose between silver or rose gold to match your lady's style. Meanwhile, the original Leaf Nature is also a gorgeous option if you prefer real wood and a more traditional leaf look.
2. A smart speaker
Let Alexa do everything for you. Amazon's Echo is a smart speaker that can play her favorite Christmas songs, answer trivia questions, play fun games with the kids, read recipes, and so much more. It is extremely helpful and works with all smart home devices.
1. A wallet or purse that will charge her phone
There's nothing worse than running out of battery and being stuck with a dead phone. It's a nightmare scenario. This is where Mighty Purse comes in. This company makes wristlets, clutches, purses, and tote bags with battery packs insider for quickly charging any phone on the go. Impressively, you can choose from tons of fun colors and styles.
-->