10 Things You Need to Know about Kandyse McClure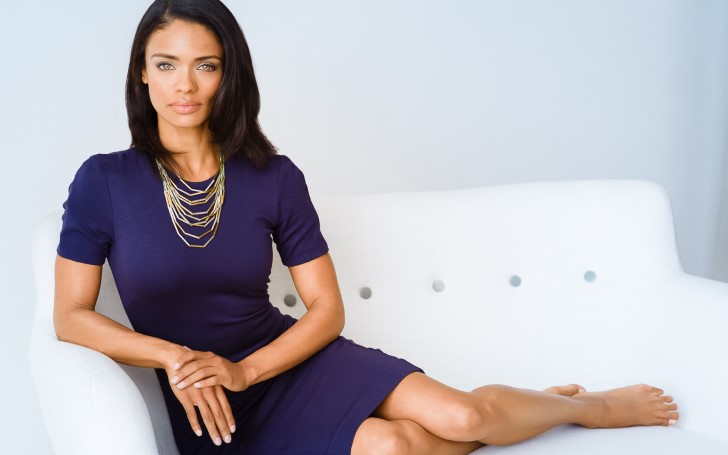 Kandyse McClure is a well-known personality for her impressive acting skills to go along with her remarkable beauty. Despite her fame, the information on the actress is rather in scarcity. McClure is hardly an open book, so she has kept the lid shut on her personal life.
If you happen to be her fan, don't get disappointment yet. Because in today's section we shall be revealing the 10 things you ought to know about this talented actress, including both her professional and personal lives. Let's get to it.
10. She starred in 'Careful What You Wish For'
Kandyse McClure portrayed the role of Angie Alvarez in the 2016 erotic thriller Careful What You Wish For. Her co-stars included Nick Jonas, Isabel Lucas, Graham Rogers, Paul Sorvino, and Dermot Mulroney. The storyline of this movie was hugely inspired by a film called Body Heat (1981).
9. She landed a job at her first ever audition
Kandyse McClure was quite fortunate that she did not face numerous rejections and got a job from her very first audition. This was for the television film In a Class of His Own (1999). She played the lead role of Brandy opposite Lou Diamond Philips.
8. She Was Part of Heritage Canada in 2016
Kandyse McClure played an important part in Heritage Canada in 2016. The event featured the 82nd Heritage Minute to mark the beginning of Black History Month. The video was about Viola Desmond with McClure playing the role of Desmond. It was filmed in High River, Alberta, in June 2015.
7. She Works with CARE Canada
Kandyse McClure often does work to support charities in her spare time. She is particularly passionate about a non-profit organization called CARE Canada which raises money and works towards addressing issues relating to poverty in the developing regions of the world. The charity supports countries including Kenya, Zimbabwe, Chad, Zambia, Indonesia, and Cuba.
6. She is of "Cape Colored" Descent
Kandyse McClure has an interesting ancestry and is of Cape Colored descent, a minority ethnic group from South Africa that primarily consists of individuals of mixed race. They are the predominant ethnic group of Western Cape. Cape Colored speak either Afrikaans, English, or a combination of the two languages.
5. She co-starred alongside Hayden Christensen in Higher Ground
Kandyse McClure was one of the lead characters in the American-Canadian drama television series Higher Ground, starring alongside Hayden Christensen. It followed a group of at-risk teenagers attending Mount Horizon High School, a therapeutic boarding school. The show first premiered in the U.S on the Fox Family network on January 14, 2000. However, it was canceled after its first season due to the sale of its broadcast network the same year.
4. Her most popular role is Anastasia "Dee" Dualla on Battlestar Galactica
Kandyse McClure starred as Anastasia "Dee" Dualla in an American military science fiction television series titled Battlestar Galactica which is a part of the franchise of the same name. She played CIC communications officer of BS Galactica. The show ran for four seasons from 2004 to 2009. This gained her stardom and subsequently helped her land roles in several future projects.
3. She spent her childhood in South Africa before leaving at the age of 11
Kandyse McClure lived in South Africa with her parents and grandparents till the age of 11, before traveling to her North America home for the very first time. 3 years later, she returned to South Africa before finally leaving for Canada aged 17. She graduated from the West Vancouver Secondary School in 1998.
2. She won Peabody Award for Excellence in Television in 2005
Kandyse McClure was the recipient of the 2005 Peabody Award for Excellence in Television for her performance as Anastasia "Dee" Dualla in Battlestar Galactica. Earlier, she was nominated for Best Supporting Actress in 2002 by Leo Awards.
1. She is married to Ian Cylenz
Kandyse McClure is married to Black Gold Production director Ian Cylenz Lee. The actress prefers to keep her personal life extremely private, therefore not many details are known on how the couple met, how long they dated, and when their big day was. As a matter of fact, it was only after she mentioned "my husband" during an interview with News24, many were aware of her marital status. There is no info on whether she has children or not.
-->