12-Year-Old Singer Ansley Burns Impresses Judges On America's Got Talent!
Published Wed Jun 19 2019 By Andrew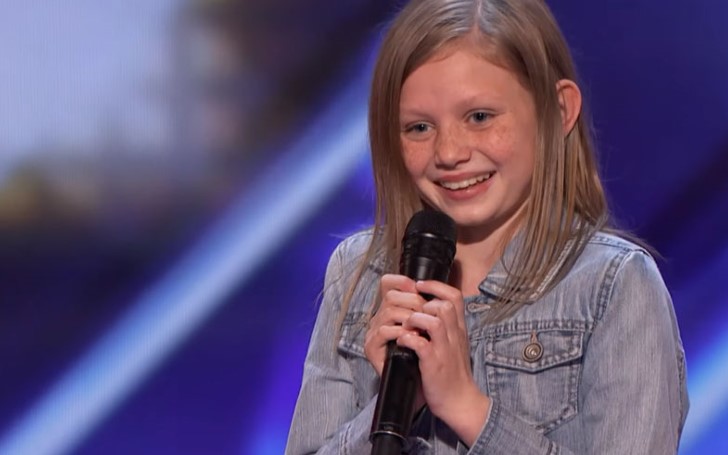 Ashley Burns's America's Got Talent performance impresses the judges.
Ansley Burns, the sensational twelve-year-old singer who rocked America's Got Talent's stage lately is taking the fans by storm. Moreover, Burns advanced to the next round "America's Got Talent" with a bash as she earned the hearts of judges and earned enthusiastic yes votes from all four judges on the NBC competition series.
Ansley presented the judges and audience with her own rendition of Aretha Franklin's "Think,". As a matter of fact, the 12-year-old talent first took to the stage and performed along a backing track but carried out an organic a cappella after judge Simon Cowell came through with the comment that the musical backing track was just horrible and not "working for you."
Ashley Burns just captivated the judges and audience alike with her performance.
SOURCE: Mjsbigblog.com
The second time around Franklin's classic performance the audience was in complete synchrony with the music that got them on their feet, clapping to the music.
However, prior to the second part of her performance in which she sang without the backing track, Cowell showcased a warm gesture as he offered her a drink of water. Ansley took a sip, expressed with her eyes wide open, "Well, that just happened."
Watch: Ansley Burns' Audition
Her performance at the AGT garnered words of high appreciation from all the judges. About the performance of Ansley, Judge Gabrielle Union said,
"I think your level of professionalism at 12 — I mean, I work with people three, four, five times your age who don't have the talent that you have in your little finger, you are really something special."
Judge Julianne Hough maintained to the sweet blue-eyed girl that she "absolutely crushed it," and Cowell also took it upon himself to compliment her personality as well as her musical talent.
Cowell expressed,
"We're gonna remember you; you have a great voice,"
The small girl gave us a sneak peek into her soothing yet powerful vocals making us wishful for the upcoming musical performances of hers.
-->