19 Kids and Counting: A Fan Confirms Jinger Was Definitely Not Jeremy's First Kiss
Published Sun Jun 23 2019 By Travis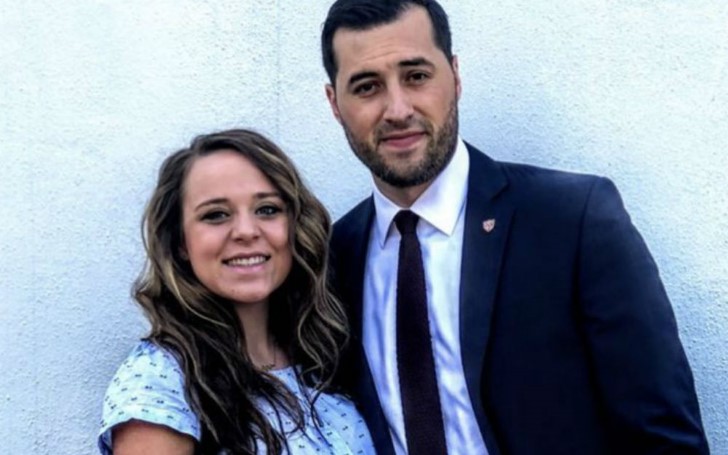 Jeremy and Jinger got married but she was not the first lady he kissed.
The whole motto of the Duggar family is to save your whole heart for that one person you are going to marry. There are no boyfriends, no intimate relationships, just the relationship they are going to have with their husbands and wives.
Jeremy and Jinger together after their marriage.
SOURCE: Romper
Everyone lives by the same rule whether they like it or not, most of the Duggar kids are married some happily and others unhappily and still, they mostly follow the family rules. Well, as it turns out, the people marrying into the family don't have to follow the same rule of abstinence as the Duggar's do.
Jeremy Vuolo met Jinger Duggar through Ben Seewald, Jessa's husband and as conservative as her upbringing was, Jeremy wasn't the same. His life before the meeting with Duggar is very different and one fan has confirmed the first kiss Jinger shared with her husband isn't the first one for Jeremy.
Jinger and Jeremy share their first kiss on the altar.
SOURCE: DailyMail
The upbringing of Jeremy was not the same as Jinger, Jeremy grew up in an average household. The former footballer who grew up with a brother in Philadelphia, had a girlfriend while he was in college, according to an AMA on Reddit. According to a source who wishes to remain anonymous, Jeremy had a girlfriend while in college and they definitely "hooked up". So as it turns out the kiss they shared on the altar wasn't the first one for both as fans speculated it was.
Jinger was, as mentioned above, raised in a very conservative household where no physical contact was allowed with other men. It was to a point where the couple couldn't even be alone together till the day of their marriage. There is also a rumor that the couples first kiss was not on the altar but before that, but the couple has refused to give this rumor any credence.
Duggar family is strict but it seems that Jeremy played fast and lose, during his college time and dabbled a little with alcohol. On Reddit, the question was asked if he ever used drugs but it was confirmed that he did not and only drank alcohol like most of the kids in college.
Jeremy was also arrested in New York for harassing a police officer, he was drunk at the time and while the officers tried to calm him down, Jeremy grabbed the officer by his arm. He was arrested but was later released after the same night.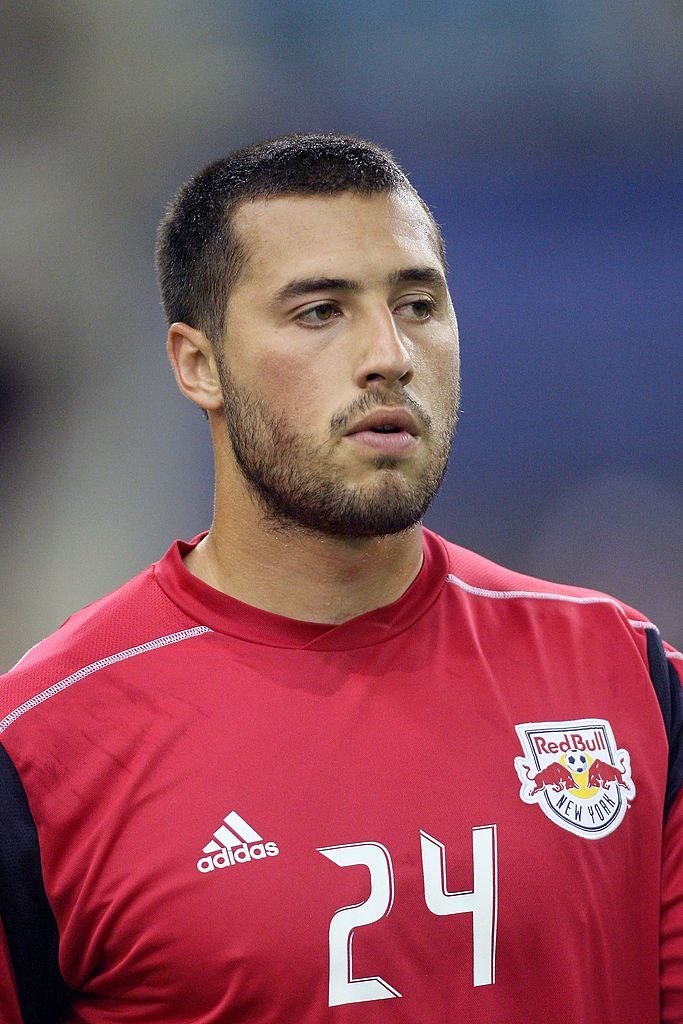 Jeremy Vuolo during his time as a football player.
SOURCE: Getty Images
Jinger's family is controlling and it is evident to everyone who watches Jinger that she wants to get away from the controlling aspect of her family. So, her choice of a partner comes as no surprise. Jeremy moved her away from her family in Arkansas and took her to LA where it seems she is very much enjoying her freedom. The family can be controlling but her husband, as it seems, has finally given her some room to breathe.
-->