2020 Presidential Candidate Amy Klobuchar Eats Salad With A Comb
Published Mon Feb 25 2019 By Chester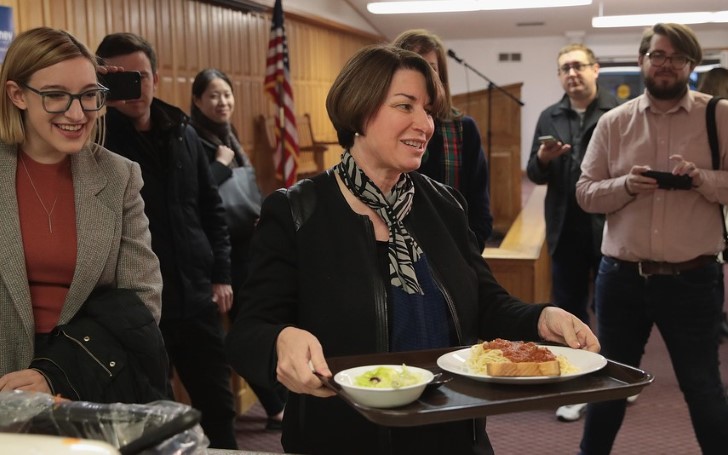 The Minnesota Senator Amy Klobuchar faced allegations for mistreating her aide for forgetting the utensils resulting congresswomen to eat with a comb.
This is not the first time, the recently announced presidential candidate was affirmed for her misconduct with staff. She has previously been blamed multiple time for her harsh objurgating.
An associate, served a plate of salad for a presidential candidate joining her on a flight to South Carolina back in 2008. However, he forgot the utensils along the way and the group did not have any of them on the short flight.
Check out: President Trump Makes Yet Another Game of Thrones Reference on Social Media
The 58-years-old then pulled out a comb from her handbag and started to eat the salad with her hair comb. After finishing the food, the senator aided the staffs to clean it up according to the additional people within the flight.
The incident popped up when New York Times investigated the internal characteristics of the 2020 presidential run candidate interviewing more than a dozen former staffs. As a result, the staffs stated that it was tough working with her since she was an autocratic person.
On the contrary, some of the long term associated staffs with Amy admire the dedication and personality of the representative.
Find out: Congresswoman Nancy Pelosi Jokes About Paying $1 For President Trump's Border Wall
Well, being a senator and running for president is a tough job to do. Definitely one has to maintain tough rule and regulations.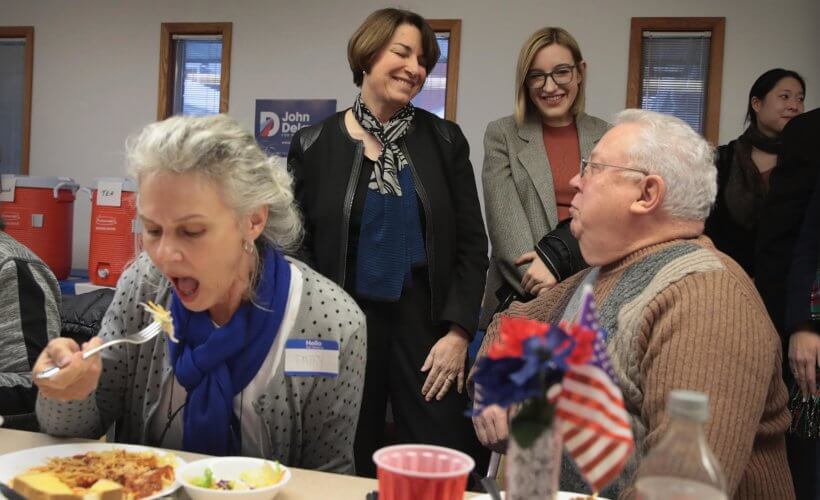 U.S Senator Amy Klobuchar and 2020 Presidential Candidate(Middle)
SOURCE: NTK
However, in an interview by MSDNC, she was questioned about her harsh nature in the workplace,
NSDC Interviewer:
According to an article asked byHufficon post and Buzzfeed. Amy you are rumored to be exceedingly tough boss, and temperament with your staff beyond demanding. Is that true?
Senator Amy Klobuchar replies backs:
Well I love my staff and I won't be up in the stage like I was yesterday, without a great staff and without a great campaign. They have helped me pass with the bills over the years. The number of stories I know will come too regarding my genuine staff. My chief staff has been with me for 5 years and other members supporting me from more than 5 years.
The legislator even shares, many of her former junior staffs had made successful contacts and career through her help. She even cited that her former staff even worked as a chief policy for Hilary Clinton and 20 former staffs went to the White House working for Senate Office where 25 were the total requirements.
Find out: First Lady Melania Trump Shares That Barron Trump is Interested in Sports
Well, the election is on the way and the upcoming candidate should focus on maintaining confidentiality in her personal and professional life. Her former staffs had been spreading negative comments about her which is not so healthy for her upcoming election.
-->