These 7 Stylish Work Bags is Perfect for Professional Women
Published Mon Sep 30 2019 By Alice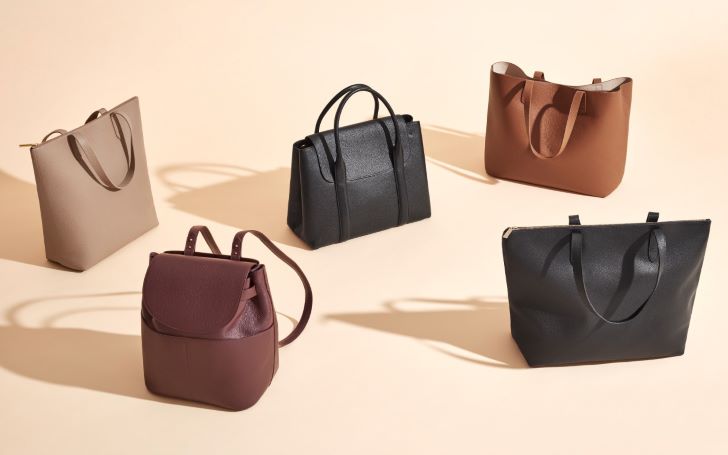 When you are a working woman, you need to carry a lot of things in your bag. So, not every bag is suitable as you have to carry a lot of stuff which you must have on a daily basis. Hence, women have to choose the perfect bag keeping all these things in a mind.
The perfect bag adds flair to one's personality. However, the search for perfect bag which suits for every women is a never-ending process. Here, we present you the top seven spacious bags made to fit all of the essentials covering everything from size and utility to the ever-important aesthetic.
7. Mansur Gavriel
Source: The Business Of Fashion
Instant classic bucket bag, Mansur Gavriel is an excellent option if you are considering an investment bag. The clean-cut silhouettes and sleek tanned leather bag comes in an unexpected pop of color.
Mansur Gavriel offers its line of exquisite bags in minimalist silhouettes which have sculpted design into a roomy shape for enduring city-chic appeal. What's more, this classic bag guarantees to serve you well for a lifetime. However, this bucket style is a bit expensive as it cost up to $600 but trust us its worth it.
6. Catmicoo Shoulder Bag
Source: Amazon
Catmicoo Shoulder Bag is a perfect work bag if you are carrying a limited amount of items like mini iPad, small wallet, phone, keys, perfume, sunglasses, and other daily necessities.
This stylish over shoulder bag is made up of synthetic and fabric material. It comes with a long adjustable strap and also has a double security system. Moreover, this classic bag is a perfect gift for any occasion like Christmas, Valentines, birthdays, and anniversaries.
Catmicoo is a budget-friendly bag with superior quality and stylish design. It only costs $26 and can be worn in different ways which include a cross-body bag or shoulder bag.
5. Michael Kors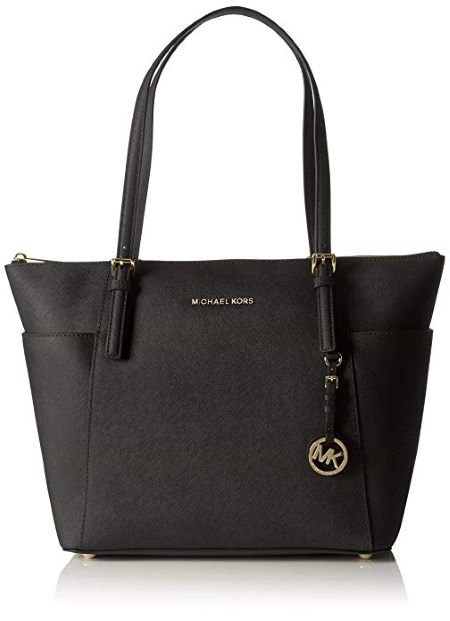 Source: Amazon
Michael Kors is the perfect bag for those who prefer to keep their accessories in an organized manner. It comes in a laptop-compatible size, four slip pockets, one zip pocket, and a key fob.
This textured-leather tote bag contains luxe hardware and has vibrant color options. Furthermore, this $170 costs is a good investment as it won't lose its shape when you set it down underneath your desk.
4. Wandler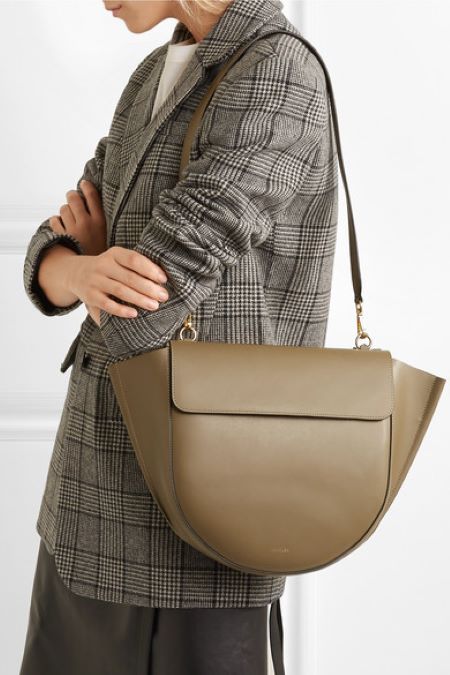 Source: Net-a-porter
Wandler is a versatile, stylish bag which meets both minimalism and femininity. Founded by Elza Wandler in 2017, the Dutch brand is handmade in Italy and has a unique finishing touch, whether it be a stain, repair, stamp or natural wear.
This trapeze leather bag is perfect for day to day use as well as office looks. Unique geometric shape classic bag features architectural details and a timeless (and seasonless) hue.
3. Creagh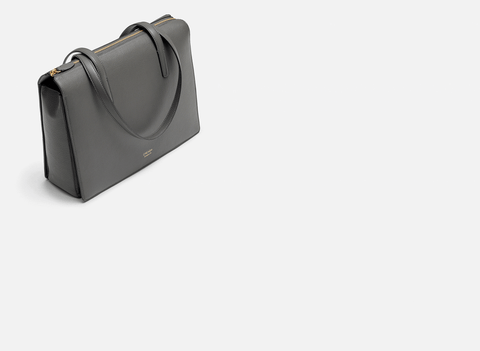 Source: Town and Country
Brooklyn based brand, Creagh is a stylish office-friendly bag. Its consists of padded (!) straps to carry on your shoulders as well as a laptop sleeve, and pockets perfectly sized for your mobile phones and credit cards.
Inspired by the simple elegance of Brooklyn, Sarah Creagh designed this luxury leather tote bag. Talking about its price, it is worth $795, which is a bit expensive for the regular user.
2. Everlane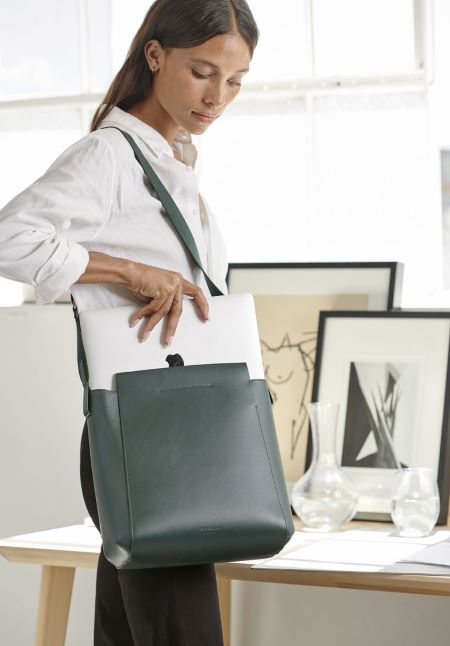 Source: Elle
Everlane is a classic bag which is great for professional use which is big enough to carry a laptop. Moreover, it comes with an adjustable strap due to which it can be worn in a cross bag too.
Everlane, sleek in silhouette, affordable, and made of a quality fabric is available for $235. Likewise, it is available in a wide variety of colors like black, cognac, and dark green.
1. Celine Luggage Handbag
Source: Glamour
The all-time masterpiece of the top designer Phoebe Philo, Celine luggage handbag is both fashionable and comfortable. It is popular for its classic, minimal design, the logo-free accessories, and their unique shapes.
Meanwhile, this bag comes in three sizes; Nano, Micro, and Mini. It is quite famous among celebrities including Reese Witherspoon, Emma Roberts, Kate Upton, Jordana Brewster, Leighton Meester and many more. Well, it costs around $3500.
Stay updated with GlamourFame for more Fashion related contents.
-->