A Car Reportedly Crashed into Lisa Vanderpump's Pump Restaurant Injuring One
Published Mon Jan 06 2020 By rhyss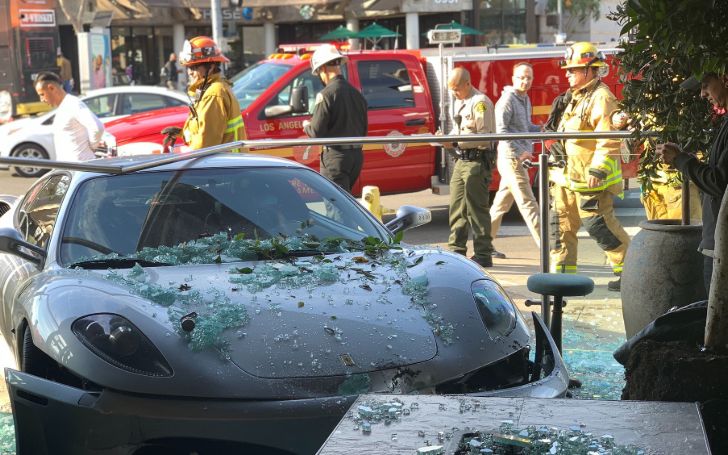 An untamed Ferrari crashed into Lisa Vanderpump's famed restaurant!
Looks like the weekend wasn't exactly good for the reality star as her famed restro, Pump was forced to close its doors for a while.
A man who seemingly lost control of the luxurious supercar, a silver Ferrari was the sole reason behind all the mess. Apparently, someone had initially cut him off which led him to accidentally swerve into the patio, subsequently, breaking the front glass window.
Thankfully, no lives were endangered, though a woman had some minor injuries and was transported to a nearest hospital.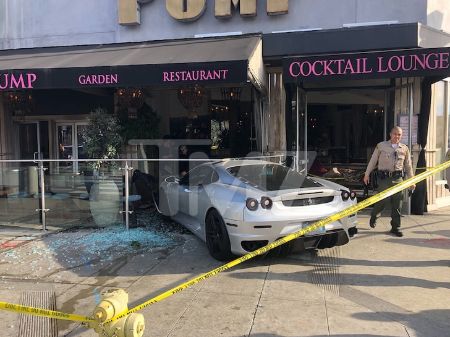 Lisa's restaurant met with an unfortunate incident when a car rammed straight into it.
Source: TMZ
For some time, the restaurant which calls itself 'America's Sexiest Restaurant' was in a complete mess but it resumed itself for dinner service.
Lisa and her husband Ken Todd owns several restaurants including SUR, Villa Blanca and Tom Tom. Their restaurant specializes in Mediterranean fare. The restaurants initially started in 2014.
Meanwhile, Tod who was in the scene had a carefree opinion about the accident. According to the TMZ, who were at the scene, Tod said he is not at all angry over the guy and even mentioned that things like this happens now and then...c'est la vie.
Lisa is yet to make any comments on the matter but it is for sure that she won't be as calm as her husband.
The beautiful restaurant is situated in West Hollywood, Santa Monica and is often featured on Lisa's show, 'Vanderpump Rules.'
For all the latest happenings from the celebrity world, make sure to follow, GlamourFame!!!
-->