A Glimpse into the Life of Danny Dorosh: His Journey as an Actor and Pascale Hutton's Partner!
Danny Dorosh might not be a household name, but he gained recognition through his marriage to Pascale Hutton. Alongside his role as a celebrity husband, Danny is an actor who has appeared in films such as "Food for the Gods" as Lt. Richards O'Conner, "It Must Be Love" as Ted Neil, and "The 4400" as Zachary Guidlund.
Born in Vancouver, British Columbia, Danny Dorosh is of Canadian descent. However, details about his upbringing, early life, and his parents remain undisclosed, shrouded in secrecy.
Happily Married To Wife, Pascale Hutton
Actress Pascale Hutton is married to fellow actor Danny Dorosh. Her husband is recognized for his role in the 2004 movie "It Must Be Love," where he starred alongside Ted Danson, Mary Steenburgen, and Bonnie Bartlett.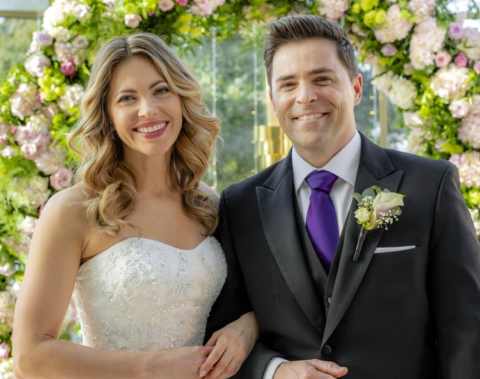 He also appeared in the sci-fi series "The 4400" in 2004, sharing the screen with actors Patrick Fluegler, Laura Allen, Jacqueline McKenzie, and Billy Campbell.
Pascale Hutton and Danny Dorosh, who are also parents, tied the knot on September 2, 2002. Their marriage has spanned over two decades.
Despite their shared fame, Hutton rarely shares images of her husband and children on her Instagram account, which boasts over 200k followers, as she predominantly focuses on her professional endeavors.
How Many Kids Does Danny Dorosh Have?
Danny Dorosh and his wife Pascale Hutton maintain a strong level of privacy regarding their personal and family matters, making it challenging to gather detailed information about them. In 2014, a rumor surfaced suggesting that Hutton might be expecting a baby, but neither of them addressed the speculation publicly.
In 2018, a photo shared by Hutton garnered significant attention as it depicted her alongside their two sons participating in the "Awesome Challenge," creating a buzz in the media for a brief period.
Danny is often seen spending quality time with his children, while Pascale is frequently engaged in her professional commitments, leading to her being away from home for extended periods. Their private nature has contributed to a limited understanding of their family dynamics and daily life.
Relation Between Danny Dorosh and Kavan Smith
Pascale Hutton and actor Kavan Smith portrayed the roles of Rosemary and Lee Coulter, a couple, in the long-running series "When Calls the Heart," which is currently in its tenth season.
They also co-starred in the 2021 television film "You Had Me at Aloha," playing the characters Ben and Paige. The movie revolves around a travel show producer, Paige, who is unexpectedly teamed up with adventure show host Ben for a streaming project.
In interviews, Smith highlighted their strong work relationship and shared dedication to their projects. Hutton expressed that Smith is one of her best friends, and they've even gone on trips together with their spouses.
Danny Dorosh Hallmark Movies as an Actor
Danny Dorosh embarked on his career in the entertainment industry as an actor and producer, initially engaging in various short plays and stage performances. As his journey progressed, he expanded into film creation and acting roles.
Among his notable portrayals are Tad Neil in "Food for the Gods," Zachary Gidlund in "The 4400," and Lt. Richard O'Connor in "It Must Be Love" (2004), which have contributed to his recognition. After the release of his final film "Food for the Gods" in 2007, Pascale Hutton's husband transitioned away from acting.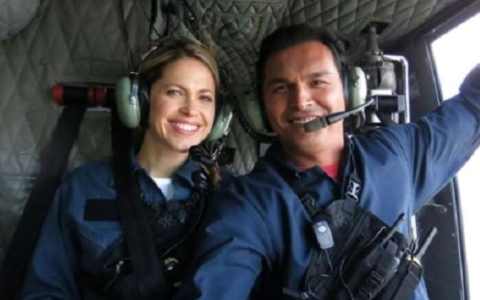 Despite his departure from Hollywood, he still earned substantially from his endeavors in the industry. Presently, Danny dedicates his efforts to serving his community as a police officer in the Vancouver Police Department.
This profession allows him more time to be with his family, aligning with his role as a devoted husband and father. Additionally, he imparts his knowledge as a martial arts instructor.
Get to Know Danny Dorosh's Wife, Pascale Hutton
Pascale Hutton is a Canadian actress known for her captivating performances on both television and film. Born on June 14, 1979, in Creston, British Columbia, she embarked on her acting journey with a passion that led her to various memorable roles.
Hutton has graced screens with her talent in numerous projects, including popular series like "When Calls the Heart," where she portrays the endearing character of Rosemary LeVeaux.
Her dedication to her craft and ability to bring depth to her roles have garnered her a dedicated fanbase and established her as a prominent figure in the entertainment industry.
Also See: What is Autumn Calabrese Famous for? Is she Married? Details About her Affairs and Relationship
Net Worth and Salary
Danny Dorosh, with an estimated net worth of $1.8 million, has built his financial standing through appearances in various movies and TV series. His contributions to the entertainment industry have likely contributed significantly to his wealth.
On the other hand, his wife Pascale Hutton boasts an approximate net worth of $5 million, primarily attributed to her successful acting career. As a lead character in numerous movies and TV series, Hutton's earnings are notably higher, reflecting her growing success in the industry.
Must See: Who Is Lacey Chabert? What Is Her Net Worth?
Height and Weight
Danny Dorosh, the celebrity husband, stands at a respectable height of 5 feet 9 inches (175 cm) and maintains an average weight of 73 kg. He is characterized by his dark brown eyes and hair color.
Similarly, his wife Pascale Hutton has a height of 5 feet 6 inches (167 cm) and a body weight of 57 kg, showcasing her elegant stature.
Bio and Age
Danny Dorosh, born in Vancouver, Canada, in 1980, is 42 years old and a proud Canadian national. He embraces the Capricorn zodiac sign and follows the Christian faith.
Although details about his ethnicity, parents, siblings, and early life remain undisclosed, he began his education in a local private school and pursued his BFA acting program at the University of Alberta for his higher studies.
Does Danny Dorosh Have Instagram?
The former actor, Danny Dorosh loves a low-key life. He is still far from using any social media accounts.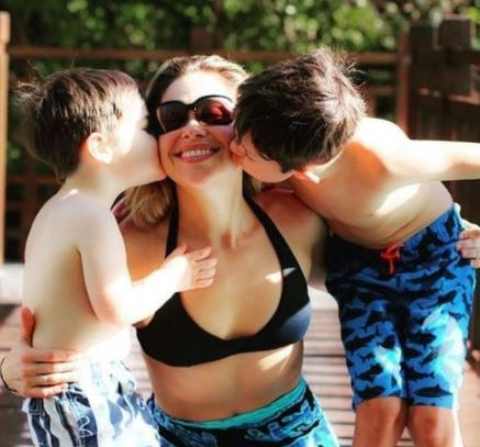 In contrast, his wife Pascale Hutton has garnered a significant following on her Instagram account @phutton, boasting over 218k followers.
Visit Glamour Fame or More
-->