Academy Award Winning Illustrator Gene Deitch Dies at 95
Published Mon Apr 20 2020 By Eden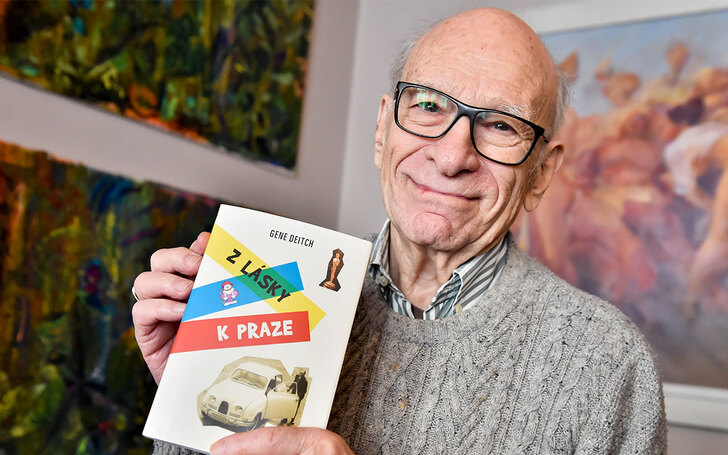 Gene Deitch's movie 'Munro' won the Oscars for best animation in 1960.
The Academy Award-winning illustrator, animator, director, and producer Gene Deitch has passed away. He was 95.
Deitch's Czech publisher, Petr Himmel, broke the tragic news to the Associated Press. The animator died unexpectedly Thursday night in his apartment at Prague's Little Quarter neighborhood. The cause of his death is yet to be revealed.
Back in 1960, Gene's film 'Munro' landed an Oscar for Best Animated Short. Four years later, he got nominated for the same award twice for 'Here's Nudnik' and 'How to Avoid Friendship.'
Born on 8th August 1924 in Chicago, Illinois, Eugene Merril Deitch was best known for creating animated cartoons such as 'Tom Terrific,' 'Popeye,' and 'Tom and Jerry' series. For his devoted contribution to animation, he got honored with the Annie Awards' Winsor McCay Award by ASIFA Hollywood in 2004.
Also Read: Beyonce Thanks the 'True Heroes' Amid the COVID-19 Pandemic
Prior to working as an animator, the Cartoonist used to be an amateur sound artist. During those years, he worked with artists like Pete Seeger and John Lee Hooker.
Following the news of Gene's death, tributes began to flow for this iconic personality from fans and admirers on Twitter.
Deitch was married twice; Marie Deitch (1943-1960) and Zdenka Deitchova (1964-2020). The legendary animator is survived by his second wife and the three sons from his first marriage, all of whom share his profession.
Visit Glamour Fame for more breaking news of your favorite celebs.
-->