Does Adrienne Elrod Have a Husband? Check Out her Relationship Timeline!
Published Tue Nov 12 2019 By Travis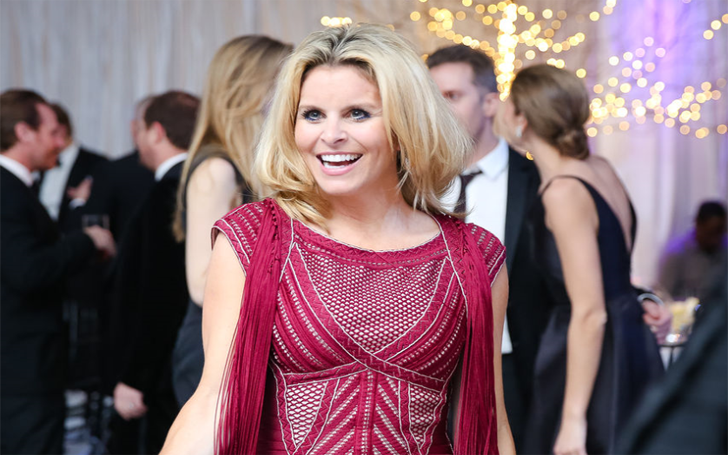 Adrienne Elrod is a political advisor, someone who worked with some influential people over the years. From her appearances on various TV shows to her exposure through her work with political leaders, Adrienne made a name for herself in the field of politics.
The "democratic strategist" was born on 25 June 1976 to her parents, who were both respected attorneys in Siloam Springs. Her parents were friends with the Clintons from way before they became the top political figures of the US. She was only a little girl when she saw her parents rubbing shoulders with big political figures, and this shaped the young Adrienne's brain into making politics her career.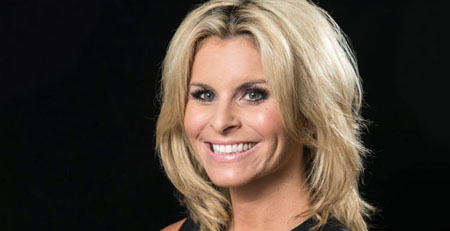 Source: Affair
After making completing her education and working in the political field for a while came on board for the Hilary Clinton for President campaign. She started working as Director of Strategic Communications and was one of the people involved in the decision making the process for the 2016 election.
Soon after the election was lost, she started working for other campaigns and even took her talent to MSNBC as a political commentator on the liberal news channel. But out of everything she's done over the years, the one thing which made the fans extremely curious was her tweet where she almost confirmed she got married.
Does Adrienne Elrod Have a Husband?
Adrienne's been in the public vision for a long time, and for the longest time, people wondered if the blonde beauty was married or still single. She was extremely coy about everything relating to her personal life, and she was never pictured with a romantic partner, which only added to the question of the relationship status of Adrienne Elrod.
Then it seems there was some daylight when it came to her relationship status when she sent out a tweet on 24 November 2013. Adrienne is a die-hard Hog fan, and when the team lost again, she compared the situation of being the team's supporter of going through a rough marital patch with a hashtag reading painful.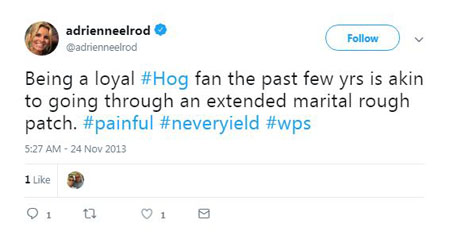 Source: Twitter
Adrienne was thought to be unmarried until the tweet caused a little storm on twitter because how is she going to know how painful divorce is without going through it all herself. She could've seen other friends go through a divorce, but people were quick to pounce on the way she worded her tweet.
When a follower asked her about whether she is married or not, she dodged the question by saying her marital status was "irrelevant to the point." She did not reply further to the tweet and never talked about her relationship status again. There wasn't even a semi suggestive/revealing tweet about her relationship status, and we are still in the dark about whether she is married or not.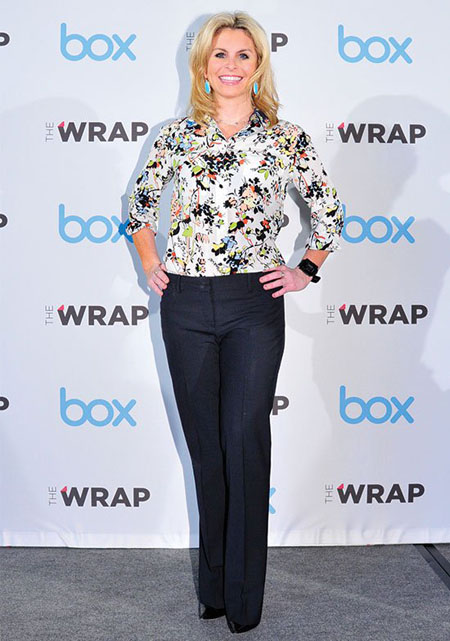 Source: Box
There are people who say she is secretly married and got divorced, but it seems she likes to play her relationship status cards close to her chest. She is not revealing anything when it comes to her relationship status, so we are still confused about whether she tied the knot with someone special or not.
Before you leave, make sure to head on over to our Entertainment section for all the latest news and gossip on your favorite celebrities. Also, do not forget to visit Glamour Fame to be in the know of all the happenings in the world of show business.
-->