Alex Guarnaschelli and her Fiance Michael Castellon have Ended their five year of Relationship: All Details Here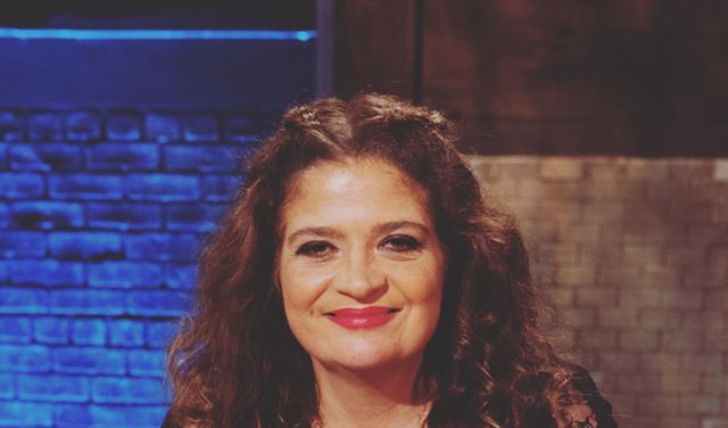 Inside Alex Guarnaschelli and Michael Castellon's relationship: Why did the couple call off their engagement?
After nearly two years of being engaged and over five years of togetherness, chef Alex Guarnaschelli and Michael Castellon have called off their engagement. Guarnaschelli, 49, is one of the most beloved personalities on Food Network; having starred in many of its shows, including The Kitchen, Iron Chef America, All-Star Family Cook-off, and Chopped, Alex has amassed herself a legion of fans.
Alexandra Marie Guarnaschelli was born on June 20, 1969, in St. Louis, Missouri, to cookbook editor Maria Guarnaschelli. She starred in several shows starting from Iron Chef America in 2007 and winning The Next Iron Chef in 2012. Before getting into a relationship with Michael, Alex was married to Brandon Clark, with whom she shares a daughter.
Alex Guarnaschelli and Michael Castellon ended their engagement!
When Guarnaschelli and Castellon, also a chef, got engaged in June 2020, the Iron Chef America winner said they were in no hurry to get married and were planning a big celebration for the day. But just as fans were anticipating a star-studded wedding, the longtime partners' relationship took an unexpected turn.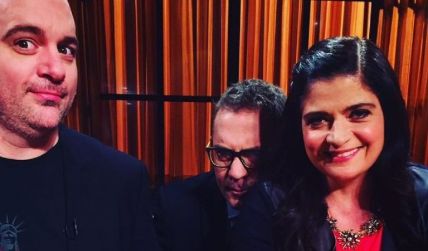 "Wishing her nothing but the best," Castellon said in a statement, confirming the couple's breakup. Although Guarnaschelli is yet to comment on the split, fans believe the chef alluded to her bumpy relationship with Michael long ago. Earlier this month, the Food Network star entertained a host of questions from fans. When asked, "What skill or talent do you wish you had?" Alex replied, "Not being a sucker for love."
Don't Miss: Who is Jimmy Fallon's Wife? Do they share any Kids? All Details Here.
The chef went on to unveil a little something about her last few years. Guarnaschelli says, "Some of my biggest regrets have only happened in the last couple of years. I honestly haven't been able to process them all well or gracefully, I use cooking, therapy, exercise, friends, sleep, water, time, crying and cake for healing."
Castellon says he wished Alex "nothing but the best."
Source: Rizzbag
Guarnaschelli met Castellon while she was dining at a restaurant he worked at. Four years into their romantic relationship, the couple got engaged on their way back from the grocery store. "We chefs can be commitment-phobes and I've been married before? I'm going to soak in a moment of true joy," the Food Network chef wrote while announcing her engagement to Castellon.
More about Alex Guarnaschelli's now ex-fiance, Michael Castellon!
Former executive chef at The Darby restaurant and current executive chef at New York's Butter restaurant, Guarnaschelli is an established name in the food industry, but her ex-fiance Castellon does require a little preface being the lesser-known of the two. Castellon may not be as famous as his then-fiance Alex, but his accomplishment is not something to scoff at.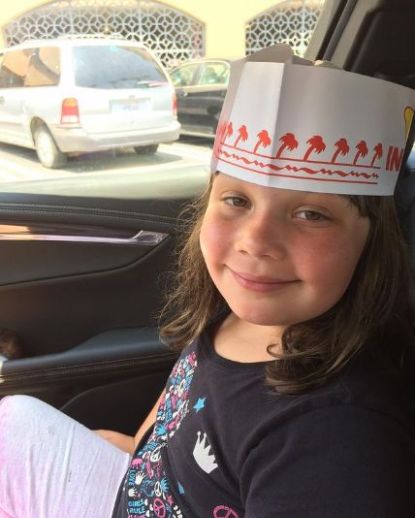 Castellon is a former Chopped winner. He has also competed on Food Network's Iron Chef and Guy's Grocery Games. Unlike the witty and vocal chef Guarnaschelli, Castellon has shared very little about his life and continues to keep a low profile, but a quick scroll through Castellon's Instagram, and you will learn that the chef enjoys a range of hobbies like fishing, getting tattoos, and hyping up his loves ones.
Don't Miss: Luke James Rumors to be Gay, Detail About his Dating History and Relationship.
Before Castellon, Guarnaschelli was married to lawyer Brandon Clark. The former pair met at the New York's Institute of Culinary Education in 2006 and tied the knots the following year in April. ​"I thought she was hilarious; some people found her intimidating. I found her funny, playful, exciting, and adorable," Brandon said while gushing about Alex.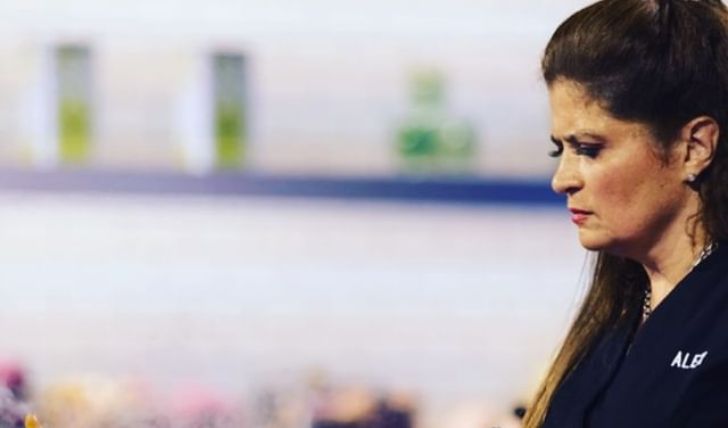 Alex shares an amicable relationship with her ex-husband Brandon.
Photo Source: Instagram
The pair welcomed their daughter, Ava, in July 2007 and ended their marriage in 2015. Despite their romantic relationship coming to an end, Guarnaschelli and Brandon remain a family, as evident from Alex's" Instagram, where she is often seen hanging out with her daughter and her father.
For more information and news on your favorite stars, stay connected to glamour fame.
-->