Alexis Ren Heaps Praise To Sonya Dakar Skincare For Her Impressive Facial Skin Even Without Make Up!
Published Sun Aug 18 2019 By Chester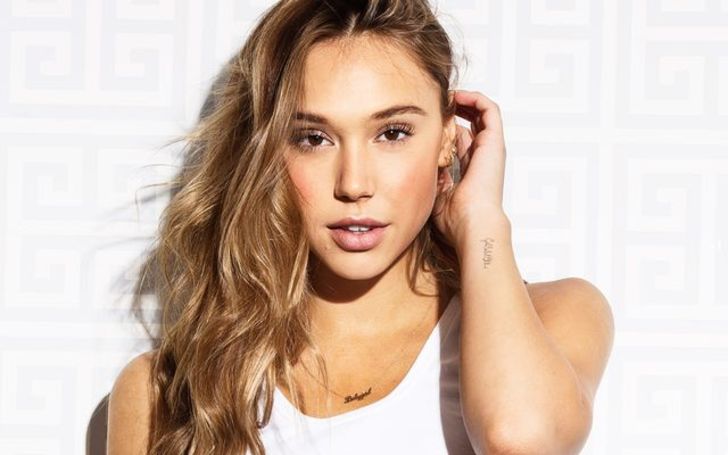 Famous and trendy Instagram model Alexis Ren flaunts off her natural beauty sharing a no-makeup photo.
The steamy hot model Alexis Ren spellbinds us every time with her racy and sexy snaps on her Instagram, but this time the stunny Alexis proved she doesn't need any of those cosmetics products to flaunt her natural charm.
Soon after dropping her persuasive fitness secret, Ren shared the secret to her natural charming looks among her staggering 13 million Insta followers on Saturday.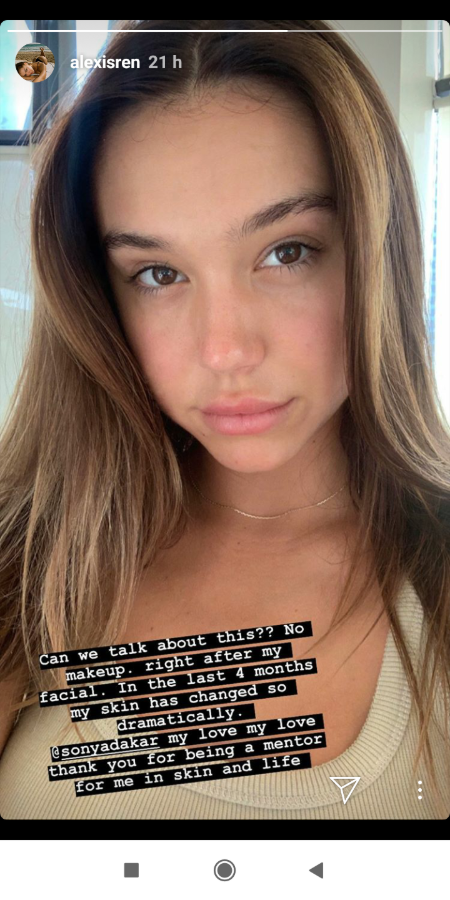 SOURCE: Alexis Ren Instagram
The image preprocesses Alexis's natural beauty. Well, we won't lie, in the world where people use plastic and other cosmetics product to enhance their looks, Alexis sure looks radiant in her natural white beauty.
Along with the photo, the former Dancing With the Stars finalist wrote, "Can we talk about this? No makeup right after my facial".
Well, the glamourous sensation just went to the beauty parlor for some cleansing and facial; she had been loving the service as it made her skin healthier. The 22-year-model is undergoing the procedures for the past four months.
SOURCE: Alexis Ren Instagram
The model gradually thanked her beautician @sonyadakar writing some lovely words which reads, "thank you love my love for being a mentor for me in skin and life".
Well, Sonya Dakar's Skincare is smart skincare which uses natural, cruelty-free and paraben to empower nature, cruelty free and healthy glowing skin, as oppose to other skin products.
Som if you want same natural ravishing look like Alexis does then you can check in Sonya's skincare and try some of these products.
Stay tuned and connected to find updates on the news.
-->