Amy Poehler and Tina Fey Are Announced to Be Hosting the Next Golden Globes in 2021
Published Sun Jan 12 2020 By Sea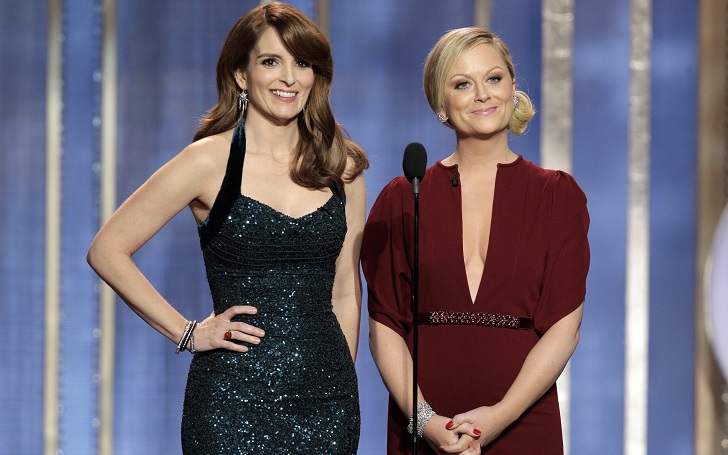 The Golden Globes 2020 just ended, and Amy Poehler and Tina Fey were announced to be hosting the next year's event.
Amy Poehler appeared with a surprise on Television Critics Association's winter press tour on Saturday, January 11. Ricky Gervais hosted this year's event, but it seems Amy and Tina Poehler will be making another appearance next year.
NBC Entertainment chairman Paul Telegdy announced the news on-stage less than a week after this year's event. The date for the 2021 event isn't final yet.
"NBC has long been the home to two of the funniest people on the planet — Tina Fey and Amy Poehler," he announced. "And we didn't want to wait any longer to share the great news that they'll be hosting the Globes once again."
Watch: Amy Poehler and Tina Fey During the Opening Monologue for the Golden Globes 2014
The two hosted the awards show together back in 2013 while doing it for the next two years, 2014 and 2015. The 2013 event received the biggest ratings for the program in six years. Of course, the pair also won awards in their respective fields.
The president of the Hollywood Foreign Press Association, Lorenzo Soria, was also thrilled they will be back on stage. Their "comedic chemistry is infectious."
Poehler and Fey also starred in several movies together, such as 'Mean Girls', 'Baby Mama', and 'Sisters' and 'Saturday Night Live'. So it's not a doubt they will be spectacular again.
Stay tuned and connected to GlamourFame for more Entertainment content.
-->