Andy Beshear's Wife Britainy Beshear - Everything You Need To Know!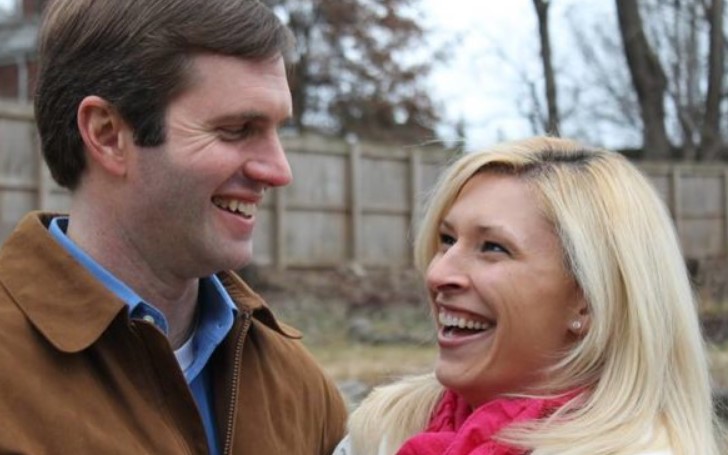 Andy Beshear, a well-renowned attorney general of Kentucky, is a name probably you are hearing quite a lot these days as he was competing against Republican Governor Matt Bevin in Kentucky.
In the gubernatorial election, which was held on November 5, 2019, Kentucky Attorney General Andy Beshear defeated Donald Trump-backed Republican incumbent Matt Bevin by a margin of just over 5,000 votes or less than 0.5%. So, we thought we might just gather some information about his wife as well.
The reason we are bringing Britainy Beshear here as she is the pillar for Andy, she supported him through the campaigns and election, and eventually, Andy is in the position now where she imagined him to be. We thought she deserves mention as well.
So, to know her a little better, we gathered some facts which we thought you might like to read.
Britainy Beshear was Born and Raised in California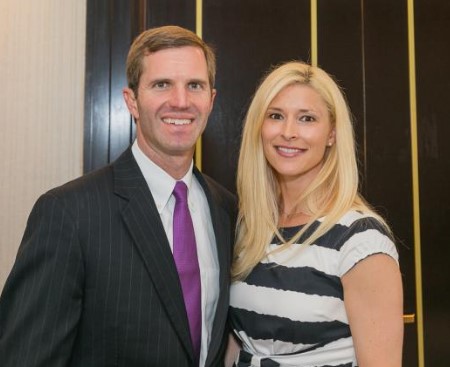 Britainy's father was an author.
Source: Tops Louisville
Britainy Anne Colman, Born to a 'managing and marketing professional' father - Allan Colman and mother - Robin Colman, on July 11, 1979, is a California resident. Britainy has a sister, Tyson Colman, with whom she shares her childhood while growing up in Rancho Palos Verdes in L.A. County.
Britainy's father's main profession was managing and marketing. He had an immense interest in writing as well. In fact, he authored many books like 'Crazy Impact,' 'Own the Zone,' and 'Lead Like a Boss,' during his time, which were all about improving management performance. No wonder, Britainy got her talents from father as her management skills were quite evident during Andy's campaigns.
Andy Beshear and Britainy Beshear Share Two Kids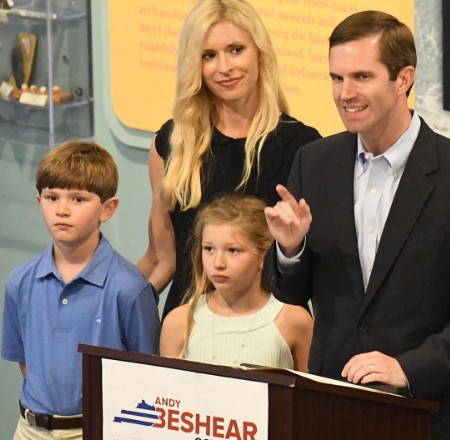 Beshears are the epitome for perfect family.
Source: Daily Independent
Beshears' family is a epitome of the perfect family. Both husband and wife are supportive of each other; they share two kids, son Will and daughter, Lila, who loves their parents endlessly.
We got to found about his family Beshear took to his social media to share a picture of his family along with a warm message which read, "When I look across my kitchen table, I see the people who I love most in this world - Britainy, Lila Beshear, and Will Beshear. Three out of four of us have a pre-existing condition, just like thousands of folks across KY. Health care is personal to me."
Britainy Beshear Joined Andy on a Year-End Interview in 2017
Watch: Hey Kentucky Talks With Andy Beshear
In December 2017, the couple appeared together for an interview, the interviewer asked about failures and successes, but also asked an unavoidable question, will he run for the Governor of Kentucky.
Andy is the son of former Kentucky Governor - Steve Beshear, who served eight years as the Commonwealth's Chief Executive. Following in his father's footsteps, he was preparing himself for the election and Britainy supported him through thick and thin.
Andy Beshear and Britainy Beshear, Both are Philanthropists
It's always good to see when a couple joins hands to work on a same project to make society a better place. In a fairly similar manner, The Kentucky Governor and his wife share a passion for philanthropy. The couple is a member of Beargrass Christian, where both Any and his wife, Britainy, serve as deacons.
And with a push from Britainy, the couple started 'Hope Gallery' during Child Abuse Prevention month in 2016. The gallery recently featured artwork from the children of Silverleaf - which is a local children's advocacy center. The aim was to raise awareness on child abuse and encourage art as a therapy.
For more information on on your favorite celebrities' lifestyle, TVs and Movies, stay tuned to Glamour Fame, and don't forget to sign up for the newsletter.
-->