Who is Annie Karni's Husband? Facts About Her Relationship!
Published Sun Dec 01 2019 By Sea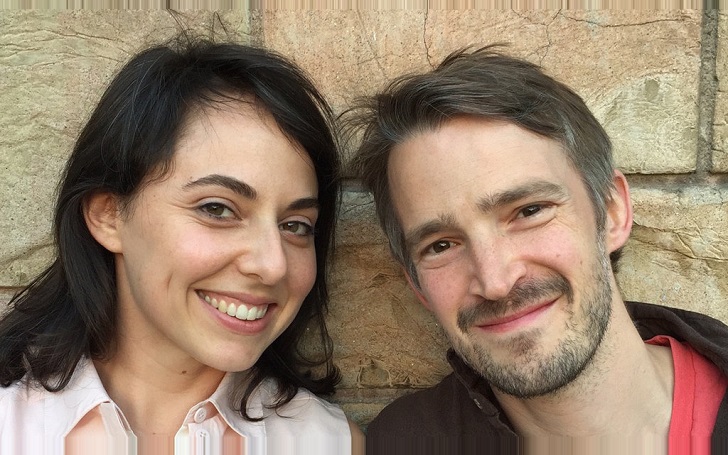 Journalist and reporter Annie Karni has always been tight-knit with the White House, whether it's in a good way or just to plain question their work for the country. She is currently a correspondent of the White House for The New York Times.
Karni also covered the White House while following Hillary Clinton during the 2016 presidential campaign as a reporter at POLITICO. Prior to that, she's spent a decade covering stories of City Hall and local news for the New York Post, the New York Daily News and the New York Sun, before diving into national politics.
You don't look elsewhere about someone wearing their wedding dress to work. Annie's done it.
Source: Shannon Pettypiece
Take a look at her article columns on NYTimes and POLITICO, and you'll know what a bada** she is. President Donald Trump has been her focus for now, for which she is making headlines year after year. She wore her wedding dress when corresponding at the President's state dinner with Japan's Emperor Naruhito (learn why later)! She totally nailed it. And yes, she's married.
Annie Karni Married Ted Mann, Also a Reporter, While Keeping Her Maiden Name
On August 8, 2015, Annie Karni married long-time boyfriend turned husband, Ted Mann, as her childhood friend Ryan Downer officiated the wedding. For the occasion, Downer became a Universal Life minister, after being officiated at the Brooklyn Masonic Temple, the wedding venue.
Mann, meanwhile, is a New York University graduate and a reporter for 'The Wall Street Journal' in New York. He mainly covers large corporations. His father, Frederick G. Mann, is the vice president for communications at the Robert Wood Johnson Foundation in Princeton, N.J.
Watch: Ted Mann Talks Future of Small Businesses with Linda McMahon, Administrator of the U.S. Small Business Administration
The wedding of the half-Israeli was a surprising one considering she admitted to having remained single during most of her 20s before meeting Mann. She did that to enjoy the freedom of being single.
The sister of Anat Karni, Annie, went to Costa Rica with her husband, Mann, for their honeymoon. She declared her desire to keep her maiden name, possibly with respect to her father's culture.
Why She Wore Her Wedding Dress for the Presidential Dinner — Work Dress Code
Japan is known for having a strict code of conduct that they all benevolently respect. Real life is nothing like what is seen in animes, and the journalists traveling to Japan for the Presidential dinner had to abide by a similar code — floor-length gown.
While all the others were able to grab one from their closets before departing for Japan, Karni was stuck. The information for the dress code came just a few hours before the flight, and she had none that couldn't violate the code. Well, except for one dress — her wedding gown. They didn't say nothing about that!
That was not the only letdown during dinner. The White House also prompted them to wear closed-toe shoes. The dress code was not influenced by Japanese code of conduct after all. There was also immense uncomfortability for the journalists during the event.
Stay tuned for more Entertainment updates on GlamourFame.
-->