Does Ashlen Diaz Boyfriend? Get to Know Her Relationship Status and Past Affairs!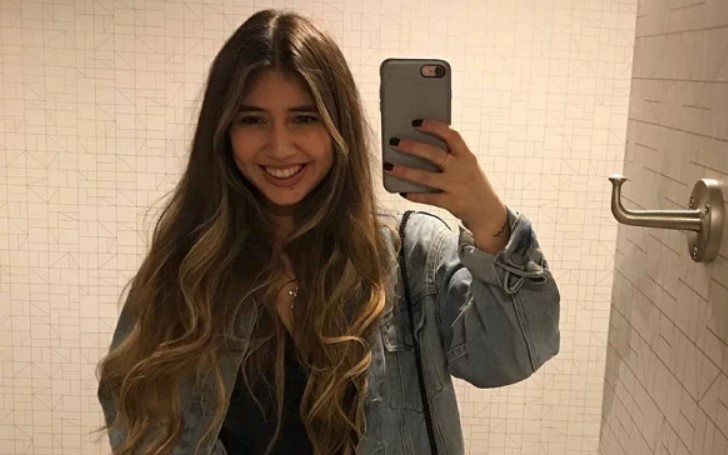 Ahslen Diaz, a name probably new for you, but let us tell you, she is well established American music promoter. Diaz, who was born on December 19, 1995, in Dallas, Texas, is managing events since she was just 16.
On one of the posts on her Instagram, Ashlen admitted working with countless promoters, and manage events from an early age. She further added she used to sell tickets to concerts and used to be a showrunner, all that when she was just in high school.
While she has a lot to tell about her career, and we believe she is one amazing person, she is known for whole different reasons. The 24-year-old came into prominence when she was associated with one of the top rappers of now, Austin Richard Post AKA Post Malone.
Is Ashlen Diaz Dating Post Malone?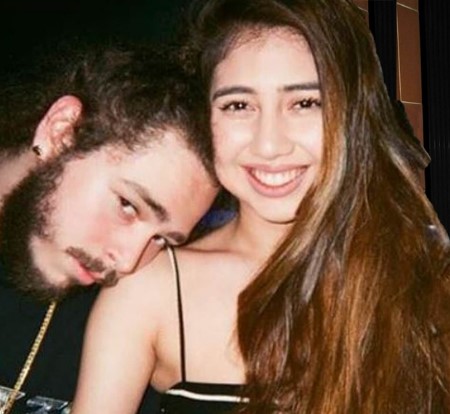 Ashlen Diaz and Post Malone dated for three years.
Source: Daily Mail
Well, that's a goner now. The two dated for a quite long time, reportedly, three years before they finally called it off. According to some sources, the two had a very on-off relationship following which they called it quits in 2018.
The former couple started dating since 2015, the couple was as perfect it could be, but this is another reminder for us - nothing lasts forever.
While there are numerous rumors floating around the internet about who dumped who, but there are no any valid sources to tell what exactly happened.
There are some rumors which suggest Malone was cheating on her as he was spotted with another woman in St. Tropez at the yacht.
But according to us, which we thought was more appealing to us, when Post himself opened about what happened in their relationship.
Watch: Post Malone On A Yacht With Mystery Woman!
Speaking to 'Breakfast Club' in 2016, Malone confessed he was having a really tough time balancing his work and relationship with Ashlen.
It's not the first time the couple broke up though, the pair split before and later took each other back. The whole process so-far (until they broke up again) was to mend their broken relationship, which quite did not work for the two.
While Diaz also admitted taking breaks from each other from time to time. Well, breaks are supposed to grow as a person and understand your partner, it seems like nothing worked for them, and they eventually broke up.
So, is Ashlen Diaz Dating Someone Currently?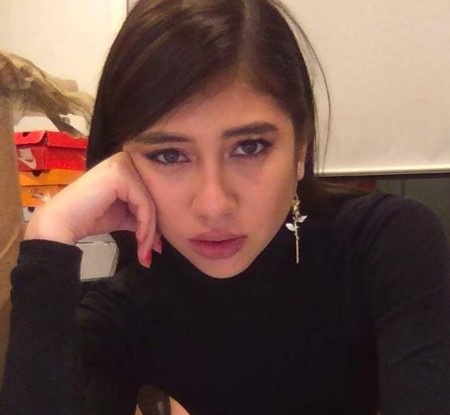 Ashlen Diaz is single now and taking a break from relationship.
Source: Ashlen Diaz Instagram
It's not been very long the two broke up, well, it's been a year already, but again Ashlen Diaz is really taking breaks from the relationship. She is currently single and not dating anyone.
The breakup was really harsh for the 24-year-old as many fans noted Ashlen being very dramatic on Instagram posts, which are all deleted now.
We can understand the breakups can be harsh; Ending and moving on from a three years long relationship is not what you can do overnight, so we can totally understand her break from the relationship.
And talking about Ashlen, she is a very shy, down to earth person; Probably Malone was her first true love, and she is kind of devastated and coming out strong from her misery.
Given that, she is currently focusing on her career as an event manager and seems like she is doing pretty good at the moment.
For more information on your favorite TV celebrities' lifestyle, stay tuned to Glamourfame.com, and don't forget to sign up for the newsletter.
-->