Ashley Graham Is Pregnant With Her First Child!
Published Thu Aug 15 2019 By Sea
Model Ashley Graham is celebrating her ninth anniversary with her husband Justin Ervin, and life is about to get even better for the couple. The celebrity world is rocked!!
"Surprise!!!" Lingerie Model Ashley Graham posted a short and sweet video on Instagram and showed the world what's coming from she and her husband, Justin Ervin. They introduced their baby bump and let everyone know that they are expecting.
The happy couple started the short video with only their faces in the frame and then eventually zoomed out to show the growing belly with a child in it.
The pair got married in August 2010 and was celebrating their ninth wedding anniversary when they decided to reveal their secret, which will be their first child together in a few months. They are excited to be celebrating knowing that the family is bound to grow.
Filmmaker Ervin also posted a picture holding a sonogram snapshot with him giving a smoochy kiss to his wife, and declared her his "daily inspiration". It's quite an amazing time for them.
Source: Justin Ervin on Instagram
The 30-year-old is also featured in Graham's story for August 15. The couple can be seen bursting into big laughs as they still held the sonogram. All the pictures were from the same moment.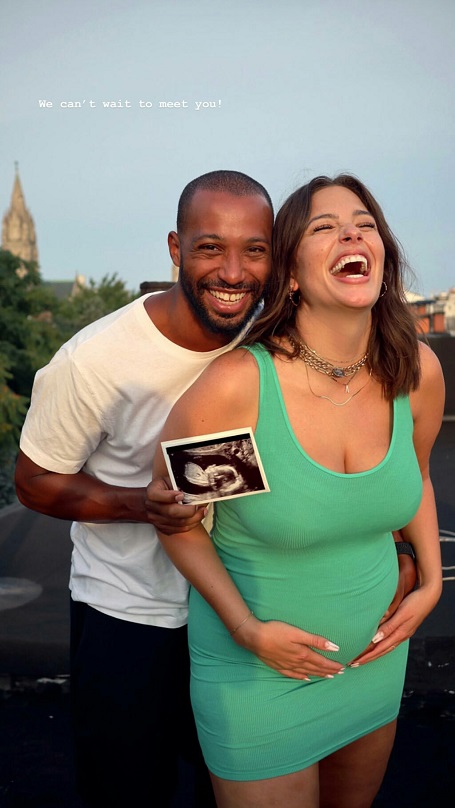 Source: Ashley Graham on Instagram Story
It's not only the couple that is happy for them, comments from various other stars also came flooding in on both their posts. The Jonas Brothers singer Joe Jonas was quick to send them his love. Justin Bieber's wife and model, Hailey Baldwin, was excited about the news and was happy for them. So, was Academy Award-winning actress Reese Witherspoon. Bieber's ex-bodyguard, Kenny Hamilton, also made himself appear in Ervin's post.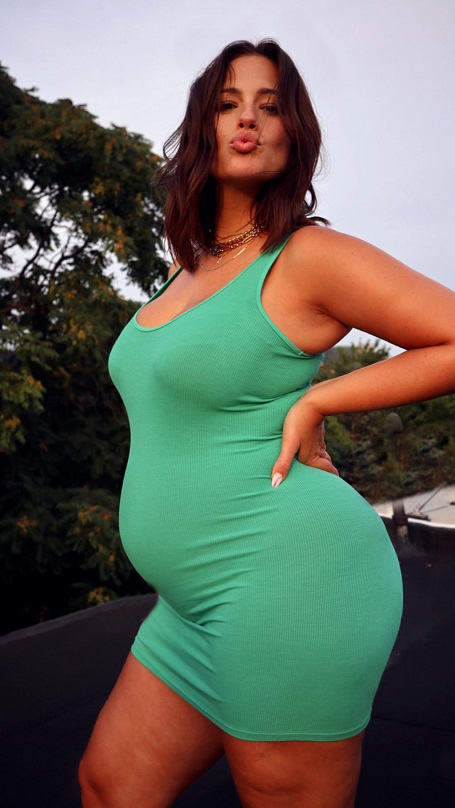 Source: Ashley Graham on Instagram Story
Fellow model Emily Ratajkowski and fellow mom Jordyn Woods congratulated the 31-year-old. Ellen DeGeneres too, through her The Ellen Show account, sent a warm message for the couple.
Congratulations! We're all so happy for you. I hope you're feeling loved, and pampered, and happy, and fearless.
The list of well-wishers is not short for the thrilled couple and they can't wait to meet their child. Their love is quite strong as Graham posted a sweet tribute to Ervin last year on their eighth anniversary as well.
-->