The Baby 'Emma' Actress from 'F.R.I.E.N.D.S.' made the Greatest Reference to Chandler's Remarks on New Year's Day
Published Fri Jan 03 2020 By Sea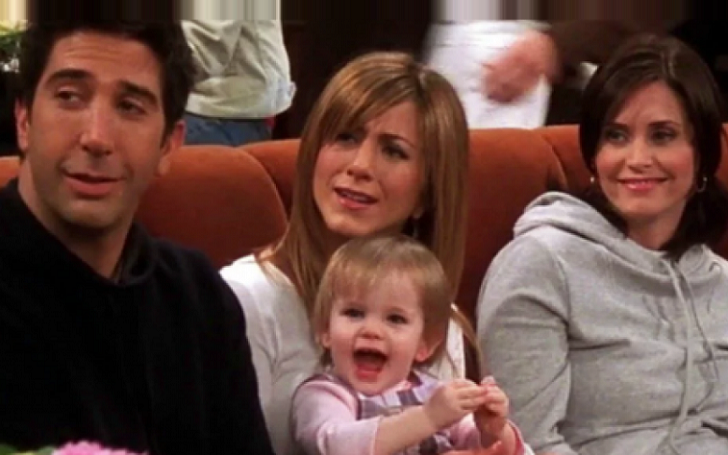 Did you know twin girls played the same character, 'Emma', Rachel's daughter, on 'F.R.I.E.N.D.S.'?
Actress Noelle Sheldon took us back in time and settled a nostalgic feeling in us after the New Year flipped our calendars. She reminded us of something people probably were already forgetting.
Sheldon played the daughter of the characters 'Rachel' and 'Ross', named 'Emma' on the sitcom, 'F.R.I.E.N.D.S.' and since then, she's been continuously following that acting path with the most recent appearance in Jordan Peele's horror movie, 'Us', if you want to know where she is now.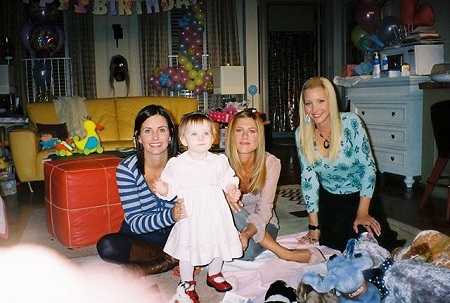 The one baby was actually twins interchanging the role.
Source: Cali Sheldon, Instagram
The actress was actually one of two babies picked for the part of 'Emma', with the other one being her twin sister, Cali Sheldon. They've not forgotten about their appearances though. One look at their Instagram pages will show us they reminisce those 'F.R.I.E.N.D.S.' more often than we know.
The former sister just came up with the biggest throwback into the year as fans continue to use her line on many other photos of the sisters' Instagram posts mentioning the sitcom after all these years. "Just woke up from the best nap of all time, happy 2020!!" she wrote on a January 1 post with a photoshopped image of her own inside the iconic Central Perk coffeehouse.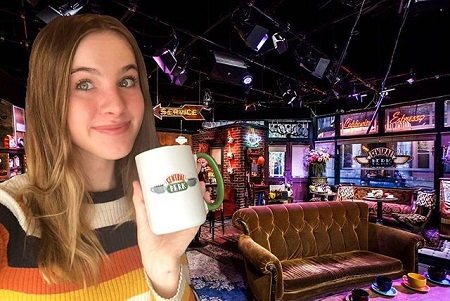 Yes, the two sister are very much grown up now. They're also actors still.
Source: Noelle Sheldon, Instagram
It's a reference to one of Chandler's line during a birthday party for Sheldon sisters' character. 'Monica' and 'Chandler' missed the chance for a romantic trip in the episode, 'The One with the Cake'. When 'Ross' asks them to record a message for 'Emma' to show her for her 18th birthday, which falls on 2020, they gave away the line.
"Hi, Emma. It's the year 2020. Are you still enjoying your nap?" is the joke from 'Chandler'. 'Monica' follows it up with, "We're Aunt Monica and Uncle Chandler, by the way — you may not recognize us because we haven't spoken to your parents in 17 years."
Cali also responded to her post, commenting, 'Finally'.
After being pulled out of Netflix, the exclusive rights to the show were carried out by WarnerMedia's HBO Max.
Stay tuned and connected to GlamourFame for more Entertainment updates.
-->