Barbara B. Smith Model and Restaurateur Dies at 70
Published Mon Feb 24 2020 By Matthew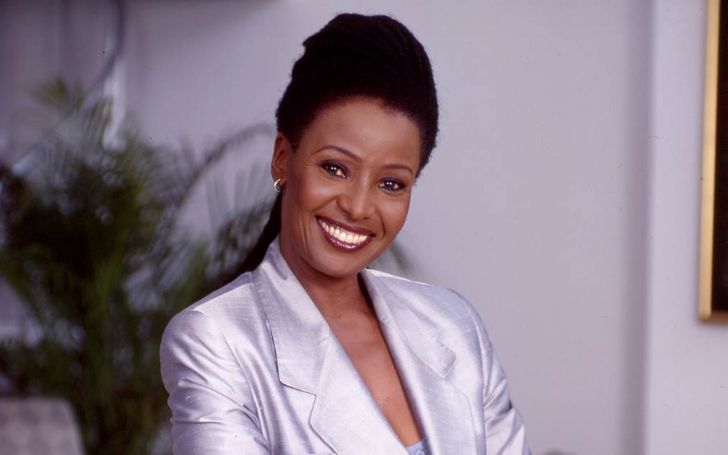 Early on set, Alzheimer's disease claims the life of the groundbreaking lifestyle guru, restaurateur, author, and former model Barbara B Smith!
Saturday night brought on some sad news with the passing of the model turned restaurateur Barbara B Smith. The author of 'B. Smith's Entertaining and Cooking for Friends' passed away at the age of 70 in her home on Saturday, February 22, 2020, at 10:50 p.m. Smith battled Alzheimer's disease since 2013, which was what finally claimed her life.
Smith's husband, Dan Gasby, announced her passing through Facebook the following day, writing, "It is with great sadness that my daughter, Dana, and I announce the passing of my wife, Barbara Elaine Smith. B died peacefully Saturday, February 22, 2020, at 10:50 p.m., of Early-Onset Alzheimer's Disease in our home in Long Island, New York."
Barbara B Smith's husband, Dan Gasby, announced her passing through Facebook.
Source: Facebook
Barbara went public with her diagnosis back in 2014 in an interview with CBS News. The designer and decorator didn't shy away from confessing her fears about the disease and also mentioned that she did initially tried to hide it.
When asked, Smith, who sat right beside her husband, couldn't even recall the date, day of the year. "I think the future's going to be fine," Smith said at the time. "I'm going to do my best to make it work out for me, and for as many people that I can possibly help."
You Might Also Like: MLB Pitcher Tyler Skaggs Found Dead in his Hotel Room; He was 27
Dubbed the black Martha Stewart, Barbara Smith made her career accommodating the requirements of the aspiring black professional through her television shows, lifestyle commodities, books, and restaurants. Multiple personalities like Viola Davis, Ava DuVernay, Al Roker, and many more honored the legendary entrepreneur.
Born August 24, 1949, in Everson, Pennsylvania, Smith began her modeling career in the 1960s from Ebony Fashion Fair before making her way to the Wilhelmina Models. Throughout her modeling career, Barbara covered 15 magazines and also became the first Black model to cover Mademoiselle Magazine in 1976. Appearing in TV commercials for Mercedes-Benz, she also took on the job of spokesperson for many reputed brands such as Verizon, Colgate, Palmolive, and more.
Watch: Restaurateur B. Smith Reveals She Has Alzheimer's Disease
The TV personality who hosted the nationally syndicated show, 'B. Smith with Style', for almost a decade, opened her first restaurant in New York City's theater district in 1986, followed by others in Long Island, N.Y., and Washington D.C.
Smith also produced multiple specials for 'TV One' and was a bestselling author who published three different books throughout her lifetime. Her signature tagline, "Whatever you do, do it with style," was featured at the Smithsonian's National Museum of African American History and Culture.
Recommended: Tyson Fury Defeats Deontay Wilder Via TKA During Long-Awaited Rematch
Our heartfelt condolences go out to her families. The world truly lost a great personality and motivator that possibly none can replace.
Tune in to Glamour Fame for more celebrity updates, and don't forget to sign up for the newsletter.
-->