Becky Mantin Welcomed New Baby With Her Husband, Here's What You Should Know
Becky Mantin And Her Husband Welcomed New Baby! All The Details Here!
Rebecca Becky Mantin is a well-known English weather forecaster for ITV. She is a household name in England and very much loved for her sweet yet straight demeanor in the show.
Becky was born on October 18, 1980, in Norwich, Norfolk. Born to Wendy Mantin and Richard Mantin, she had an ordinary upbringing, attending Norwich all-girls high school and later kickstarting her Forecaster career with the first-hand experience of working in a Daily Press for many years.
Check Out: Nicole Franzel And Victor Arroyo Receive Backlash For Maskless Wedding
Before becoming a meteorologist, Becky also tried her luck in modeling and writing. Keep reading to uncover Becky Mantin's life with her husband and children today!
Becky Mantin Welcomed New Baby
Becky Mantin had stirred quite a debate when she became pregnant for the 4th time; for the longest time, her fans and viewers couldn't figure out if she was indeed pregnant or not. They even created an online forum to discuss Becky's pregnancy reportedly.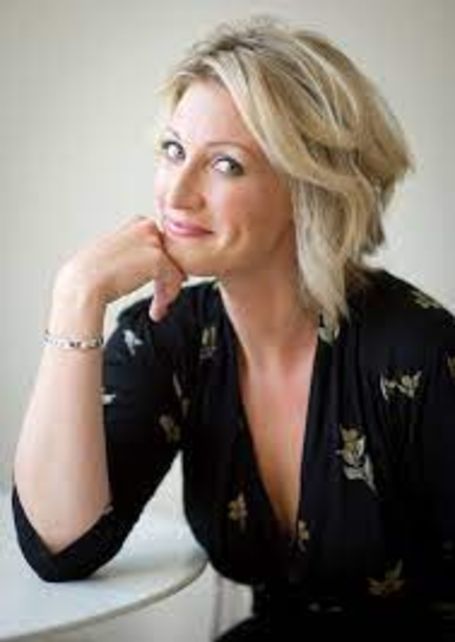 Becky Mantin gave birth to her youngest, Charlotte Mantin.
Photo Source: Wikipedia
Viewer's speculation came out positive when Becky gave birth to her youngest, Charlotte Mantin, in October 2019. The forecaster is married to professional rugby coach Jack Heald since December 2009, and the duo still seems to live a blissful marriage.
Becky, also a mother to 3 more, namely, Rory, her oldest and followed by Thomas, Elizabeth, and now Charlotte, has always been vocal and candid about her journey as a mother and the hardships and joys the journey has brought her.
Recommended: Daniele Donato Net Worth And Income Details - The Breakdown
Becky Mantin On Being A Mother
The ITV forecaster shared the struggles she faced during and after her pregnancy in an interview with M&B, where she opened up about her suffering with high blood pressure during her labor, and less than a week after it, her stitches burst opened and caused infections in the area.
She doesn't shy away from confessing to the financial burdens that a child can bring and says even though she has gone through the whole process before, there's always something new to learn every time.
Becky Mantin is married to a professional rugby coach names Jack Heald and the couple share 4 children.
Photo Source: Pinterest
Becky also imparts her experiences and lessons as a working mother; she quotes, "Working parents – mums or dads – have to learn the skills of a juggler! Boring though it sounds, I think the only way to make it work is to be as organized as possible and become incredibly efficient with your time."
Becky Mantin's New Business Venture
Becky has launched her own new brand, which she claims were inspired by her own pain as a mother. The 40 years old, apart from being a freelance forecaster for ITV and working in Good Morning Britain, is also a rising businesswoman now.
Becky has recently launched her own business inspired by her own experience as a mother.
Photo Source: Pinterest
Becky, on starting her business of Mantin's Nappy Grab bags, feels that the business idea was so simple and essential, yet no one had tried it on.
Becky reflecting on one of her inconveniences when she was out with her toddler, said! "I mulled it over for about it for six months and then took the plunge…! It's been the hardest work and some of the best fun I've ever had." Her clever nappy grab bag is doing well worldwide and has provided Becky with a new vocation.
For more information and news on your favorite stars, Stay connected to Glamourfame.
-->