Bella Thorne Joins OnlyFans and Makes $2 Million in a Week
Bella Thorne is making $1 million a day!
Are you struggling, or thinking how you are going to make money? We are pretty sure that's exactly what you are going through, but while we are busy on our thoughts, Bella Thorne was making millions.
The 'Shake It Up' actress made $2 millions in a week after joining OnlyFans. Well, we are pretty sure what OnlyFans is, but for people who are slow on catching up, it's a social media platform.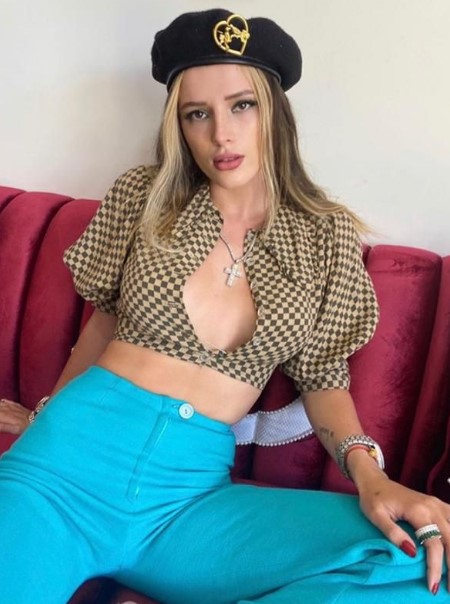 This is the only "explicit" photo of Bella we can give you.
Photo Source: Bella's Instagram
Celebrities, influencers, and adult entertainers share exclusive content on the platform, "only" for "fans" who are paying to watch those contents.
Also Read: Travis Scott Shares His Opinion Towards the World's Biggest Virtual Stage
It's a paid subscription service, and celebrities or the people on the platform charge their subscribers on the basis of their popularity.
So, you got the idea, right? Yes, they can share NSFW contents, which otherwise banned the creator on other platforms, and OnlyFans made that idea a reality. Moreover, the creators are making money directly from their audience, no hassle!
Bella spoke to PAPER Magazine after making $1 million in one day! NO JOKE!! On her Interview, Thorne said,
"OnlyFans is the first platform where I can fully control my image; without censorship, without judgement, and without being bullied online for being me."
According to the reports, Bella's subscribers pay $20 a month for the "exclusive" contents of the actress where which include suggestive pictures of her in "her bikini."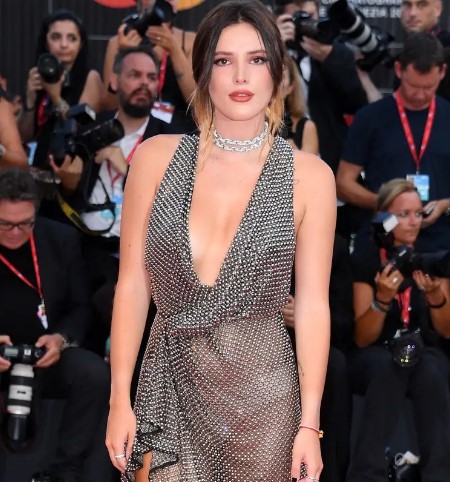 And also this!
Photo Source: Agency/GF
The report further suggests Bella Thorne is planning to put "more explicit" content for her subscribers! And for obvious reasons, we can't give you the link for her profile! You can just go to the site and search it, she is trending anyway!
You May Also Like: Katy Perry is Finally a Mother of Beautiful Baby Girl Daisy Dove Bloom
For more information on your favorite celebrities' lifestyle, stay tuned to Glamour Fame, and don't forget to sign up for the newsletter.
-->