Ben Affleck and Jennifer Lopez Finally Became A Married Couple In 2022! Read About Bennifer History!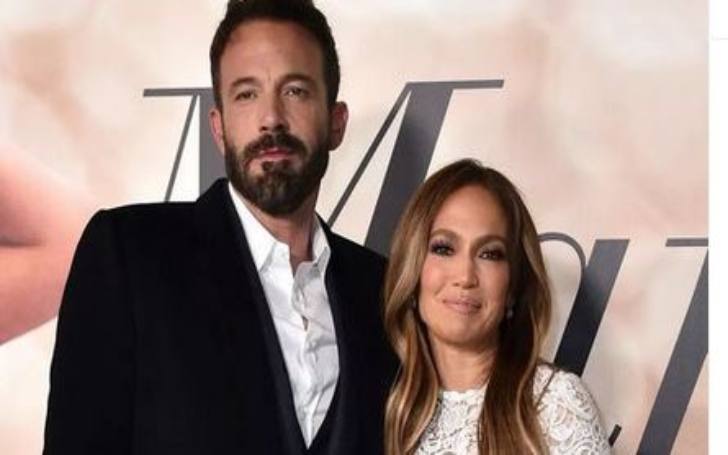 Jennifer Lopez and Ben Affleck are huge names in the world of entertainment. With their marriage, now, they have become a popular couple in the industry. On the one hand, Ben is an American actor with three Golden Globe Awards and Two Academy Awards. From his mesmerizing appearance in Armageddon, Pearl Harbor, and Gone Baby Gone, he has amassed a huge name and fame.
J.Lo has been one of the most successful American singers and dancers in the entertainment business for the past three decades. Also, from her acting skills, she has doubled her fame. Now, let's dig into the loving duo's life and learn more about them.
How Did Jennifer Lopez and Ben Affleck Meet?
JLo and Ben Affleck were acquainted with one another for the first time in 2001. They were cast in the American romantic comedy series where they played the main characters. With great chemistry, onscreen people started admiring them as a beautiful couple.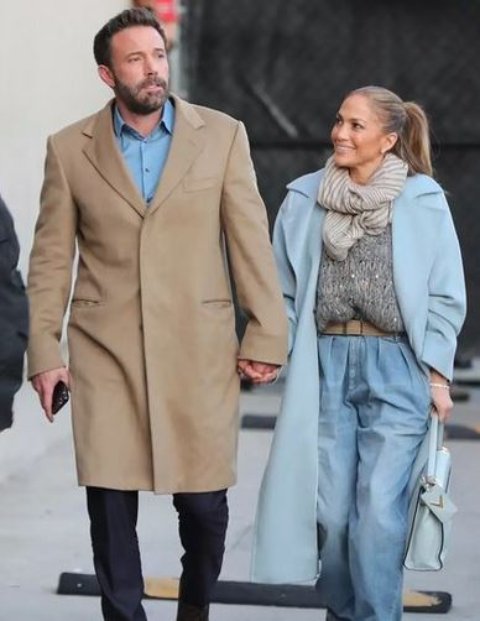 Soon they started a sweet romance and appeared in several public places as a pair. They even worked together in Jenn From the Block together. Within a year of courtship, they announced the engagement news in November 2002 and surprised their fans.
Their wedding was planned on September 2003 but later got postponed due to excessive media attention. However, after dating for almost two years, the duo called off their engagement and walked separate paths. Despite the split, they remained good friends and spoke positively about one another.
Rekindled Their Romance in 2021
In April 2021, after almost a two-decade-long gap, Bennifer was spotted together at Lopez's home in LA. Soon their news of rekindled began after they spent quality time together in Montana and enjoyed several dinner dates.
Their romance got confirmed after Jennifer and Ben were photographed kissing at Nobu in Malibu. After that, there was no turning back for the acting duo, and they continued appearing in several public places together. During JLo's 52nd birthday, she officially announced the reunion with Affleck through her Instagram post.
People from all around the world rushed into the comment section to congratulate the pair. In September 2021, they made their first red carpet-appearance since getting back together and attracting large media attention.
Ben even appeared in several tours and concerts of the Jennifer to praise her talents. The actor cheered the singer alongside the crowd when accepting the Icon Award at the iHeartRatio Music Awards. After one year-long reunited romance, they announce their engagement to the world.
Ben Affleck and Jennifer Lopez Finally Became A Married Couple In 2022
After several months of romantic affairs, the duo finally decided to continue their relationship. On 16th June 2022, Ben Affleck and Jennifer Lopez accepted one another as lifelong partners in Las Vegas and made headlines.
However, they kept it sweet and simple to obtain a marriage license. Just one month after their wedding, they throw three days of lavish ceremony in Savannah, Georgia.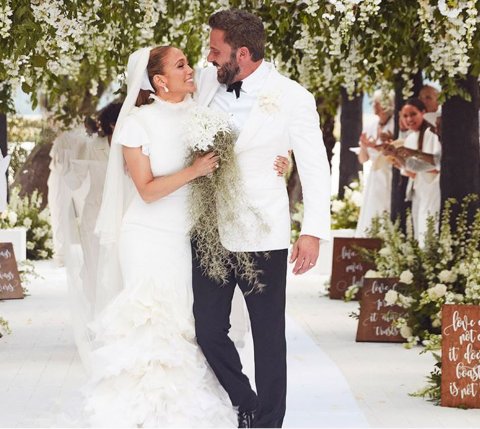 The 83-acre venue was filled with 135 guests, including their close friends and family. The groom wore a cream dinner jacket paired with black trousers and a bib shirt during the occasion. The actor completed his look by wearing black shoes and a bow tie.
The bride, JLo, wore three wedding dresses from Ralph Lauren. For the main ceremony, she walked down the aisle with a custom-made gown with over 1,000 handkerchiefs attached to the dress.
The Singer added a long veil alongside a turtleneck column dress. Later she turned to the pearl gown featuring Swarovski crystal detailing and pearl embellishments. Mr. and Mrs. Affleck enjoyed the day to the fullest and had time for their life. The ceremony even became the wedding of the year with their popularity.
Singer Jennifer Lopez Divorced Three Times
Before having a wonderful reunion love life with her fourth husband, JLo divorced thrice. The singer, Jennifer Lopez, married her first husband, Ojani Noa, in February 1997, which lasted almost a year. They finally divorced on January 1998 due to irreconcilable differences.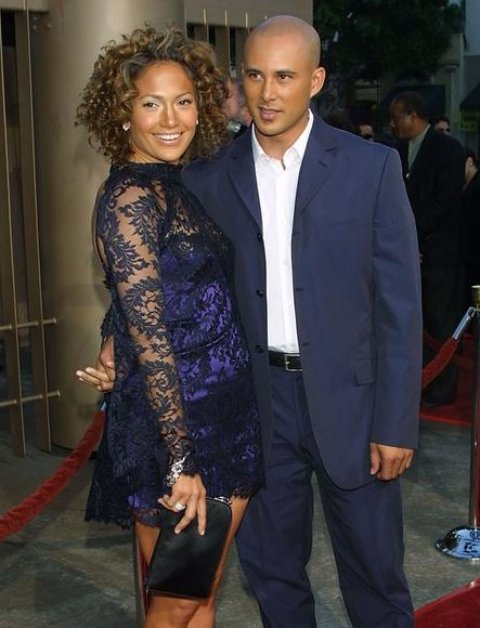 The court banned Noa from publishing books about their marriage and using private footage from their honeymoon in a documentary. In 2001, JLo found her new flame, Cris Judd, an actor, and dancer. They developed a sweet romance during various dance shows and ceremonies.
In 2001 they accepted one another as husband and wife, lasting only two years. After a hurtful breakup with Ben in 2004, she met her third husband, Marc Anthony, an American salsa singer.
Shares Twins With Salsa Singer, Marc Anthony
They have previously known and dated each other back in the early 1990s. In 2004, they walked down the aisle together and made headline after headline. Having the same working environment, they soon started making music together and co-starred in the film El Cantante.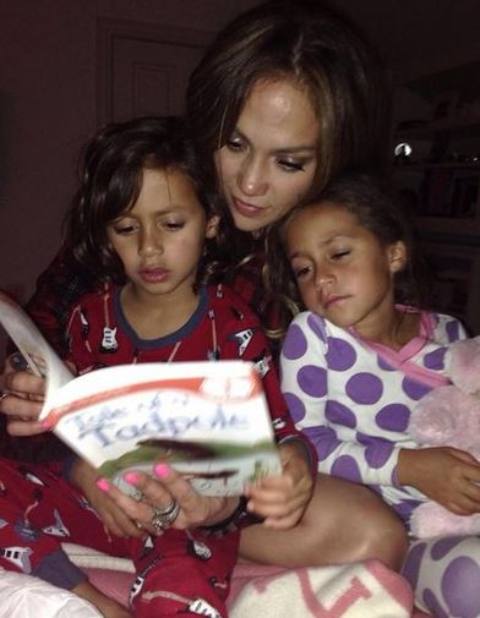 Their relationship leads to the pair having twins Emme and Maximilian Muniz. Jennifer occasionally performs with her daughter during concerts. Everything went from up to down after; Salsa singer filed for divorce from the dancer.
Their divorce was finalized in June 2004, and Lopez took physical custody of their two kids. As of now, Marc is happily married to his third wife, Nadia Ferreira. Jen is also happy with his fourth husband after ending their relationship with NBA player Alex Rodrguez.
Ben Affleck Divorced With Actress, Jennifer Garner
Like the singer, Ben Affleck also faced several ups and downs in the relationship. In August 2004, he started dating the beautiful actress Jennifer Garner. They developed deep feelings of romance while filming Daredevil and Pearl Harbor.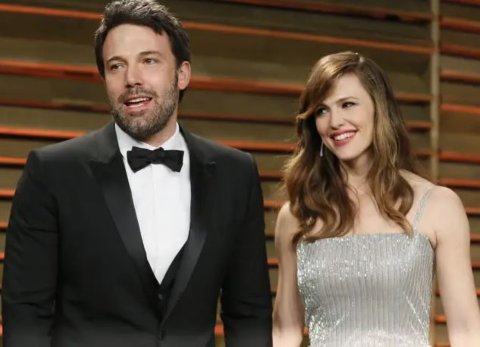 On June 29, 2005, after a year-long love life, they exchanged wedding vows in a private ceremony at Turks and Caicos. The wedding was officiated by actor, Victor Garber with his partner, Rainer Andreesen as the only guest.
Their wonderful marriage led them to share three kids, including Samuel, Seraphina Rose, and Violet Anne Garner. In June 2015, they announced that they were finally separating. They jointly filed for divorce in April 2017, which Affleck recalls as the biggest regret of his life.
For More Interesting Content, Visit Glamour Fame
-->