Ben Platt Sets the Record Straight for a Possible 'Dear Evan Hansen' Movie
Published Thu Jun 25 2020 By Sea
Ben Platt says there is already a decision to kind of start a movie for 'Dear Evan Hansen', but it's in limbo.
It's been quite a lockdown for singer/theater artist Ben Platt. After revealing his relationship with his 'Dear Evan Hansen' successor Noah Galvin in a virtual interview and releasing 'Sing to Me Instead' Deluxe Edition, he now has an answer to the question in everyone's mind — Will there be a 'Dear Evan Hansen' movie?
While the answer may not be what one would expect, he might be able to undertake the starring role, the one that really skyrocketed her career. Although, there might be a competition for it with his boyfriend, if Galvin decides to audition for it (and if there ever will be one).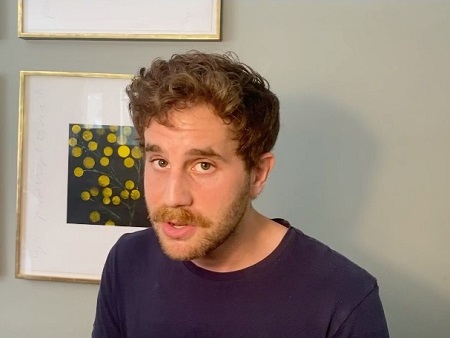 It is coming. Maybe.
Photo Source: Ben Platt, Instagram
"Well, we're kind of in this weird, like, COVID limbo where anything can happen," Hansen told Jimmy Fallon during his appearance on 'The Tonight Show' on Wednesday night (June 24). "It's something we've definitely been trying to get together and make happen. I know Universal really wants to make the film. It's kind of a toss-up at this point just based on can we do it safely? Can we get it together in time?"
Recent: Danielle Bergman and Bobby Dodd Are Expecting Their Second Baby
Platt admits that a lot of the OG cast of the theater productions are getting a little over the age for their roles and thus suggests it should happen as soon as possible if it happens at all.
"But I'm hopeful that it can come together and we can find a safe way to do it," he continues. "You'll be the first to know, but as of now it could go either way. But I think it could be a beautiful thing still, so we'll see."
Watch: Ben Platt Discusses a Possible 'Dear Evan Hansen' Movie
You may have noticed a mustache on Platt's face too, which he calls his "corona mustache". He also discusses the lessons he's learned about being a supportive white ally, plus the second season of his series 'The Politician'.
Stay tuned and connected to GlamourFame for more celebrity news and updates.
-->