Ben Wheatley Directing Alicia Vikander Starring In 'Tomb Raider' Sequel; Set for March 19, 2021 Release
Published Wed Sep 04 2019 By Travis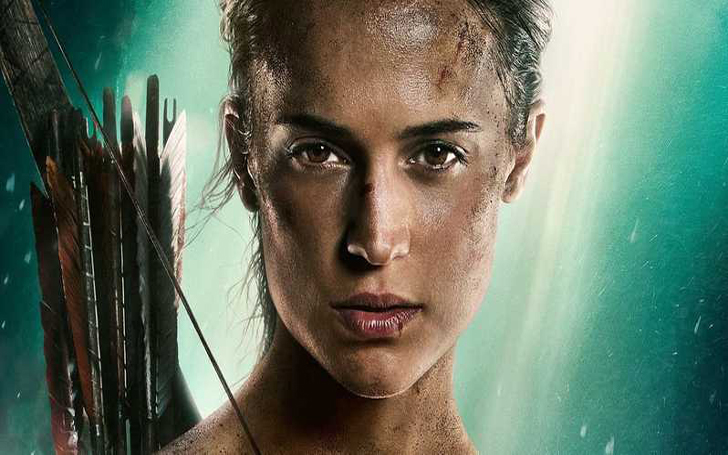 Tomb Raider was a relative success, so MGM is going to run it back but with a new creative team supporting Alicia Vikander.
Alicia Vikander is coming back to play the role of 'Lara Croft' in the sequel to her moderate hit 'Tomb Raider' released back in 2018. The movie directed by Roar Uthaug was not exactly a success at the box office or with the critics and continued the bad run of reception for video game adaptations.
It seems MGM is not running back with the same team, the studio decided to give the reigns of the new movie to Ben Wheatley, but the rebooted Tomb Raider was enough of a success for the studio to bring Alicia Vikander back.
Source: Evening Standard
Ben Wheatley is getting behind the camera for the movie and bring his own thriller, horror flair to the film. Ben is bringing his writing partner Amy Jump along for the sequel of Tomb Raider, and she is writing the script for the movie along with with Oscar winning producer, Graham King.
The first Tomb Raider movie made $275 million at the box office with review aggregate site Rotten Tomatoes giving the film a Rotten score of 52%. It wasn't exactly a fan-favorite movie with 6.3/10 rating on IMDb, but Vikander's performance was given a good critical reception.
Source: Little White Lies
Tomb Raider is the adaptation of the action-adventure video game series from Square Enix. With over 70 million copies of the game sold worldwide, it is one of the most successful game franchises.
The game was first adapted into a feature film in 2001 with Angelina Jolie starring as Lara Croft. The movie was a moderate success with almost identical numbers to the reboot, the first adaptation of the movie also spawned a sequel, Alicia and Ben will be hoping for a better performance than 'Cradle of Life'.
Also Read: Adam Sandler's 'Uncut Gems' - How Does This Movie Impact His Legacy?
The sequel for rebooted Tomb Raider starring Alicia Vikander is set for release on 19 March 2021. Deadline reported the news first.
-->