Best Plastic Surgery Clinic In the United States
Published Tue Nov 19 2019 By Alice
Plastic surgery is one of the most popular trends in this modern era. It is a surgical specialty involving the restoration, reconstruction, or alteration of the human body.
Plastic surgery includes reconstructive surgery like reconstructing the burnt, cut or damaged part of the body as well as cosmetic surgery (enhancing your physical beauty).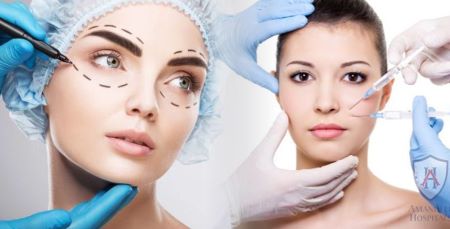 Plastic surgery has both pros as well as cons.
Source: Amandeephospital
The word plastic comes from the Greek πλαστική (τέχνη), plastikē (tekhnē) which means "the art of modeling" of malleable flesh. Moreover, plastic surgery has been around for many years however, modern technology was developed during the First World War.
Plastic surgery helps you to mold your physical beauty but it does have many defects. Well, it causes anesthesia, including pneumonia, blood clots and, even death sometimes.
While finding physical beauty, we cannot neglect your health right. So here we present you the top 5 plastic surgery clinics in the United States.
5. Long Island Plastic Surgical Group, New York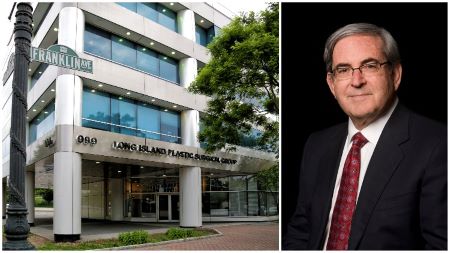 Long Island Plastic Surgical Group is the oldest plastic surgery hospital of the United States.
Source: Longislandpress
Being the oldest and largest private academic plastic surgery practice in the US, Long Island Plastic Surgical Group is known for its excellence, and as pioneers in technological advancements in plastic surgery techniques.
Also Read: The Golden Ratio of Beauty Phi - How Does it Work?
LIPSG received numerous honors and awards in both local as well as a national level like #1 Best Plastic Surgery Group (for eleven years), best BOTOX practice and best laser treatment center. No doubt it is considered best in the nation with a wide range of advanced cosmetic and reconstructive procedures.
If you are looking for high-quality surgical work, consistent results and a safe, patient-centered practice then, trust us it will be the best choice. LIPSG is recognized for delivering the highest level of satisfaction, not only to patients but to employees as well.
4. New York Center for Facial Plastic and Laser Surgery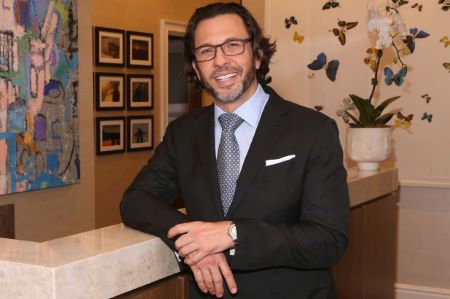 Dr. Andrew Jacono, who is the best eye and face surgeon, works in New York Center for Facial Plastic and Laser Surgery.
Source: Pagesix
New York Center for Facial Plastic and Laser Surgery is one of the best clinics in the United States for ear, nose, and throat and cosmetic, plastic & reconstructive surgery.
One of the best face lift and eye surgeon, Dr. Andrew Jacono is the founder of this clinic. Besides, he is also the co-founder of Through Healing All Indigent (T.H.A.I) Children, a non-profit organization committed to helping impoverished children in third world countries receive free plastic surgery for their facial deformities.
Moreover, Dr. Jacona was voted the Best Facial Plastic Surgeons by New York Magazine Best Plastic Surgeon. His reputation extends across the globe including Paris, Rome, Japan, Spain, Brazil, Colombia, Portugal, and Russia.
3. Piedmont Plastic Surgery and Dermatology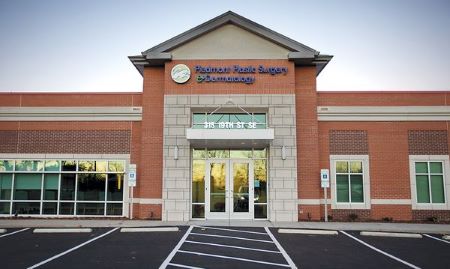 Piedmont Plastic Surgery & Dermatology provides services like rejuvenation, skin tightening, resurfacing and anti-aging.
Source: MapQuest
Piedmont Plastic Surgery & Dermatology is one of well known clinic which provides both plastic surgery and dermatology treatment. It is recognized for achieving truly remarkable, natural-looking results and for providing warm, personal patient care.
Recommended: How to Get Skin Like Koreans Naturally
It provides rejuvenation, skin tightening, resurfacing and anti-aging, along with treatments for skin conditions and diseases. It comprises of the most talented plastic surgeons and dermatologists like Dr. Daniel T. Ness, Dr. Gregory A. Mantooth, Dr. Eric T. Emerson and so on.
PPSD is located in different places like Charlotte/Blakeney, Charlotte/Cotswold, Cornelius, Gastonia, Hickory, Shelby, and Denver.
2. Nazarian Plastic Surgery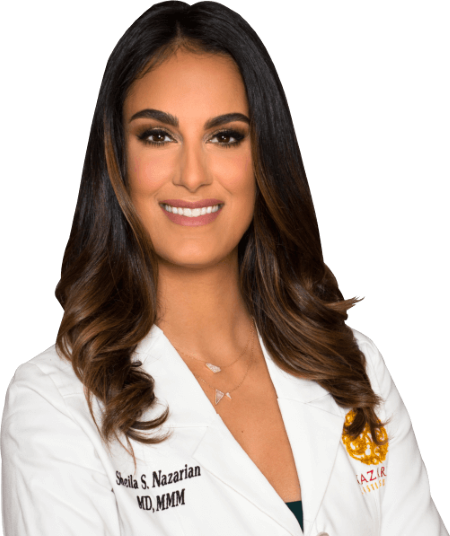 Sheila Nazarian works for the Nazarian Plastic Surgery.
Source: Nazarianplasticsurgery
Located in Beverly Hills, California, Nazarian Plastic Surgery is the best clinic for laser vaginal therapy, fat freezing, tummy tuck, liposuction, breast implants, kybella, and many more.
This clinic is focused on providing you with the highest quality of plastic surgery treatments and care to achieve the best possible outcomes.
Even award-winning Beverly Hills Plastic Surgeon, Sheila Nazarian who is specialized in Mommy Makeovers is one of the surgeon of NPS.
1. Marshall Plastic & Reconstructive Surgery
Marshall Plastic & Reconstructive Surgery is located in West Virginia.
Source: Marshall Health
Whether you want facial rejuvenation, scar revision, breast augmentation or liposuction, the Marshall Plastic & Reconstructive Surgery is the one for you.
Situated in West Virginia, this clinic has the board-certified plastic and reconstructive surgeons Adel A. Faltaous, M.D., Farid B. Mozaffari, M.D., and Peter D. Ray.
Don't forget to head to our Entertainment section for more exciting news and gossips. And stay updated with GlamourFame to keep track of the entertainment world.
-->