Black Adam Could be Delayed Due to Coronavirus Claims Dwayne Johnson
Published Tue Mar 31 2020 By Eden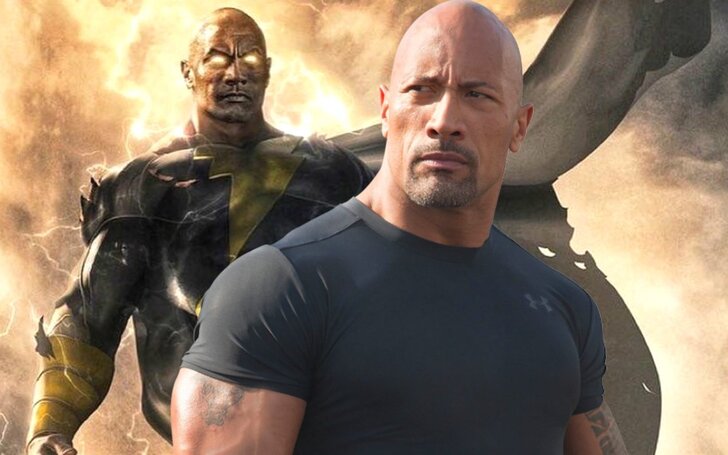 Will Black Adam be delayed due to the COVID-19 pandemic?
Hollywood couldn't be in a more uncertain territory right now, with many new releases pushed back to later in the year while some are even postponed to next year. Unfortunately, the movies scheduled to begin filming in a few months aren't spared either.
The upcoming DC film 'Black Adam' starring Dwayne Johnson as the titular character is scheduled to start production this July, but uncertainty now looms over whether it'll still receive the green light in the expected date.
Watch: Shazam Black Adam Teaser - Black Adam Scene and Justice League News Breakdown
As it turns out, not even the lead star has got much clue either. The former WWE champion recently took to Instagram for a live video where he provided updates on his upcoming film. The 47-year-old expressed his excitement at getting started. However, he was unsure if they'll be allowed to begin production as originally planned.
I'm very excited about Black Adam by the way; I've been training very, very hard for that role. We were supposed to start shooting it in the summer, in July, and we'll see. I'm not quite too sure if it's still gonna happen – or, at least, if we'll still start shooting in July, but it will all work out the way it's meant to work out.
Meanwhile, the 'Hobbs & Shaw' star, who is quite passionate about his live-action debut, reckons Black Adam - the arch-enemy of superhero Shazam - could defeat the Justice League. The former wrestler is convinced the DC superhero team is no match for the magical supervillain. In the recent live video on Instagram, Johnson stated:
What chance does the Justice League have against an angry Black Adam? What's that term, no chance in hell. [Laughs]
This statement is undoubtedly controversial amongst DC fans since Justice League consists of some of the most powerful superheroes in comic book history. On second thoughts, however, Johnson could easily be bantering the fans. We certainly cannot wait to watch Black Adam in the theatres.
Check Out: Justice League Black Adam Movie Announcement Breakdown and Easter Eggs
In the meantime, we gotta await future updates on whether the filming for this much-anticipated potential DC blockbuster begins as planned. Fingers crossed the COVID-19 pandemic does not end up delaying it much further than the scheduled release date of December 2021.
Visit Glamour Fame for more interesting news of your favorite movies.
-->