Bradley Cooper and Huma Abedin Spark Dating Rumors: Inside the Actor's Dating History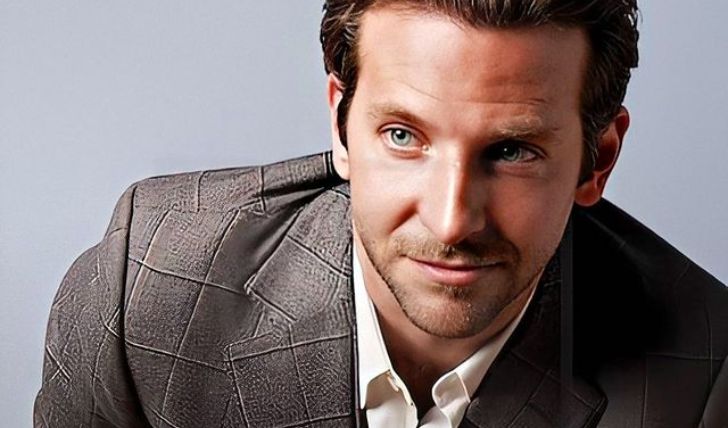 Bradley Cooper and Huma Abedin spotted on a date in The Hamptons: Complete story here!
Oscar winner Bradley Cooper may have a new flame in his life. The Silver Linings Playbook actor was recently spotted on what onlookers claimed was a PDA-filled date in The Hamptons with Huma Abedin, a political staffer who has served as vice chair of Hilary Clinton's 2016 campaign. While some sources have cited the duo as the latest power couple, a few asserted the pair's relationship to be completely platonic.
Bradley Charles Cooper, 47, is hands down the most recognizable actor in Hollywood, not to mention a certified sexiest man alive. Cooper draws his exclusive statuesque from the legion of blockbusters he has been a part of over the years, including The Hangover, American Hustle, A Star Is Born, and Silver Linings Playbook. The People's former sexiest man alive has been equally occupied in his love life.
Is Bradley Cooper dating Huma Abedin?
Cooper and Abedin were spotted on an early morning date at Goldberg's Famous Bagels in Amagansett, N.Y. Onlooker claims the power pair looked cuddly and happy. "She was kind of nuzzling him; they kissed a couple of times. She was very loving," said the source. While the witness's statement does hint at a steaming relationship, an insider tells the duo is still getting to know each other.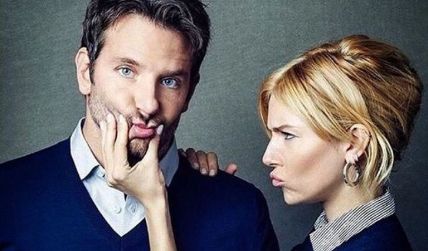 Anna Wintour reportedly set the duo up months ago.
Photo Source: Instagram
"They are dating, but it's not a full-speed-ahead type thing yet. It's still in the earlier stages," a source close to Cooper says while confirming the high-profile pair's relationship. The unlikely couple's public appearance comes almost two weeks after the reports of the twosome being set first appeared. A source claimed journalist Anna Wintour set them up months ago. "Anna definitely played matchmaker," the source said.
Cooper and Huma are reportedly in the early stage of romance.
Source: ET
While Cooper is a world-renowned star, Huma's star power is also to be reckoned with. A graduate of George Washington University, Abedin came into the limelight in 2009 after she was appointed the deputy chief of staff to Clinton. In 2015, she resurfaced as the top aide to Hilary Clinton in her presidential campaign. Huma was married to former politician Anthony Weiner for over six years. She shares a 10-year-old boy with her ex-husband.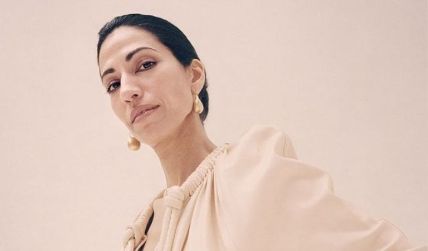 Huma shares a 10-year-old son with her ex-husband Anthony Weiner. Photo Source: Instagram
"Bradley is fascinated by her. Huma is very international and has seen and done so much," a source says of Abedin. "They are both serious-minded people dedicated to their work and doing the right thing. They make an interesting pair," the source further adds. Cooper shares a 5-year-old daughter with his ex-girlfriend Irina Shayk.
Bradley Cooper's dating history!
The two Oscar-winning actor has dated a fair share of women in the past, but only one of them has walked down the aisle with the blue-eyed heartthrob. Cooper had just started attracting fans playing Will Tippin in Alias when he met and fell in love with actress Jennifer Esposito. The pair tied the knots within two months of getting engaged in December 2006. But the marriage was short-lived.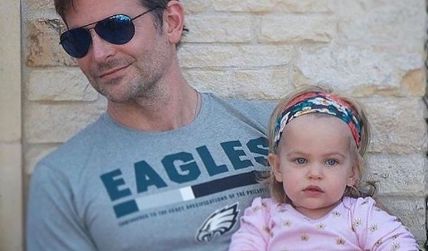 Cooper shares his daughter Lea with his ex-girlfriend Irina Shayk. Photo Source: Instagram
"It was just something that happened. The good thing is, we both realized it," Cooper said while talking about his five months short marriage. "Sometimes you just realize it; it just wasn't right," he adds. The Hangover actor dated his Case 39 co-star Renée Zellweger for almost two years and had a brief rapport going on with Cameron Diaz and Olivia Wilde subsequently.
Don't Miss: Anya Taylor-Joy, Secretly Married: Inside Her Relationship History.
Cooper was in a high-profile relationship with the Guardians of the Galaxy actress Zoe Saldana, who he dated on and off from 2011 to 2013. "Bradley is a very dedicated and open professional," Saldana said about her then-boyfriend ahead of their 2012 film The Words. After his final breakup with Saldana in January 2013, the American Hustle actor was quick to move on with model Suki Waterhouse, who he dated from 2013 to 2015.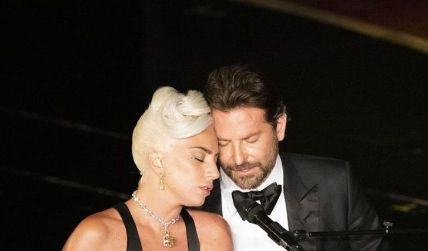 Cooper was rumored to be dating his co-star Lady Gaga in 2019.
Photo Source: Instagram
Bradley's most prolific relationship emerged after he ended things with Suki and started dating Russian model Irina Shayk almost immediately. Before Cooper, Irina famously dated Cristiano Ronaldo. During their almost four-year-long romance, Cooper and Shayk welcomed a daughter, Lea, in May 2017. "Having a child and having a family of my own — which is a miracle and something I've always dreamt of has opened me up even more," Bradley said.
Recommended: Is Demi Moore Married? A Timeline of Her Relationships.
Cooper and Shayk called it quits amid the rumors that linked him with his A Star is Born co-star Lady Gaga. A source later revealed that the buzz ended Cooper and Shayk's already bumpy relationship. "The movie had a major impact on Bradley and Irina's relationship," an insider said, adding, "even though there was nothing romantic between Bradley and Gaga, the noise was difficult for Irina to deal with."
Stay connected to glamour fame for more.
-->