Brendan Morais Posts an Apology Video!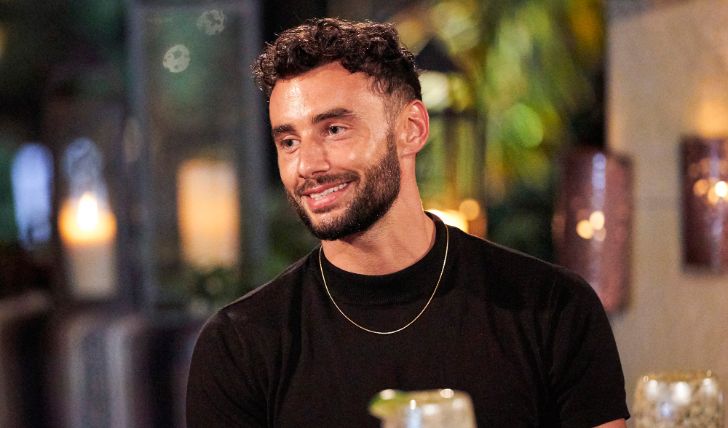 After Facing Backlash, Brendan Morais Posts an Apology Video: Complete Story Here!
Season 7 Bachelor in Paradise contestant Brendan Morais recently posted a seven-minute-long apology video on Instagram. The apology had come after the allegations started that he and his 'not official' girlfriend and contestant Pieper James had connections before they came to the island. Morais and Pieper left the show on their own in the latest episode.
The duo has since been facing backlash and has also lost thousands of followers. "I just wanted to take a quick second and speak on what transpired in Paradise, hopefully give a little bit of context and clarity to the situation," said The Bachelorette alum.
The drama also involves Morais's tumultuous relationship with Natasha Parker, with whom he began a relationship early on the beach. But when Pieper arrived in the season, Morais didn't flinch going on a date with her.
Morais also issues an apology to Natasha.
Photo Source: Screen Rant
"But most importantly, I wanted to apologize to you, Natasha. I never meant to hurt you, I never meant to lead you on. I truthfully and honestly enjoyed spending time with you," said the 31 years old in the video. He then denies having any exclusive relationship with Pieper and says they didn't have any deliberate plans.
Don't Miss: 'You' Season 3 Trailer Is Out Now.
The star denies other islanders' accusation that he'd come in the show for fame and to increase his Instagram followers, as he and Pieper were caught discussing their followers one time."If I wanted the max amount of followers, I would not have pursued Pieper or Natasha; I would have gone after a girl with a million followers," Morais tries to reason.
Brendan denies having an exclusive relationship with Pieper. Photo source: Just Jared
Brendan believes his communication skills had caused him many problems in the show. "I just want everyone to know that I acknowledge where I went wrong and I need to continue to work on myself as a man and learn and try to be a better person," he concludes.
For more information and news on your favorite stars, stay connected to Glamour Fame.
-->