Brianna Clark - Take a Closer Look at the Theater Artist and the New 'See' Actress!
Published Sat Sep 28 2019 By Sea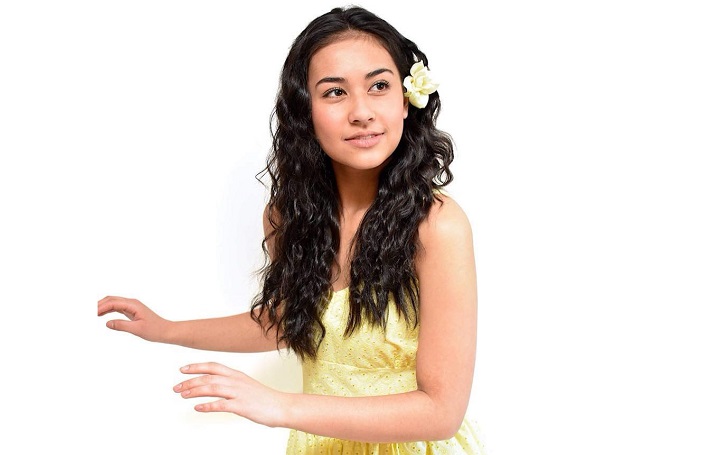 After a decade long career in theaters, Tsawwassen actress, Brianna Suratos Clark is finally ready to make the transition from the live performance stint to act in front of a camera.
Clark made her breakthrough with a role on Fabulist Theatre's 'Once on This Island' and has been an influential theater artist in Vancouver for the last 10 years ever since she started young at her hometown.
Set for Two Episodes on Apple TV Plus' Original 'SEE', Alongside Jason Momoa
Apple TV + is releasing its brand new original, 'SEE', on November 1 on its service. Jason Momoa takes the lead alongside Alfre Woodard. It is set some centuries ahead in the future when no one in the human race has the power of sight, until twins are born who actually can see.
Watch: Apple TV + is Releasing the Much-Anticipated Sci-fi drama 'SEE' on November 1
The young up-and-coming actress is set to appear as 'Sinjay' on the sci-fi drama. She will return for one more episode (third) as she takes her first leap towards the TV & Movie industry.
Brianna Grew Up Watching Shows with Her Uncle and Is a Part of the Vancouver Showstoppers
During an interview for her major role on Mary Littlejohn's 'Better Than This: The Evolution of Women in Musicals', the Tsawwassen native revealed that her childhood was filled with trips to various shows with her uncle. He and his wife were involved in theaters near the border of Canada & the United States, and thus got her the chance to learn the trade.
I grew up doing some pantos in Delta, and also my aunt and uncle were in theatre, so I grew up going to shows and watching them.
She also got to work in some musical acts as a child cast.
Brianna Clark(second girl from top right) at the 2016 Ovation Awards with the Vancouver Showstoppers.
Source: Vancouver Showstoppers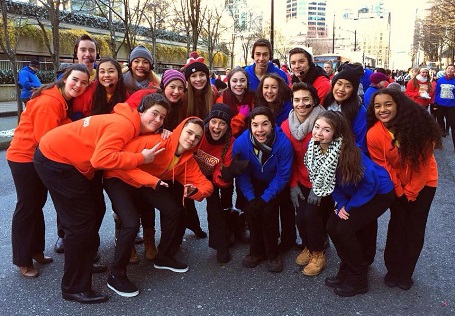 Brianna Clark (second girl from top left) with her Vancouver Showstoppers group in 2014.
Source: Brianna Suratos Clark, Facebook
In 2014, Clark joined Perry Ehrlich's Vancouver Showstoppers, a group active in theaters around the city for years. She travels with the group in various parts of Vancouver, giving shows to the spectators. She is a Provincials Winner in Musical Theatre Voice. Moreover, she is an ARCT level pianist, the highest level that the Royal Conservatory of Toronto gives out.
Received 2018 BWW Vancouver Awards Nomination for Her Role of 'Ti Moune' on 'Once on This Island'
After years of acting as a child singer, her breakthrough came in 2017 while working with the Fabulist Theatre. She was announced (in Feb. 2018) as the lead cast of 'Once on This Island', a one-act musical based on Rosa Guy's 1985 novel 'My Love, My Love; or, The Peasant Girl'. Its West End production won the Oliver Award in 1995 for Best New Musical, but it didn't return anywhere until late 2017.

"The undeniable star of the mounting."
Source: Brianna Clark, Facebook
'Once on This Island' premiered from April 6 to 14, 2018 at the Fabulist Theatre in Vancouver, Canada. Clark played the lead character, 'Ti Moune' opposite to Michael Gnansounou's 'Daniel', as they breached the barriers of forbidden love, "to bring together the different social classes living on her island."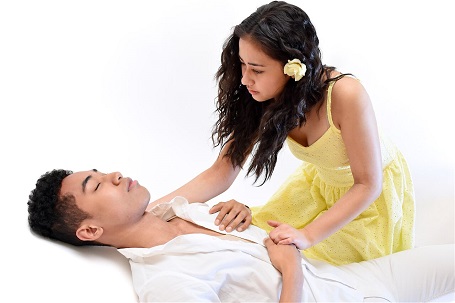 'Once on This Island' featured Clark alongside Michael Gnansounou.
Source: Tina Clelland
It may have been connections that landed her the role, but there was no particular scene that she disappointed the creators. She knew the director, Damon Bradley Jang, and the creator team of Lynn Ahrens, that were connected with the theater company. When she heard about the production, she got really excited and wanted to work on it. When she approached them, they readily let her in.
For the fabulous performance she gave on the act, she was nominated for 'Best Actress in a Musical' at the 2018 BroadwayWorld Vancouver Awards. The nominations are only announced for those productions which opened between October 1, 2017, and September 30, 2018. Paige Fraser ultimately won the title for her role on '42nd Street'.
Furthermore, she was also nominated for the OVATION! Awards for Outstanding Lead Female and Outstanding Newcomer, as well as the JOEY for Outstanding Lead for the same role.
Some More Theaters and Completing Secondary School
Fabulist Theatre started featuring her more often on its shows. She was a part of a World Premiere Stage Reading of Mary Littlejohn's 'Hearts and Stones', a retelling of fairytales. She played the character of 'Red Riding Hood' out of numerous folk story characters on the stage readings that premiered on June 6 and 13, 2018.
She completed her secondary education from the all-girls Catholic school, Little Flower Academy (LFA), in the Shaughnessy neighborhood of Vancouver, in the summer of 2018.
Brianna is a Little Flower Academy graduate.
Source: Brianna Clark, Facebook
After completing her higher secondary education, she was called out by Fabulist Theatre again for appearing on 'Our Time: An Empowerment Carabet', a show about the stories of empowerment at the Kitsilano Neighborhood House Hall in Vancouver from August 17 to 19.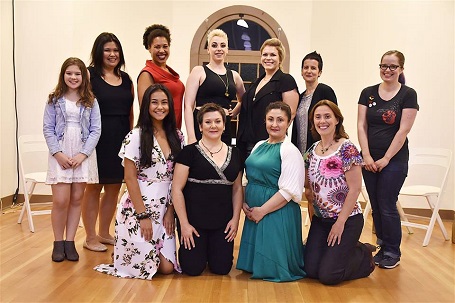 Brianna Clark (bottom left) joined the group of women with strong voices for 'Our Time: An Empowerment Carabet'.
Source: Fabulist Theatre, Facebook
With an enthralling performance, the musical was well received in the reviews as the songs from powerful female icons like Alicia Keys, Carol King and Whitney Houston were sung at the premiere.
2019 and the 'Better Than This' Success
Clark started studying Biological Science with a full scholarship at the Simon Fraser University (SFU), Vancouver division.
Fabulist Theatre announced the arrival of 'Better Than This: The Evolution of Women in Musicals' to Havana Theatre, Vancouver, in mid-January of 2019 that included Clark as the cast member. It is written by Littlejohn herself and her idea along Karen Li, Mandana Namazi & Natalie Schreiber. It premiered from February 28 to March 9, 2019.
Clark was the youngest member of the four women main cast, alongside Kyrst Hogan, Dionne Phillips, and Cathy Wilmot. They saluted "the pioneering women in the arts that strive to make our industry a place of equality, love and showcase opportunities."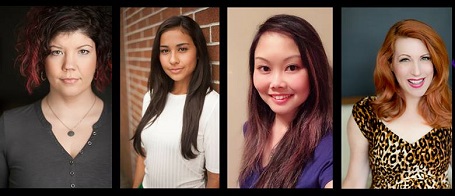 From left, Cathy Wilmot, Brianna Clark, Dionne Phillips and Kyrst Hogan star in Better Than This, a musical revue from Fabulist Theatre.
Source: Fabulist Theatre, Facebook
For her multiple roles on the musical, she is nominated for the 'Outstanding Female Performance in a Musical 12 Years+' title at the Joey Awards 2019. The Gala will be held on November 16, 2019, in the Vancouver Playhouse.
Other Notable Theater Performances
○ Romeo and Juliet (Juliet, LFA)
○ Cinderella (Cinderella, Metro Theatre)
○ Hairspray, Music Man (Theatre Under The Stars, TUTS)
○ Crazy for You (Irene, LFA)
○ The King and I (Gateway)
○ Titanic (Saints)
○ Ritornello benefit concert, BC Cancer Foundation and BC & Yukon
-->