Britney Spears' Boyfriend Sam Asghari Got in a Car Accident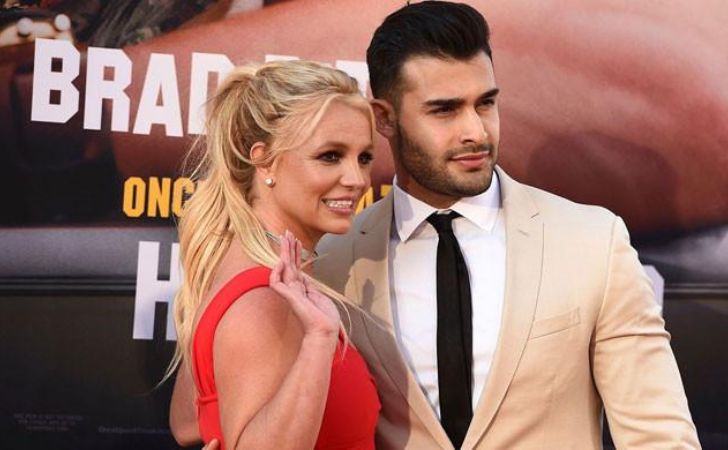 Britney Spears' Boyfriend Sam Asghari at Fault for the Accident: Full Story Here!
Britney Spears' long-time boyfriend Sam Asghari, 27, actor and fitness model, revealed he was involved in a fender-bender in Los Angeles. The Black Monday star took to his Instagram to share the incident. Asghari revealed he had bought the vehicle just two weeks ago.
The actor admitted he was the one at fault. "It literally hasn't been two weeks since I've had this baby, and I just got in a car accident.
Was it my fault? Yup. Is the other person okay, most importantly? Yes, and that's a good thing," wrote Asghari on his Instagram story.
Sam admits he was the one at fault, but the other person wasn't injured.
Photo Source: TMZ
He also said that when situations like this present themselves, staying positive is a must. Sam wrote, "When situations like this happen, guys, always think of it as if it's preventing the bigger bad thing from happening," he further added, "Always think of the positive thing and enjoy life."
Check Out: Biz Markie Passes Away at 57
"Sam tapped the bumper of the car in front of his Jeep. No one was injured, and there was minimal to no damage to either car. The police only came to fill out a report documenting the accident, but Sam is not in any trouble", an insider told Page Six on Monday. It further said, "Britney was not with him at the time."
Sam and Britney met on the sets of her 'slumber party' music video.
Photo Source: Mfitv
Spears, 39, and Asghari have been dating since 2016. The duo met on the set of her Slumber Party music video. "Sam has been an absolute dream come true for Britney. He is such a positive light in her life," an insider told US Weekly in 2019.
The pop icon is currently in a legal battle against her father, Jamie Spears. Britney has been in conservatorship since 2008. Britney revealed; the conservatorship has turned abusive on her over the years. The singer wants her father, her conservator, removed.
For more information and news on your favorite stars, stay connected to Glamour Fame.
-->