Britney Taylor Files Rape Accusation Lawsuit Against Antonio Brown - Here Are The Five Facts You Should Know!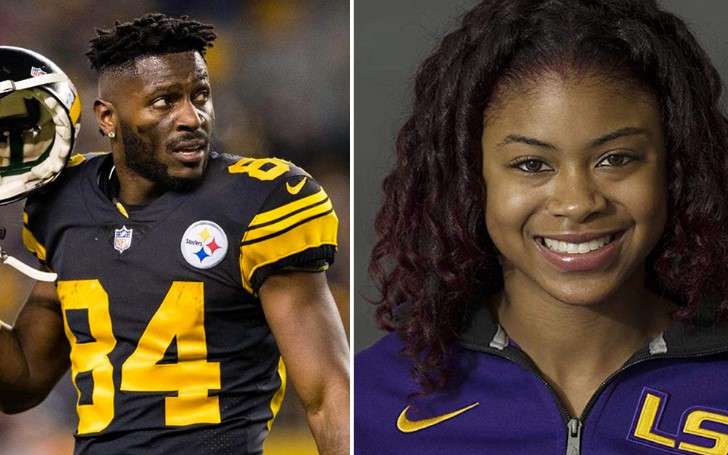 A gymnast named Britney Taylor came with serious allegations. Taylor recently filed a rape accusations lawsuit against NFL player Antonio Brown.
Patriots wide receiver Antonio was accused of rape in a lawsuit filed Tuesday.
Here's everything you should know about the case.
5. How did the two know each other?
According to the lawsuit, the woman accusing Antonio of rape is his former trainer, Britney Taylor.
Antonio and Taylor met in college through the Fellowship of Christian Athletes group while both of them at Central Michigan.
And according to Taylor's attorney, the gymnast was paired with the NFL player as her bible study partner.
4. How did Brown reconnect with the gymnast?
According to Britney's attorney, the two parted their ways after Taylor graduated from LSU, but on June 2017, the NFL contacted Britney on her social media to know how she was doing.
After which the two renewed their contact. Furthermore, Brown wanted Britney's help for improving "flexibility and strength in his ankle."
As an expert, Taylor accepted to help the NFL player.
3. So, what really happened?
Antonio Brown of the New England Patriots, the most prominent wide receiver in the NFL is accused of raping Britney Taylor.
According to the lawsuit, Mr. Brown sexually assaulted his trainer in three different incidents in June 2017 and another in May 2018 after the player hired the gymnast as a trainer.
In a statement, it is stated NFL player sexually assaulted the gymnast twice during a training session in June 2017.
The player was alleged of exposing himself and kissed Britney without permission. Later in the same month, Antonio started masturbating behind Taylor and ejaculated on her back while they were streaming religious programming.
Following the incident, the trainer ended her working relationship with the NFL player, but after several months, Brown again contacted Britney to apologize.
Hoping he will stop his sexual advances, the two started their formal meeting again. But in May 2018, the player forced her onto a bed.
The statement read, "pushed her face into the mattress and 'forcibly' raped her. She tried to resist him, screaming and repeatedly shouting 'no' and 'stop,' but Brown refused and penetrated her."
2. What did Antonio Brown say about the whole thing?
According to the statement from Brown's lawyer, there is at least one instance of two engaged in consensual sex.
The lawyer further claimed there at least three people with whom Taylor shared about the whole thing, her mother, Brown's Chef and a member of a church, who kind of motivated Britney to come forward as a rape victim.
Brown's party seems to be alleging this incident as extortion by Taylor saying she attempted to extract $1.6 million from the NFL player.
1. What's going on recently in the rape accusation lawsuit?
Britney spoke out about the incident. Taylor said, "As a rape victim of Antonio Brown, deciding to speak out has been an incredibly difficult decision. I have found strength in my faith, my family, and from the accounts of other survivors of sexual assault."
The 28-year-old said she would cooperate with the investigation by the NFL officials.
-->