Does Brooke D'Orsay Have a Husband? Details of Her Relationship Status!
Published Sun Oct 20 2019 By Travis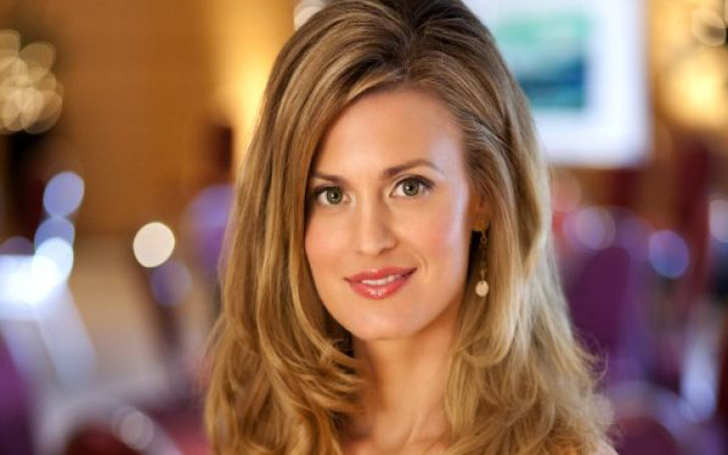 Hallmark Channel is a go-to place for cheesy movies, and this is the hill the channel decided to die on. Providing easy content, light on story, high on chemistry and love, and one of the stars of the channel is Brooke D'Orsay, who made her career in various movies and TV shows and later on became known for her appearances in multiple Hallmark Channel movies.
Brooke was born on 17 February 1982 to her father, William, who was a professor at a university and mother Jackie, who plied her trade in the chemical business as a lab assistant in the same place her father taught. She lived her early life in Ontario, Canada, and it is the place where she finished her high school education.
Source: Film Journal
The actress was from a middle-class family, where the major emphasis was put on education, but she was also involved in extracurricular activities. But the one thing which took her heart the most was her love for acting and portraying different characters in plays. From an early age, she wanted to be an actress, and by the time she was done with her education, the actress was on her way to fulfilling her life's dream.
Does Brooke D'Orsey Have a Husband?
The actress was part of multiple movies and TV shows over the years, and she was paired alongside numerous handsome men in her career. But the amazing thing is, she never went out with any of them, to the best of our knowledge. There are no relationship rumors involving the actress, which is why it is harder to ascertain her relationship status.
Brooke was married to a few people in movies and TV shows, and she also acknowledged the fact when she shared a sweet post of all the men, she married on film a day after Valentine's Day. The actress likes to keep her personal life personal, which is why, even with a decent number of following on her Instagram and other social media platform, Brooke seems too infrequent about her posts.
Watch: Brooke D'Orsey and Daniel Lissing talk on the Hallmark Channel
The Hallmark Channel actress loves her work, which is probably one of the reasons why she is still single to this day, or maybe she is just not interested in being in a relationship and walking down the aisle for real once.
Finding Fame; Career of Brooke D'Orsey
Brooke was only 19 years old when she got her first acting job in 'Why Can't I Be a Movie Star?' this was her first brush with acting in a recorded media. It was all low budget and relatively unknown TV movies at the start of her career, but then she appeared in the cult classic 'Harold & Kumar Go to White Castle,' followed by a voice roll in the series '6teen.' She voiced the character of 'Caitlin Cooke' for 99 episodes.
There were other opportunities in other shows, but her most recognizable one came in the form of 'Royal Pains,' where she played the character of 'Paige Collins' in 56 episodes and being introduced to a larger fan base. This is also the time she started appearing in Hallmark movies.
Watch: The trailer for Royal Pains on USA Network
All in all, she's appeared in four Hallmark Channel movies where she was introduced to a whole new fanbase. Brooke will soon extend her relationship with the channel when her movie Nostalgic Christmas is released this fall on the channel.
Before you leave, make sure to click on our Entertainment section for more news and gossip on your favorite celebrities. Also, do not forget to visit Glamour Fame to be in the know of all the happenings in the world of show business.
-->