Brooks Koepka Weight Loss - The Golfer Lost More Than 22 Pounds With His Intensified Training and Restricted Diet
Published Fri Mar 20 2020 By Matthew
Here's how the professional golf player Brooks Koepka lost more than 22 pounds through his intensified training and diet!
As the Coronavirus pandemic takes over the world, almost every kind of outdoor sport known to humankind is canceled. The cancellation of the golf tournaments left many well-known players with a lot of leisure time on their hands.
One pro in particular, however, is enjoying taking over the internet as he makes the most of his free time and shuts down idiots on the internet. The new hero among netizens, Brooks Koepka, is continuously making headlines, be it his hot-like-magma comebacks in Twitter or just a $100,000 donations for coronavirus response.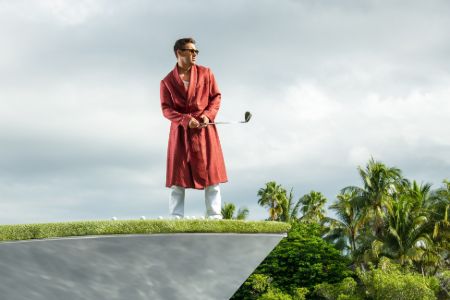 Brooks Koepka to donate $100,000 for Coronavirus response.
Photo Source: GQ
The PGA Tour Player of the Year from 2018, who not only won the championship that year but also the following year, Brooks was third in line for the $15,000,000 purse in the current PGA tour until the matches got canceled in the wake of the Covid-19 epidemic.
Watch: Brooks Koepka 2018 PGA Championship complete final round
The 29 years old American pro golfer accumulated quite some awards and accolades under his name in such a short time in his life, but nothing compares to the fact that he lost over almost 22 amazing pounds between the two consecutive championship win in 2018 and 2019.
Brooks Koepka's Incredible Weight Loss
Brooks, the alumni of Florida State University, turned pro in 2012, and the PGA records listed him as a 6ft tall and weighing at 205 pounds. But since then, he put on the additional weight and maxed out on his all-time high of 212 pounds. After Koepka became the number on in the world in 2018, he undertook a journey to shave off a few unwanted pounds from his body, and he wasn't going easy on himself.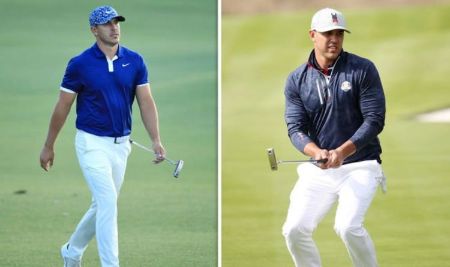 Brooks Koepka lost a whooping 22 pounds in just four months between 2018 and 2019.
Photo Source: Daily Express
When West Palm Beach, Florida resident, returned to the course the following year, he appeared noticeably thinner than he was during the 2018 majors. In an interview with the Golf Channel, the US Open winner in 2017 and 2018 revealed the details of his weight loss and said, "When you go from 212 pounds to 190, there's not as much weight going forward through the ball. I don't have as much feel. I just feel out of sorts."
You Might Also Like: Brooks Koepka Net Worth - Complete Details of His Earning and Salary
Despite feeling out of sorts and his driving statistics taking a slight hit compared that to the year before, Brooks returned with a bang and won the PGA Championship in 2019, too, making it the second time in a row after 2018.
Brooks Koepka's Diets and Exercise Routine
Undoubtedly, the actual weight loss journey wasn't an easy task for Brooks Koepka. Losing 22 pounds in only four months might've been a daunting task, but the golfer said the sacrifice was worth the result. Prior to this incredible feat, Brooks always remained vocal about his diet and exercise routine.
Watch: Brothers in arms: Hitting the gym with Dustin Johnson and Brooks Koepka
Brooks was no stranger to lifting weights and even went a few rounds on the day of a tournament. Criticized by a lot, including golf analyst Brandel Chamblee, he also spoke out about how the journey was for himself, and he didn't care what anyone else said.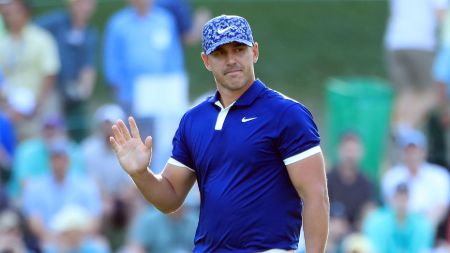 Brooks Koepka spent about four to five hours working on his body in an average day.
Photo Source: Fox Sports Asia
Back in 2018, Koepka pronounced to Men's Health about his diet and fitness regimen and uttered, "In an average day, I'm spending about four to five hours just on my body. I think any professional athlete has to (take care of their body)…Whenever someone says that increased strength makes you less flexible, I always point out gymnasts. They're all incredibly strong, and obviously extremely flexible. It's all about how you take care of your body."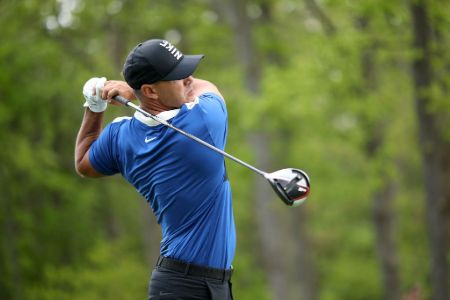 Brook Koepka traveled with a chef who limited his calorie count to 1,800 a day.
Photo Source: National Club Golfer
As for his diet plan, the pro golfer traveled with a chef who not only cooked him healthy meals but also kept his calorie count limited to 1,800 a day.
Brooks Koepka Planned on Regaining a Few Pounds
During the time of his interview, Brooks held no information back about his weight loss and also spoke out that he planned on adding on a few pounds. Doubling all the exercise routines as a part of his training session took its toll on the player, and he decided to regain a few pounds.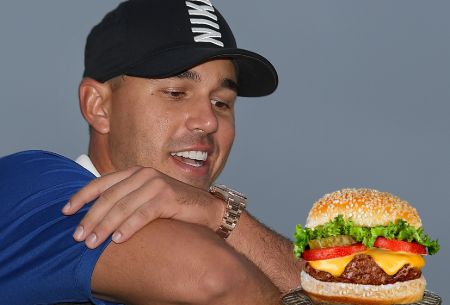 Brooks Koepka planned on regaining a few pounds post 22 pound weight loss.
Photo Source: Golf Digest
Realizing that his calorie intake became too low during the process, Brooks admitted to wanting to be able to eat again. As per USA Today, Koepka said, "I was like 1,800 calories a day. I mean, you're not going to be in the best physical shape at that point. You look at somebody like Michael Phelps or somebody like that eating 6,000 or 7,000 calories by lunchtime. But I wanted to do it and try to lose some weight, and maybe went about it a little too aggressively for just a long period of time and the intensity of what I was doing."
Brooks Koepka realized that his calorie intake became too low during the weight loss process.
Photo Source: Golf Channel
Nevertheless, got to give it to Brooks Koepka for following through with such an intimidating and challenging weight loss journey. The awe-inspiring end result proves that hard work and dedication never fails. Koepka remains an inspiration for those struggling in their own voyage.
Also Check Out: Who is Brooks Koepka Dating? Does He Have a Girlfriend?
For more updates on celebrity weight loss, head on over to Glamour Fame, and don't forget to sign up for the newsletter.
-->