Cam Newton's Girlfriend Kia Proctor - Top 5 Facts!
Published Fri Nov 08 2019 By Travis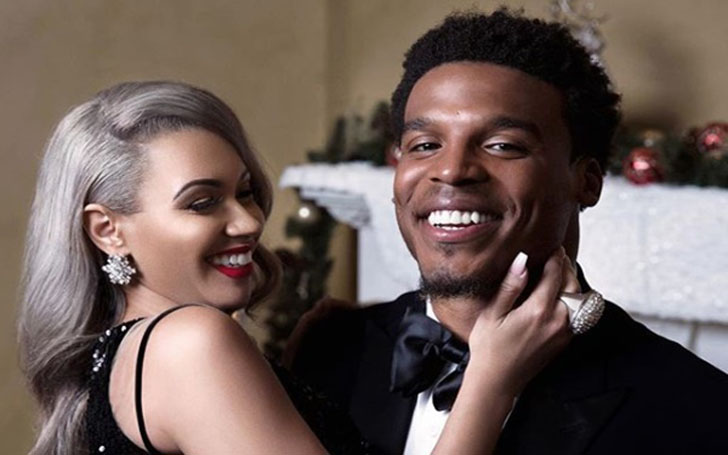 The NFL is not going as hoped for Cam Newton, and through the past two years, the player is not only suffering from injuries, but also he's lost his team, and it seems Cam is done in Carolina. The 2015 NFL MVP Cam Newton took to twitter to almost say goodbye to the place which drafted him first overall over nine years ago.
Cam Newton was once a force in the NFL, and now it appears the $20 million contract will be traded off with the most likely destination being the ailing Chicago Bears. Last of trust from the front office, multiple injuries, and surgery on his shoulder, which hindered his throwing motion and the last of Superman ability, is what causing Cam's light to lose its shine with each day.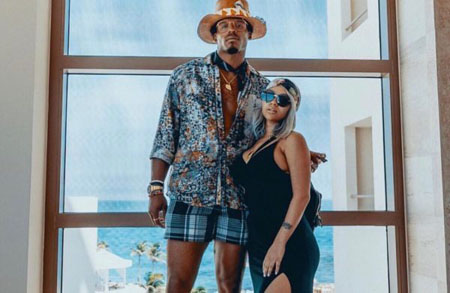 Source: Instagram
But through it all, Cam is keeping a strong face and is getting ready to prove his doubters wrong next season, and the big reasons for the athlete being able to look ahead are his children, god, and his girlfriend, Kia Proctor. Kia's been with Cam for about two decades, and she is the one holding down the fort while Cam goes through a whirlwind of a career. So, here are the five facts you should know about Cam Newton's girlfriend, Kia Proctor.
5. Cam and Kia Proctor Met Almost a Decade Ago
Cam Newton was a superstar coming into the league, and when the athlete started to play in the NFL, the whole league took notice of this unique weapon. He was accurate with the ball, and he could also outrun linebackers and most DBs. With fame came attention, and it is rumored the player met his girlfriend, Kia Proctor, about a year after his rookie year.
They were first spotted together in 2013 when the lovebirds attended the Kentucky Derby together. But it is still a mystery about when exactly did the two meets and how was it they for each other.
4. Kia is Instagram Famous
Kia is extremely shut off when it comes to her private life; she does not give interviews or is not seen in clubs or caught by the paparazzi. She is extremely private, and the only way people can really know about her is on her Instagram page. Kia's got over 50k followers on the image-sharing site, and she also models from time to time.
3. She Gave Birth to a Daughter Before Meeting and Falling in Love with Cam
Kia lived a different life before she met Cam, she needed to make ends meet, and it was especially difficult with a baby to take care of. Before Cam and Kia met, she gave birth to Shakira, and she is a part of the Newton Family. When wishing her happy birthday, Cam posted a long text on his Instagram page where he said she will always be his daughter, and he will always love her.
2. Kia was a Stripper
Before she was Instagram famous and earning money from taking snaps at home, she needed to find ways to provide for her family. She was a responsible parent, and there were not many avenues of work open to her, which is why Kia took up stripping as her profession. This revelation was also the reason why many people were calling her a gold digger, but at least she was working to provide for her family no matter the profession, and no one said stripping is illegal.
1. Kia and Cam are Parents to Their Five Kids
The couple do their best to hide from the media and not get to overtly caught up in the limelight, but they do keep busy at home, which is why, except for in 2016, Cam and Kia welcomed a child a year since 2015. Their fourth child was only born last month in October of 2019.
Before you leave, make sure to head on over to our Entertainment section for all the latest news and gossip on your favorite celebrities. Also, do not forget to visit Glamour Fame to be in the know of all the happenings in the world of show business.
-->