Captain Lee Rosbach - Get All The Details Of This 'Below Deck' Star And 'The Stud At The Sea'!
Published Thu Sep 05 2019 By Sea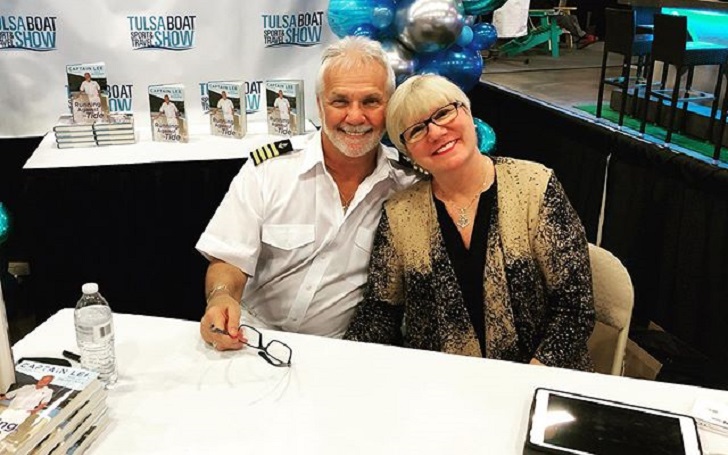 Harold Lee Rosbach (that's his real full name) is returning to captain the fresh batch of yachties for another season as a new crew towards a new destination. Bravo TV's 'Below Deck' returns this October on Monday, the seventh, with the seventh season.
Despite losing his son to an accidental drug overdose this July, Captain Rosbach is still in high spirit for the new season, according to his Chief Stew, Kate Chastain. And he can't wait to get started for a new adventure as the crew will cruise around Thailand for the first time on the brand new mega-yacht Valor outside the Carribean and the Pacific.
Watch: No One is Kidding Captain, It's Thailand!
Captain Lee Rosbach doesn't remain a familiar face for the crew, but what did he have to do to get here? All the details known about the 'Below Deck' regular are below, starting from the lesser-known to his Captaining career.
The Captain Shares His Name With His Father
Captain Rosbach was born on November 15, 1949, which means he is hitting his seventh decade of life on earth this year. His birthplace is the landlocked city of Saginaw, Michigan where he was raised all his younger years. He lived there until the age of 25 and moved to Fort Lauderdale, Florida on account of his realization to move to a warmer climate.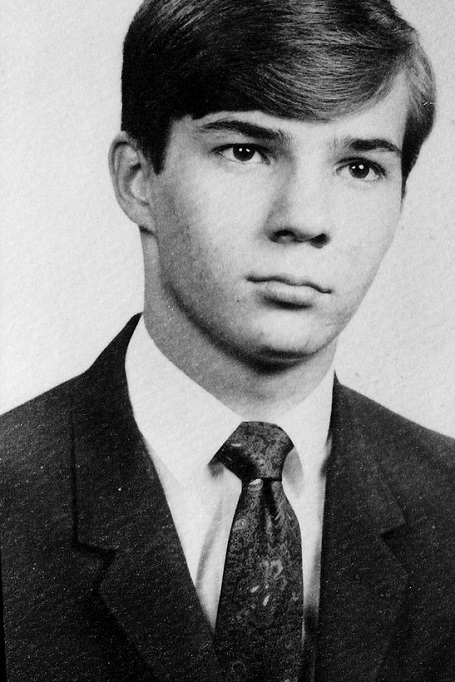 The Captain lived all his life in Michigan early on.
Source: Harold Lee Rosbach, Bravo
The Captain is the second child of the seven children of father Howard Rosbach, a veteran of the United States Army who participated in World War II. It is only appropriate to call him as ''Captain'' Lee Rosbach as he shares the name 'Lee' with his father, which is Howard's middle name as well. His father lived a full life and passed away on July 9, 2002.
Lee Got To Marry His Best Friend And Live A Beautiful Life
On-screen, the Captain has to deal with the nonsense of this era's romance. Off-screen though, he's got a paradise with his wife; he's romantic like that. He is just the ordinary Rosbach at home where the love of his life, Mary Anne, would be waiting for him. Almost 44 years have passed since they were married, and he still absolutely loves her. He always misses her terribly when at sea.
We've been married 42 years and after putting up with me and five kids, she has the patience of a saint. I happen to be one of those guys who got to marry their best friend. - Captain Lee Rasbach in Below Deck Season 5.
How sweet is that...
Mary Anne reveals how they met in a Below Deck episode from season 5. Her friends knew Lee, and they went out one night. The next time they met, Lee didn't remember her but, the second date a month later was enough to charm him, and they became best friends. That was also the moment Lee was head over heels for her.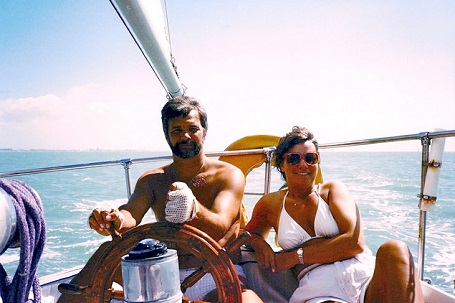 44 years of togetherness is no easy feat in today's world.
Source: Harold Lee Rosbach, Bravo
Lee then reveals how they are still able to go strong. He makes quite the effort. He told Nico Scholly from seasons 4 and 5, "For a relationship to last a long time you have to work at it. I care more about making her happy than what I want for myself. If she's got a smile on her face my day is complete." He is a really fortunate man because of the support he gets from her, and she is just as lucky as him as well.
The duo is always together when they can be, and she accompanied him on a number of business trips as well. They are involved in many fund-raising charity organizations mostly for helping children. Wedding Anniversaries, special dates, vacations and tours are always romantic for the two; Lee handles it well.
Their romance is not news, and many people are inspired to reach the height Lee has in romance. Thus, relationship goals are the hype when these two are the topics of discussion. Kate knows it all the more about how he is around his wife — "they are cute" and "like high school sweethearts".
The Five Kids And The Loss Of One Of Them
Captain Rosbach had children kids with his wife, four boys and a girl. It reduced to a total of four kids this July after the tragic passing of his youngest son, Joshua Lee Rosbach, on July 22, aged 42. Joshua battled a 20-year-struggle with addiction before passing on due to an accidental drug overdose. With a message for the spectators, he declared the news via Instagram and expressed his grief.
Joshua followed his father's love for the ocean and went on yachts whenever he could. He has, however, another son, Sean, who combined the dad's love for restaurants and yachts to become a chef on a private yacht. Not much is known about the other children, but they are all grown up. So much so that he possesses grandchildren as well. A granddaughter of his, Brie, even graduated from college last year. Another grandson, Cody from the eldest son Glen Rosbach, got to do the lineup exchange at the Marlins Park Diamond Club. He always tries to get as involved as possible in his family life and will be there as long as he lives. It's inspirational, to say the least.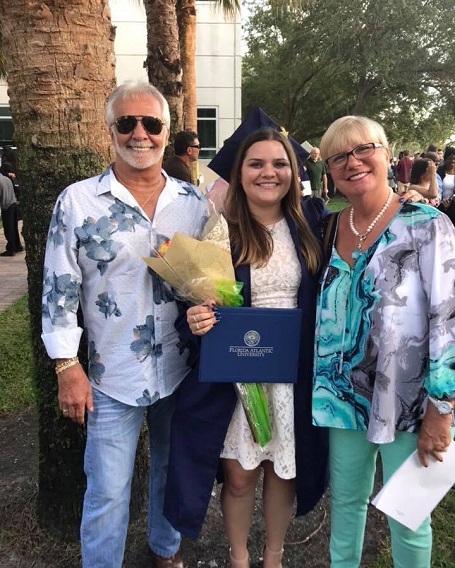 A very proud Grandfather as his granddaughter graduates from college. May 7, 2018
Source: Captain Lee Rosbach, Instagram
The Captain's gone through some problems with Joshua's passing as well as when he had to file for bankruptcy and underwent foot surgery on more than one occasions. It'd been a constant problem for him, but at such times, even the family dog, Samantha, was a good company for him.
Oh, and they also have another dog named Oscar.
Onto The Careers — Writing, Restaurants And 'Stud At The Sea'
The Captain is well-known for being a yachtsman, but he much more than that. The reality show is a result of years of hard work. Although his interest at sea developed well before his travels (part of the reason he moved to Florida), his job in earlier life was managing a restaurant in the Turks & Caicos Islands. An acquaintance of his invited him to serve as a mate on a sailboat delivery for extra cash. He previously worked in restaurants of Indiana, Georgia as well. He loved the restaurant gig, but that was when he discovered his untapped love and newfound passion for the sea.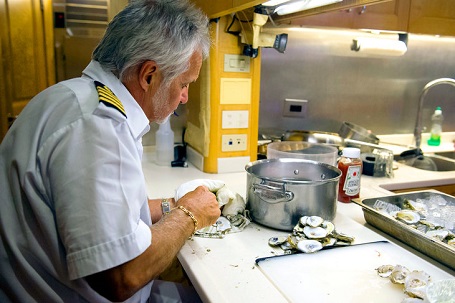 The Captain loves the restaurant as well.
Source: Bravo
He left the restaurant and trained to get his Captain's license at the age of 35. Since then, he's never left the trade. He prefers charter jobs instead of the private ones since he gets to meet more new and exciting people. That's what he is about; he likes to be around people and know them. It's not rare since everyone who's ever known him think highly of the 'Stud at the Sea'. That's his actual nickname he gained during the course of Below Deck work because, despite his age, he still rocks his looks and body.
Watch: Captain Lee Couldn't Believe Somebody Gets Paid To Run Something That Awesome As a Yacht
The Captain had numerous mega yachts under his command during his years of career. Some of them are 163' Cuor di Leone, 162' Mustang Sally, 155' Ohana, 140' Just Enough, 135' Atlantica, 135' Feadship Sea Ghost, 120' Sovereign, Pauly D, Insatiable, Morganstar and Mostro. And now, it's Valor's turn. He's got the honor of captaining the boat for Jay-Z and Beyonce. Talk about a celebrity!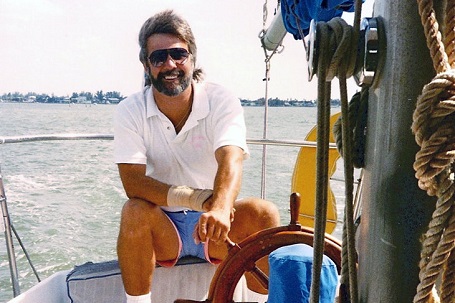 He started off in yacht business much later but loved every minute of it.
Source: Harold Lee Rosbach, Bravo
The only constant thing to remain in the 'Below Deck' series is Captain Harold Lee Rosbach. That's right. The boats and sometimes the whole crew was changed but not the Captain. His love for the sea is unprecedented than for anything else. According to him, he's got "the best Godd**n job in the entire world." 'Cuor di Leone' was featured in the first series which was renamed as 'Honor' for marketing purposes. The boat used for the fifth season sank, and the filming was justifiably postponed.
Watch: Captain Lee Reveals Facts About Himself In A Fun Way
With all his time at many different things, the Captain's managed to even be an author. He wrote a book on his life at sea titled 'Running Against the Tide: True Tales from the Stud of the Sea', which was published on September 18, 2018, by Gallery Books. He sure loves his nickname.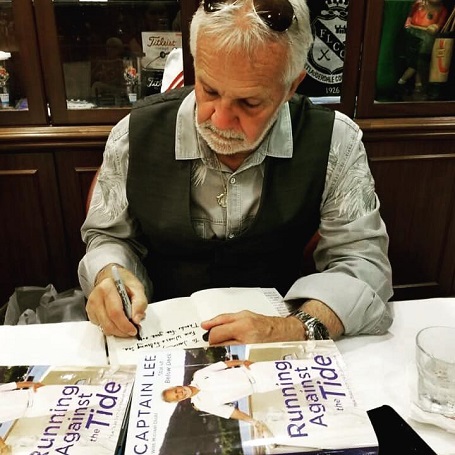 Read the book, and you'll know more about him than it is actually here.
Source: Captain Lee Rosbach, Instagram
Moreover, he was also featured on the cover of Lifestyle Magazine for October 2015.
Trivia — But Important...
► One more major interest — Fast Cars; he absolutely loves 'em
It's not strange that the 70-year-old hunk loves cars. Any chance he gets, he'll pose with a car, show it to the world and remind them that he likes them, and likes 'em fast. He actually owns a $92,000 Lexus LC 500 with a personalized number plate that he bought only as recently as a week. He selected it after visiting the Lexus LM last year. He previously owned a Mercedes Coupe with the same plate as well.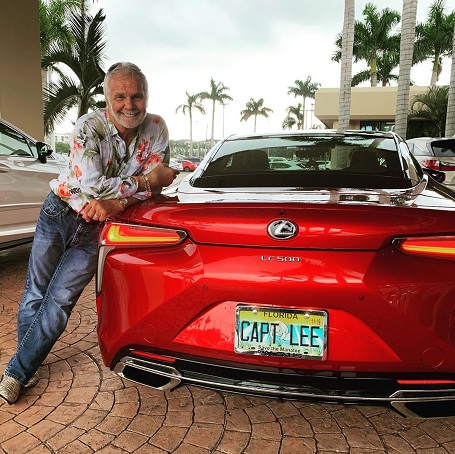 "Wheels by @jmlexusfl Did I happen to mention I like fast cars. Meet the new ride LC500 #lifestylebyjmlexus.", Sept. 1, 2019
Source: Captain Lee Rosbach, Instagram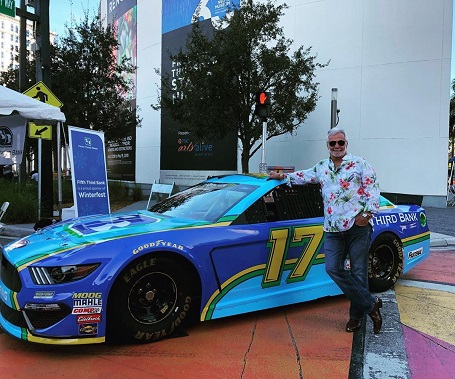 "Start of the day at Winterfest Funday. So looking forward to this. I cannot lie, I love fast cars and boats.", Nov 25, 2018
Source: Captain Lee Rosbach, Instagram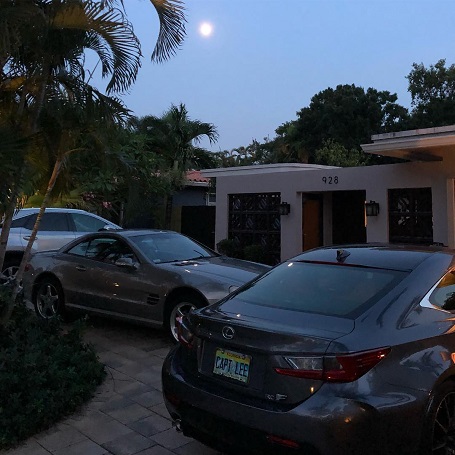 Back home in the Mercedes Coupe, July 26, 2018
Source: Captain Lee Rosbach, Instagram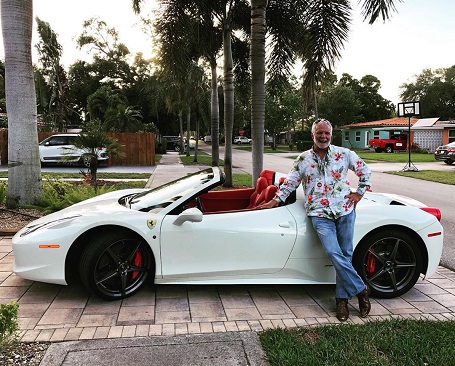 #friendswithferrari. His friend Steve Waldie shared his Ferrari 458 with him, Mar. 30, 2019
Source: Captain Lee Rosbach, Instagram
► The Captain is a fan of country music and listens to Blake Shelton, who he even got to meet last July.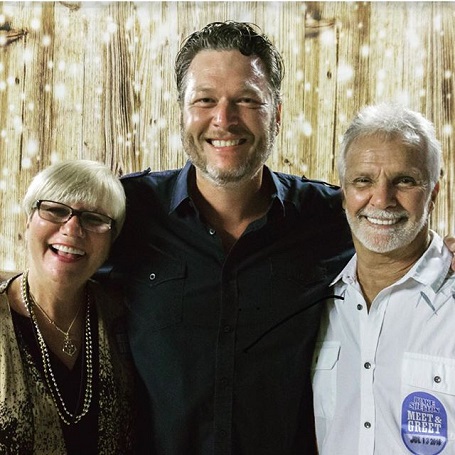 He's a little bit country too. Blake Shelton gives a huge smile with the Rosbachs.
Source: Captain Lee Rosbach, Instagram
► As he loves restaurants, he has his favorites too. Haute Cuisine and Andy's Grill & Bar are among them.
► He often attends black tie events and never misses the Winterfest White Party and Winterfest Black Tie Gala at the Hard Rock Hotel & Casino in Hollywood.
► He appeared multiple times on the 'Watch What Happens: Live' series during his work at 'Below Deck', more often with Kate Chastain and sometimes his wife.
► He was seasick the first time he got on a yacht.
► He filed to trademark "Capt. Lee" in a couple of different fonts, one of which can be seen in the logo of his personal website.
► He is a really sweet man if anyone gets to know him. He appreciates everyone he meets in his life. Like, literally everyone.
► Remember that his first name is Harold, not Lee, as everyone supposes it to be.
► Despite the age, social media is obviously a natural for the Captain.
► Apart from his best decision he ever made, Lee credits Rebecca Taylor Henning, among others, for changing his life for the better. She was the co-executive producer of 'Below Deck' for it's first season and one of the creators for the show.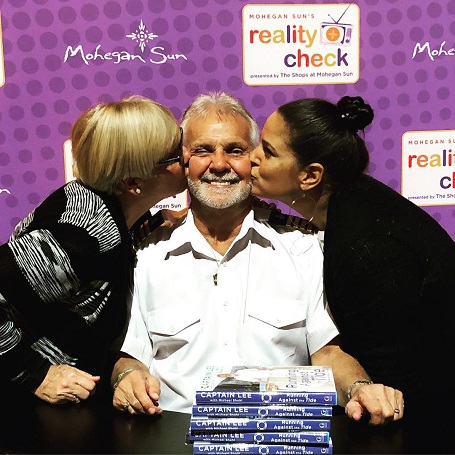 Rebecca Taylor altered his life as he knew it.
Source: Captain Lee Rosbach, Instagram
She inadvertently came into his life and altered his life. He loves them both dearly.
There are so many things great about this humble of a man and is a crucial part of the 'Below Deck' series in its entirety. It would be absolutely impossible without him. Kate Chastain is also a close friend of his who started as a laundry stewardess on the show and will be waiting at the stew. As he returns despite the tragedy he faced, life goes on for the man at sea.
-->