Carrie Underwood Announces New Gospel Album
Published Wed Dec 30 2020 By Eric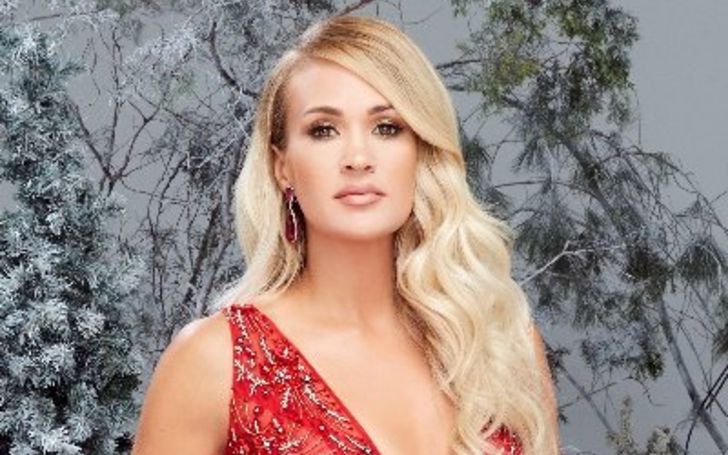 Carrie Underwood announces anew gospel album titled My Savior.
Carrie Underwood, an American singer, songwriter, and record producer, recently released her first holiday album, My Gift, in September. That work of hers was loved by many, and people really enjoyed it.
After tasting her recent success, Carrie couldn't stop making music; thus, she announced that she would soon release her next album.
The Grammy winner told her fans on Friday that she is into her brand-new project and will arrive in the spring. Carrie made the announcement using social platforms. She shared her news in a video on Christmas Day while wishing her fans a Merry Christmas.
In her video, the Oklahoma native said, "Merry Christmas, I hope you all are out there enjoying the day. Hope you've had some Christmas feasts and opened some presents and are surrounded by some people that you love." Further, she adds, "I am very blessed and very lucky because I have basically been living in Christmas-land all of 2020, which was a great place to be for this year. I've been making music that I love and been just giving my heart to the Lord with My Gift, which you guys have been so wonderful to support. Lots of love and support, and I have felt it every step of the way, so thank you so much for that."
In addition to the above words, Carrie also expressed her feelings while working on My Gift. She explained her soul was in such a great place, and due to this, she wanted to keep producing music.
According to Carrie, her next project is titled My Savior, which will be a little companion to My Gift. Her upcoming album, My Savior, will feature gospel hymns that Underwood grew up singing and will be released "just in time for Easter," as Pop Culture noted.
-->