Carrie Underwood's Net Worth Revealed Ahead of Her Ninth Studio Album Release: All Details Here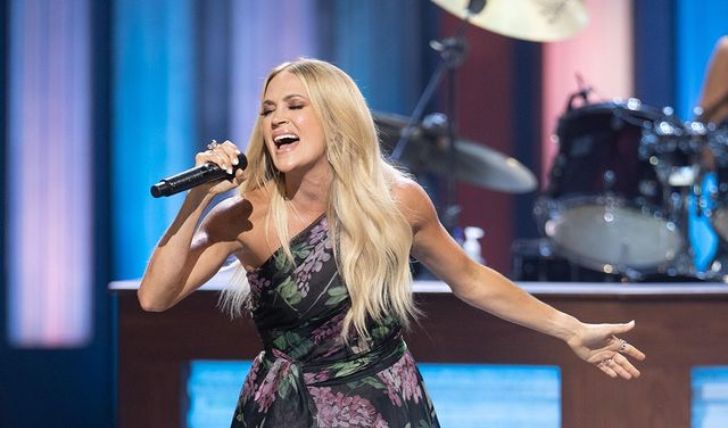 Carrie Underwood's net worth is massive: The complete breakdown here!
Inside Your Heaven hitmaker Carrie Underwood landed her big break in 2005 as the winner of American Idol. Fast forward to almost two decades later, Underwood is one of the most notable names in the country-pop singers and certainly the best-known American Idol alum. Underwood has largely stuck to singing and has achieved a few feats in acting, writing, etc.
Carrie Marie Underwood was born on March 10, 1983, in Muskogee, Oklahoma. Carrie had practically given up on her dream of singing and was majoring in mass communication at Northeastern State University when she took a leap and auditioned for American Idol season 4. Underwood consistently dominated the show's voting; hence it wasn't much of a surprise when she appeared victorious.
Carrie Underwood's net worth revealed!
Since winning the idol title in 2005, Underwood has dropped eight studio albums, while her ninth is just around the corner and has sold more than 70 million records worldwide. Underwood's stellar singing career has earned her eight Grammy Awards, 12 Billboard Music Awards, 17 AMAs, and of course, a staggering net worth.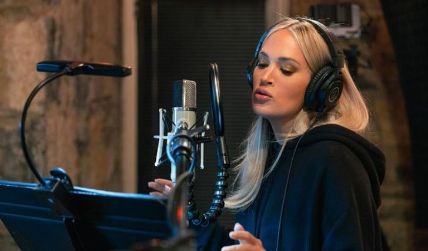 Underwood won season five of 'American Idol.'
Photo Source: Instagram
As Celebrity Net Worth, the Don't Forget to Remember Me singer has an estimated net worth of $140 million, massively lot more than Kelly Clarkson's estimated net worth, her counterpart and a fellow idol winner, with whom Carrie is often pitted against. Aside from dough brought in by her successful albums, Underwood has also collected millions hitting the road as one of America's favorite country singers.
Don't Miss: What is Kit Connor's Net Worth? Details on his Movies & TV Shows.
Forbes estimated that the Oklahoma native earned a striking $31 million in 2013, and a large proportion of it came from Carrie's extensive tours. While American Idol gave Carrie's career the kick it needed, it was the singer's soulful singing and the constant grind that sustained her career. Carrie's debut single, Inside Your Heaven, was an instant hit. The single followed the release of her platinum-certified debut album Some Hearts in November 2005.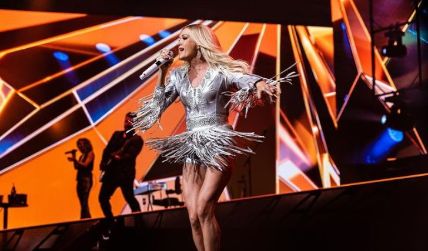 Underwood earned an estimated $7 million from 2006 to 2007. Photo Source: Instagram
In her rookie year alone, from 2006 to 2007, Forbes reported that Underwood earned an estimated $7 million from the sales of her debut album and her first headlining tour, Carrie Underwood: Live in Concert. Underwood's second album, Carnival Ride, was even a bigger seller. The album included five singles and achieved the biggest first-week sale by a female artist. Carie's earnings around her second album skyrocketed. As per Forbes, she earned $9 million between 2007 and 2008.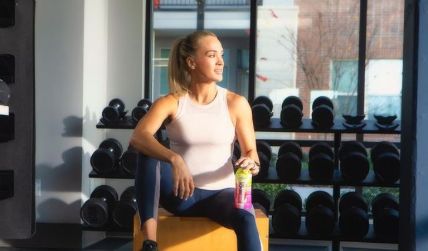 Also a fitness enthusiast, Underwood is the founder of the fitness app fit52 and athletic apparel brand CALIA.
Photo Source: Instagram
Aside from her best-selling status in music, Underwood has also achieved the same title as an author. The American Idol has published her first book, Find Your Path: Honor Your Body, Fuel Your Soul, and Get Strong with the Fit52 Life, a New York Times best-seller, in 2020. Underwood's other ventures include her fitness app fit52 and her athletic apparel brand CALIA.
Carrie Underwood's upcoming album and tour!
Since her last album, My Saviour, a 2021 Grammy-winning religious collection, Underwood is back with its follow-up tracks. The Oklahoma native recently took to her Instagram and announced the date of her upcoming ninth studio album. "I can't wait any longer. I have a new album coming on June 10. Get ready for Denim & Rhinestones," writes Underwood.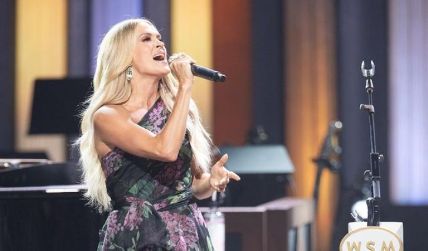 Underwood announced her ninth studio album, Denim & Rhinestones.'
Photo Source: Instagram
Dishing on her anticipated album, which will consist of 12 tracks, Underwood said, "I feel like people are going to hear everything and [get] some warm fuzzies and hopefully it'll just make people happy to listen to. It's a very sing into your hairbrush, in your house, in your room kind of album."
Recommended: Jon Bon Jovi's Net Worth Revealed: All Details Here.
Carrie recently announced her Denim & Rhinestones Tour, set to kick off on October 15 at the Bon Secours Wellness Arena in Greenville, South Carolina, held over 43 North American arenas and presumed to be concluding in spring 2023. Underwood's Denim & Rhinestones Tour comes after this singer wrapped up her Las Vegas residency, Reflection, which had been going on for six months from December.
Underwood's 'Denim & Rhinestones tour' will kick off this fall. Source: iHeartCountry
"I'm thrilled to be hitting the road again with THE DENIM & RHINESTONES," Carrie said in a press release. She adds, "I'm having such an amazing time with my Las Vegas residency and look forward to continuing that next year after the tour." The If I Didn't Love You crooner has been married to ice hockey player Mike Fisher since 2010, and the duo shares two sons.
Stay connected to glamour fame for more.
-->